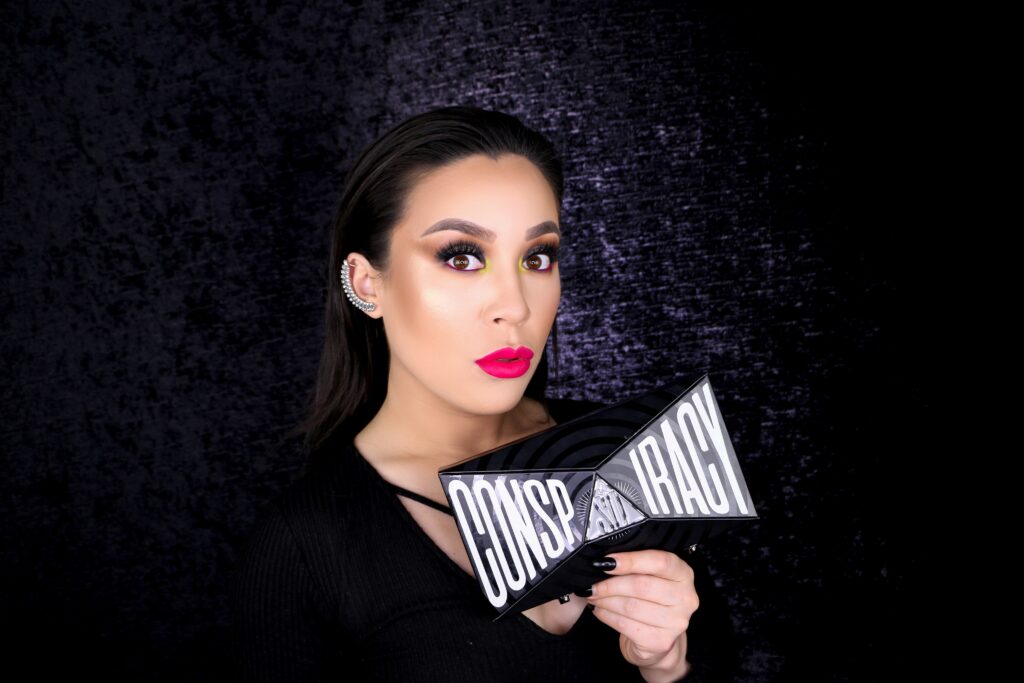 Hey guys! I stood in line at the Morphe Store for three hours on the day the Shane Dawson Conspiracy collection launched with Jeffree Star Cosmetics! I made some new friends in line, but I suppose you only care about the fact that I got my grubby little paws on the Conspiracy Palette! (I also got all the Shane Dawson x Jeffree Star lipstick shades, but I'll save that review for another post.
I was able to get TWO Conspiracy palettes, so I'll be giving one away! Check out my review and tutorial below for all of the details on how to win one of these beautiful palettes and to find out how I got this neutral smokey halo eye look using Shane Dawson's palette!
P.S. I hope you appreciate my best efforts to recreate Shane Dawson's conspiracy face in the picture above. He's my favorite YouTuber and I've been watching him for years!
Shane Dawson Conspiracy Palette Tutorial & Review
More Jeffree Star Cosmetics Reviews & Tutorials