These black Gucci boots with jewels around the ankle are the apple of my eye… but they're also over a thousand dollars *weeps gently*. Luckily, I spotted a pair that literally looks identical for a fraction of the price! Keep reading to swoop the dupe.
Table of Contents:
Follow me on TikTok: @Debra_Jenn
The Beautiful Black Gucci Boots with Jewels
I first laid eyes on these gorgeous Gucci boots in a restaurant bathroom. A girl was having some… we'll just say issues, and her friend asked if I had any Lactaid pills. Unfortunately, I didn't, but I laid eyes on her boots and BOY were they the most fabulous boots I've ever seen.
Personally, I'd *consider* buying these Gucci boots, even though they're so pricey, since I just know I'd wear them a ton (my current pair of chunky black boots are perhaps my most-worn style in my shoe collection), but still… that price tag HURTS.
Then, I was browsing around and BOOM, it hit me… I spotted a pair of Steve Madden dupes that looked exactly like the Gucci pair I've been lusting after. Now I can save, AND look fab. Badda-bing, badda-boom.
I'll link the shoes below so you can grab the same items, if you love 'em as much as I do!
Follow me on Instagram: @debra_jenn
Snag These Affordable Gucci Boot Dupes from Steve Madden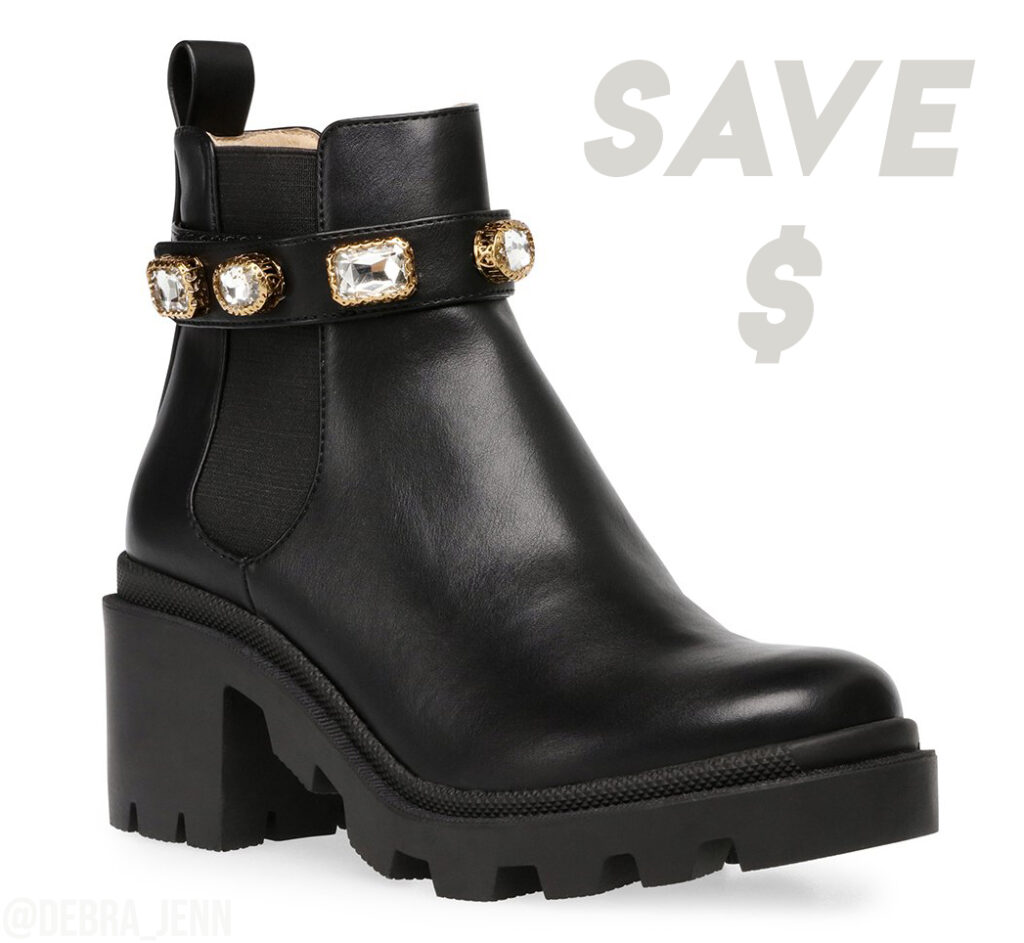 Shop my Amazon store for my favorite skincare, costumes, home organization & more!
The Real Gucci Trip Bootie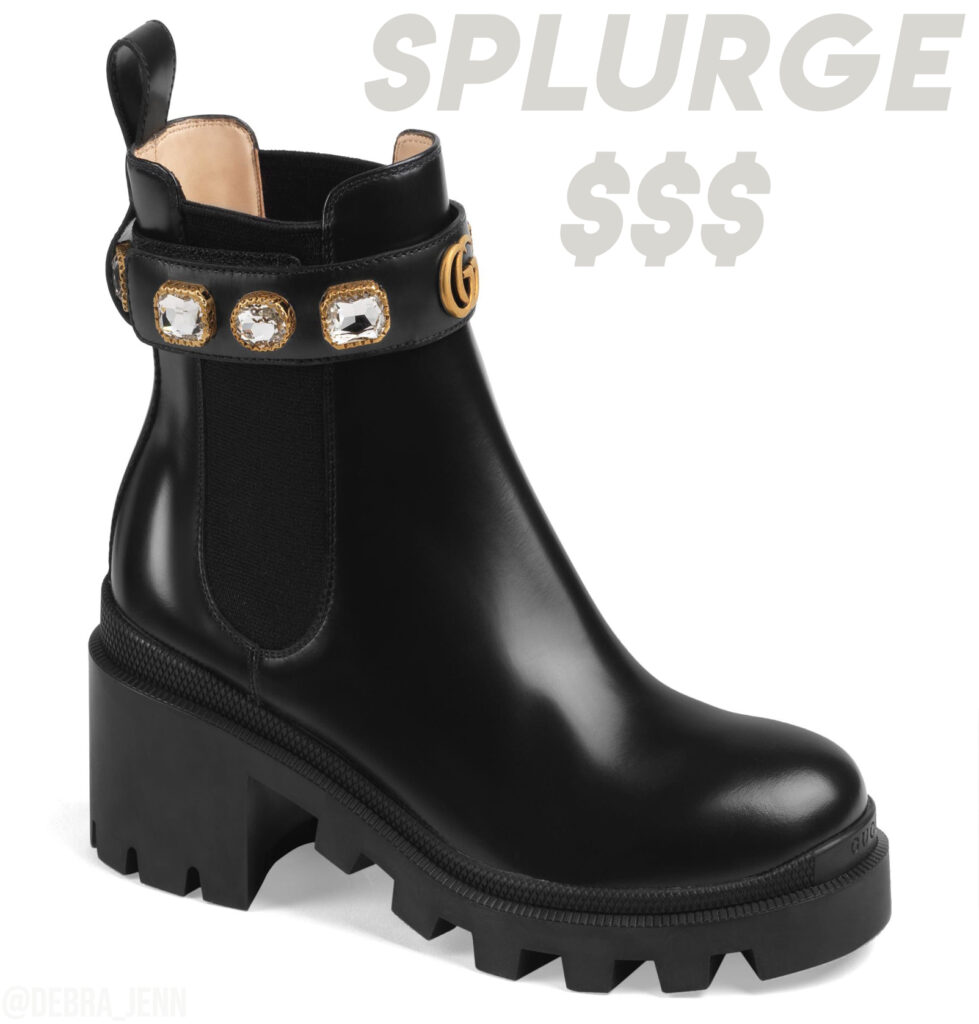 If you're a rich b*tch, here's the real McCoy… and if you're gonna buy the Guccis, please do your daily good deed and buy via my link, so I can make a few dollars off the sale 🙏🏼😂
So obviously, the Steve Madden version of these Gucci dupes doesn't have the Gucci G's in the front of the buckle, but that's legit the only difference I can spot. If the G's mean the world to you though, I get it. The Guccis are calling my name too 😍
Like my Facebook page for live tutorials: Debra Jenn
More Affordable Black Boots I'm Loving Right Now
If boots with jewels aren't your thing, here are some more affordable shoes I've totally been lusting over.
Watch My Affordable Makeup Tutorial
If you like affordable tings, check out my affordable makeup tutorial below and don't forget to subscribe to my YouTube channel while you're there!
Subscribe to my YouTube channel
More Fashion & Style Blogs:
* Some of the links above are affiliate links, which means I may make a small commission if you choose to purchase. If you feel comfortable, purchasing products through these links greatly helps me out as I work really hard to make high quality, fun content for you guys to enjoy.