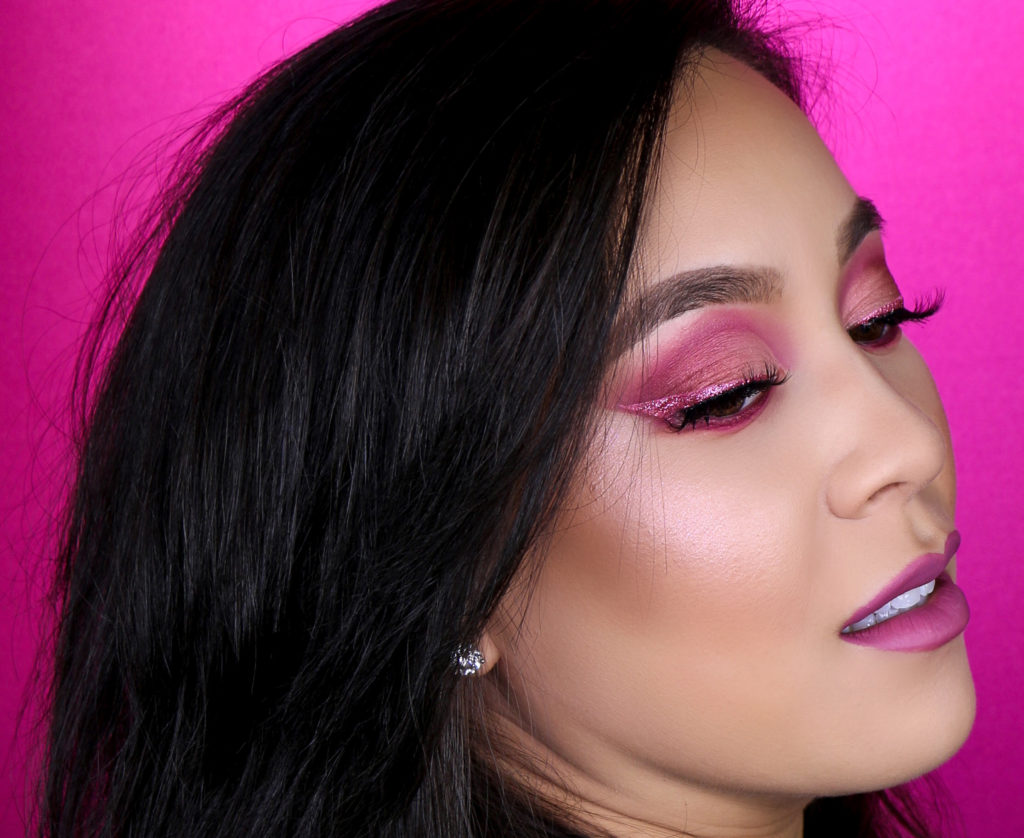 Here ya go, guys: a hot pink cut crease eyeshadow tutorial with a quick lesson on how to apply glitter eyeliner with loose glitter. I filmed this look when I got my December Boxyluxe…. but I took a really long time to edit it, so I decided it'd be perfect as a Valentine's Day makeup look, since it's a pink eyeshadow look with pink eyeliner!
TBH, I wasn't really feeling this hot pink half cut crease makeup look when I first did it (as you can tell in one part of the video where I seem rather unenthused about the finished look 😂😂) But I actually really like this look now… so I hope you guys like it too! Anyways, I guess my procrastination/slow editing/initial disdain kind of worked out, because now I have a great Valentine's Day makeup tutorial for all y'all. So let that be a lesson to us all that procrastination is A-OK… 😳🤷🏻‍♀️😅
If you enjoyed this video, I really hope you'll subscribe to my YouTube channel and turn on notifications so you know when I post my next video!