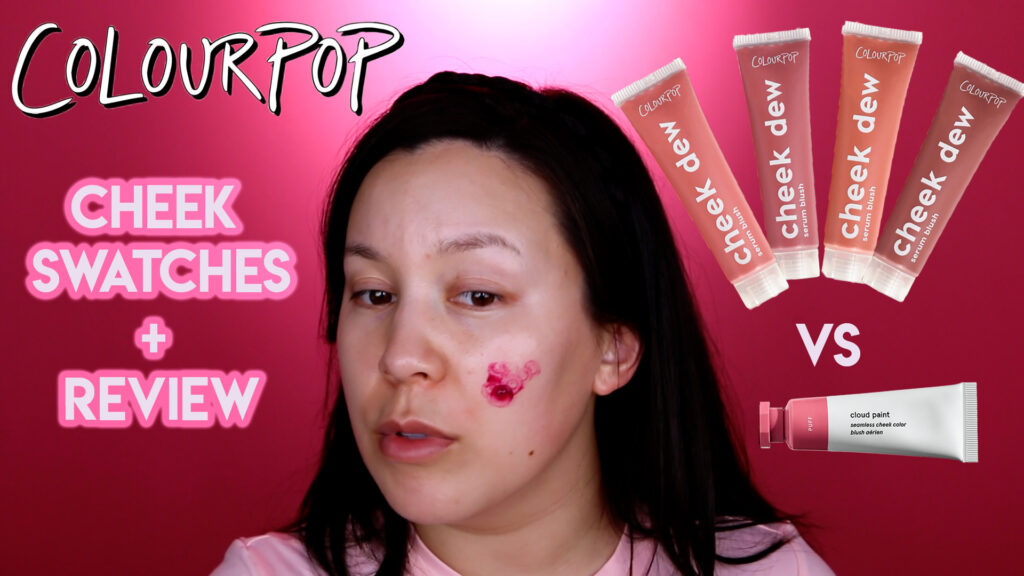 Another day, another ColourPop release! And this time, it's a liquid blush coming our way ?? My fave thing about liquid blush is that you can rock it on days when you don't feel like doing a full face of makeup but want to look a little bit more LIVE, you feel me?
Follow me on Instagram: @debra_jenn
Use my ColourPop discount code "5Debra" to save $5 on your purchase of $20+!
ColourPop Cheek Dew Blush Release Date
The Colourpop Cheek Dew blushes launch on Thursday, March 4, 2021 at 10am PT, so mark your calendars, ladies and gents!
Subscribe to my YouTube channel
ColourPop Cheek Dew Blush Swatches
The new ColourPop liquid blush formula comes in ten different shades (but I only got four of them in PR ?). Here are all the shade names:
Hotline
So Cosmo
Tumble 4 Ya
Beyond
Psst
Hot Fuss
Rumours
Bumble
Kiss Kiss
And here's a pic of all the colors, courtesy of @Trendmood1, since I only got 4 of the shades myself: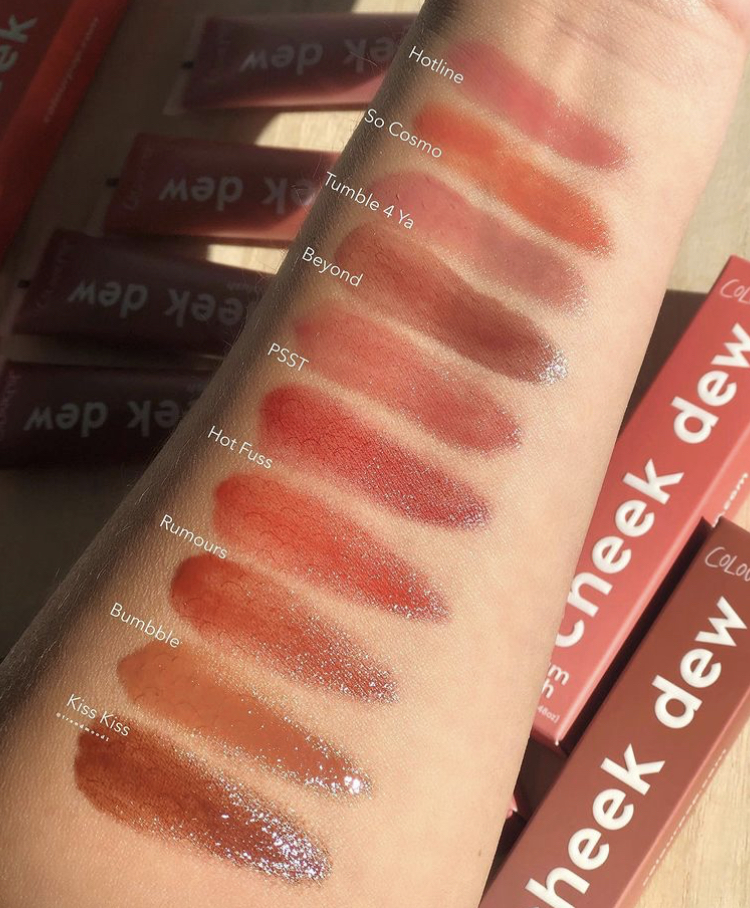 It should be noted that the swatches TrendMood is showing are wet but the product doesn't stay wet once you blend it in the skin. Peep my video at the end of this post to see how they perform ?
Watch My ColourPop Cheek Dew Review
Here's my review of the brand new ColourPop liquid blush. I compared it to the Glossier Cloud Paint blush and wow… spoiler alert: you get way more bang for your buck with ColourPop. No surprise there. While you watch, please remember to subscribe to my channel — I appreciate your subscription more than you know!
ColourPop vs Glossier
More ColourPop Reviews & Tutorials: