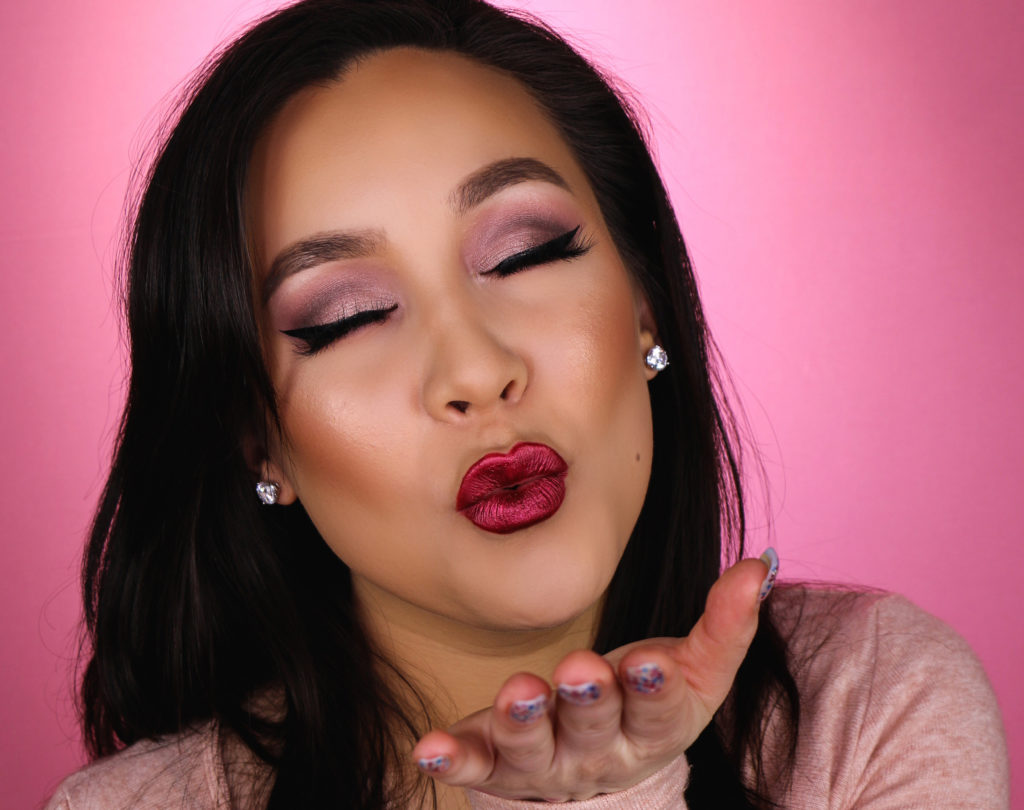 I created this pink and purple Valentine's Day eye makeup look with the Urban Decay Naked 3 Palette — which I've always thought was the perfect Valentine's Day eyeshadow palette. If you're looking for an easy, sexy Valentine's Day date night makeup tutorial to help you get ready to celebrate Cupid's birthday, I'd like to think this hits the nail on the head!
I paired this pink eyeshadow look with a red lip because I felt like going all out, since this IS a Valentine's Day date night makeup tutorial, after all… but if you feel like going for a softer look, you can always pair this with a nude lipstick instead… duh. Lol ?
Anyways, I hope you guys like this Valentine's Day eyeshadow tutorial! I know it's really long, but I got pretty carried away telling a bunch of random stories… ? So I hope you enjoy hearing them as much as I apparently enjoyed telling them ???‍♀️ Please let me know if you want me to start making shorter videos or if you enjoy my random stories in the comments below ?
If you enjoyed this video, I really hope you'll subscribe to my YouTube channel and turn on notifications!