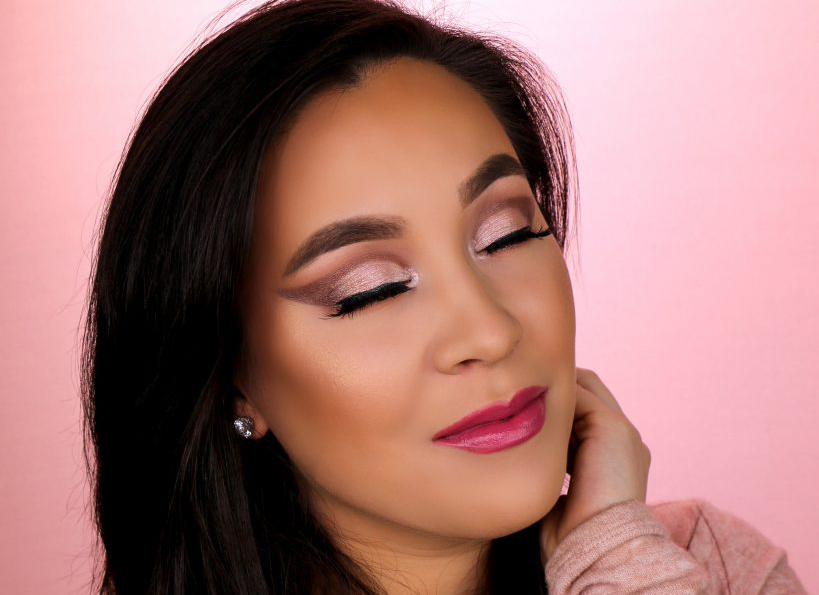 I created this eyeshadow look using the Tarte Rainforest of the Sea Volume 3 palette along with the other amazing products included in the January 2019 BoxyCharm, including the Tatcha Luminous Dewy Skin Mask, Bite Beauty Amuse Bouche lipstick in Sorbet, and the StarLooks eyeling in Aurora.
If I do say so myself, this is one of my favorite Tarte Rainforest of the Sea Volume 3 looks that I've seen and I'm so proud of how this makeup tutorial came out! I had a ton of fun filming this BoxyCharm tutorial and I even mixed in a little mukbang ASMR action, so it's safe to say this isn't your average makeup tutorial ? I hope you guys have as much fun watching as I had making it!
If you enjoy my winged cut crease tutorial using the January 2019 BoxyCharm box, please make sure you subscribe to my YouTube channel and give my video a thumbs up!
If you liked this post, I hope you'll check out my February 2019 BoxyCharm tutorial!