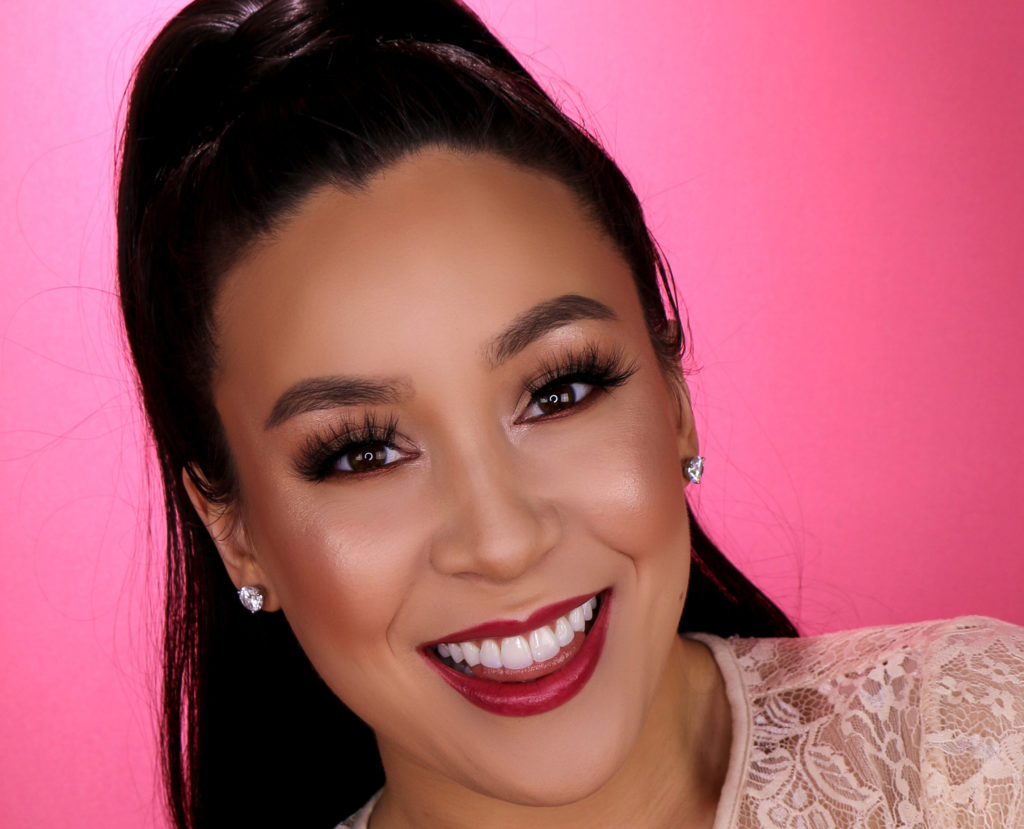 Here is my February 2019 BoxyCharm unboxing and try-on tutorial, featuring a whole bunch of great products, including the Too Faced Better Than Sex mascara, Pretty Vulgar highlighter, Touch in Sol primer, and Trestique lip crayon.
When I first saw what was in the February BoxyCharm box, I was slightly confused, because I can't remember the last time my BoxyCharm came without an eyeshadow! But the products that were included were so beautiful, that I quickly got over my initial shock LOL.
Since this month's didn't come with an eye palette, I thought it was the perfect time to show you guys a natural makeup tutorial without eyeshadow! I do this natural makeup look a lot… especially when I don't have a ton of time or am just feeling too lazy to do a really intense eye makeup look. I wore Lilly Lashes' Miami style lashes with this look, and honestly, the lashes are so beautiful, you don't need a ton of makeup to make your eyes really pop!
I hope you enjoy this February BoxyCharm try-on, because I had a lot of fun filming it and being my usual weirdo self 😂
If you enjoyed this video, I really hope you'll subscribe to my channel and turn on notifications — I have a lot more new videos coming very soon, including the tutorial on how I do my high ponytail hairstyle, as seen in this video!
More Makeup Tutorials: