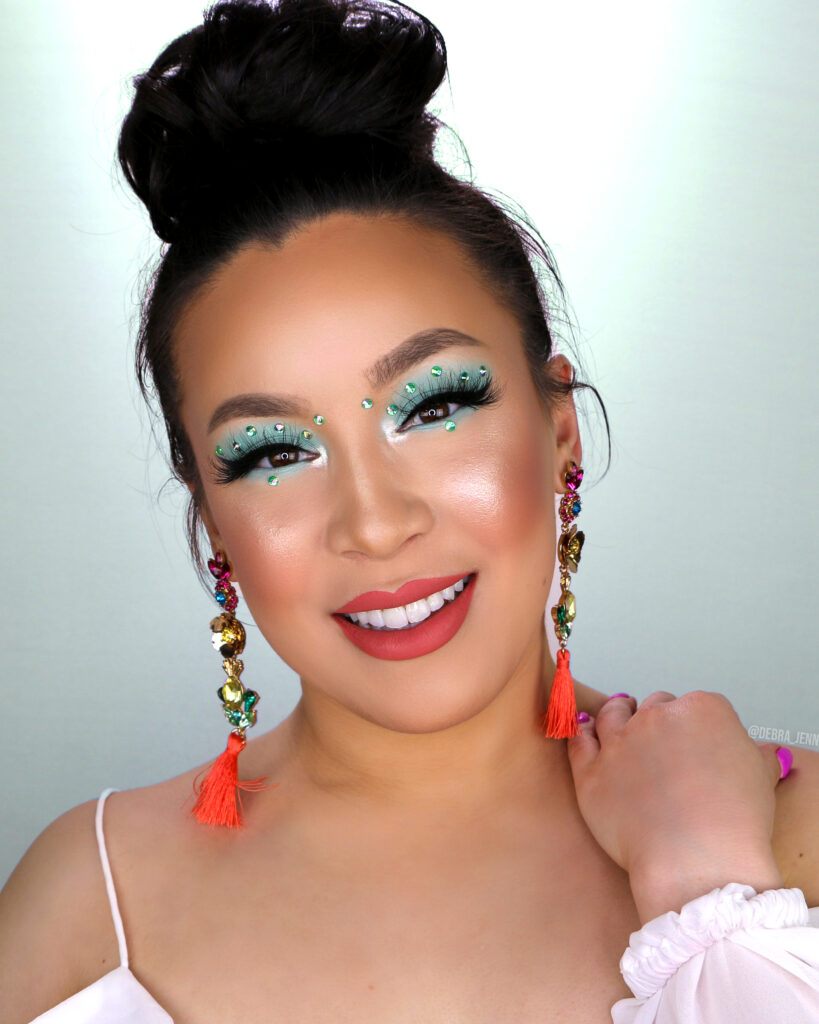 It can be a big lifestyle change to go green… unless we're talking green eyeshadow. Does anyone else feel like you use green the least out of all the other colors when you're doing your makeup? I feel like I just forget green exists, but every time I do a green eyeshadow look, I'm like OKURRRR! It's like I'm a brand new b*tch. I feel like green really makes brown eyes pop, so I def want to start using it more often; and if you have brown eyes, I bet green is gonna look hot fire on you too!
Follow me on Instagram: @debra_jenn
My Fave Green Makeup Looks
According to Kermit the Frog, it ain't easy being green. But if you're feeling like working more green into your makeup routine (a rhyme!), here are some of my fave green eyeshadow looks! All of the tutorials are linked in the caption below each image so you can recreate these if you want. Please remember to tag me if you do! @debra_jenn
1. A Mint Green Makeup Moment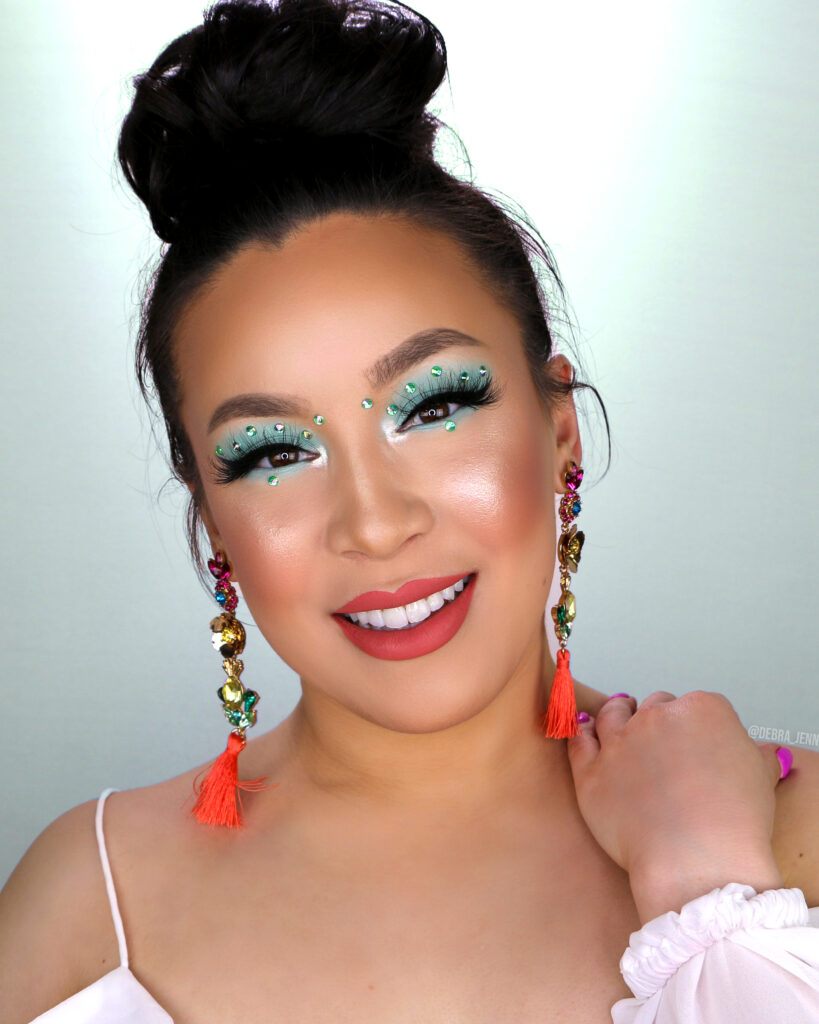 Mint green is having a MOMENT, y'all! And I couldn't wait to jump on the bandwagon. I created this look with the Violet Voss Flamingo palette. The eyeshadow part was SUPER easy to do and I just added some rhinestones from Amazon to spice things up! Then I paired it with a coral lipstick and OMG I think mint green and coral might be my new favorite color combo!
Shop my Amazon store for my favorite skincare, costumes, home organization & more!
Watch My Mint Green Eyeshadow Tutorial
Watch my mint green eyeshadow tutorial on facebook.
2. Emerald Green Eyeshadow Looks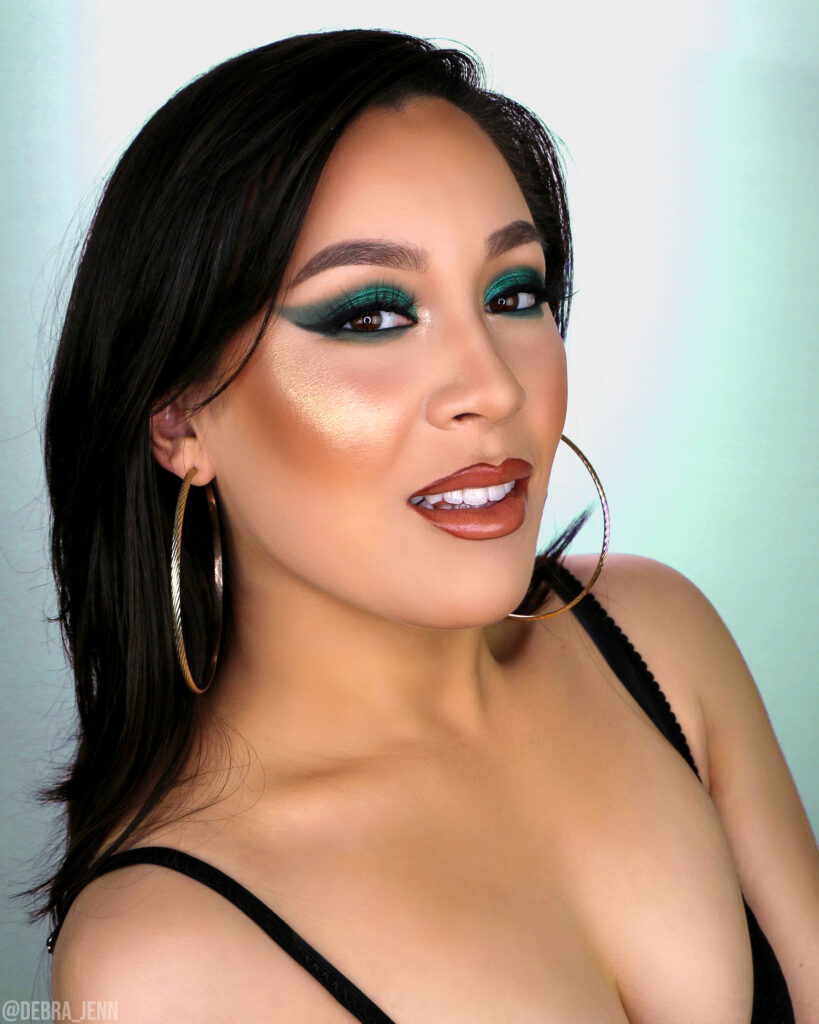 I did the look above with the ColourPop Through My Eyes palette (use code 5DEBRA to save), which, fun fact, is the first ColourPop palette I ever got — in my first ever PR package from them! It was a huge deal to me because I'd been hoping and praying to get on ColourPop's PR list for the longest time!!
Watch My Emerald Green Makeup Tutorial
Watch my emerald green makeup tutorial on facebook.
Follow me on TikTok: @Debra_Jenn
3. Neon Green Eyeshadow Look for Baddies Only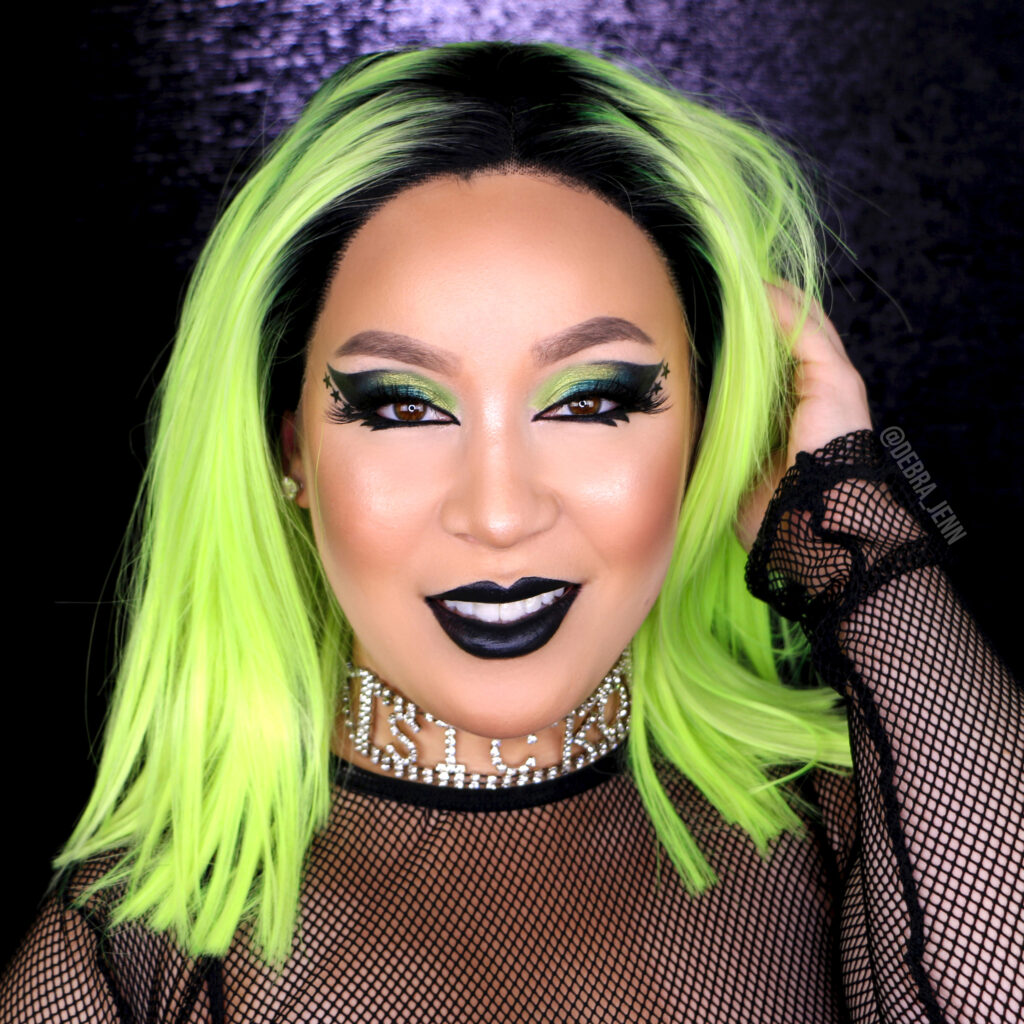 Watch My Neon Green Eye Makeup Tutorial
4. Emerald Green Glitter Eyeshadow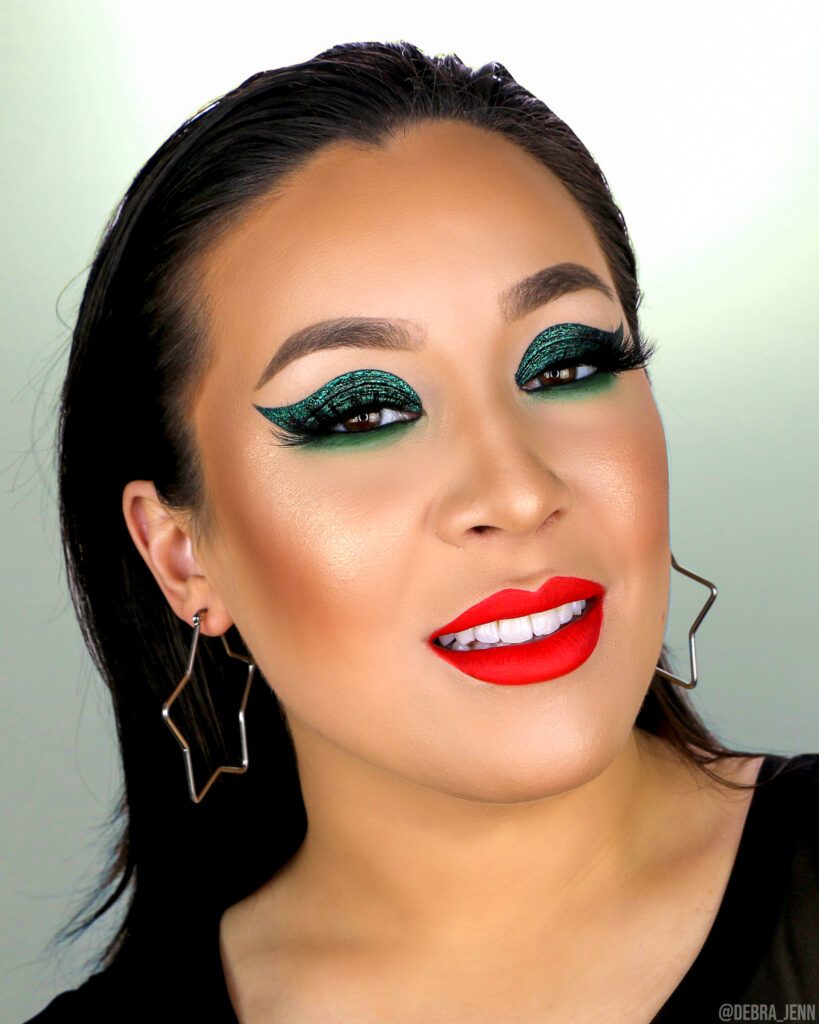 Products Used:
NYX Slide-On Eyeliner
Black eyeshadow base (or black gel eyeliner)
ColourPop
Ok, a dramatic winged eyeshadow look is one of my favorite things to do! I always trace the outline with a creamy eye pencil first (NYX Slide-On Glide-On eye pencils are my go-to — they're the absolute smoothest!). Once you have that step done, it's the easiest look on earth because there's literally no blending involved. So once the outline is sketched, I filled in the shape with a black eyeshadow base (you can also use a black gel eyeliner if you don't have a black base), then I patted ColourPop's super shock shadow in Empire (use code 5DEBRA) over top. The black base really makes the emerald green POP!
Watch My Emerald Green Glitter Eyeshadow Tutorial
Watch my dramatic winged eyeshadow tutorial using ColourPop Super Shock Shadow on my Facebook page.
5. Green Duochrome Makeup Look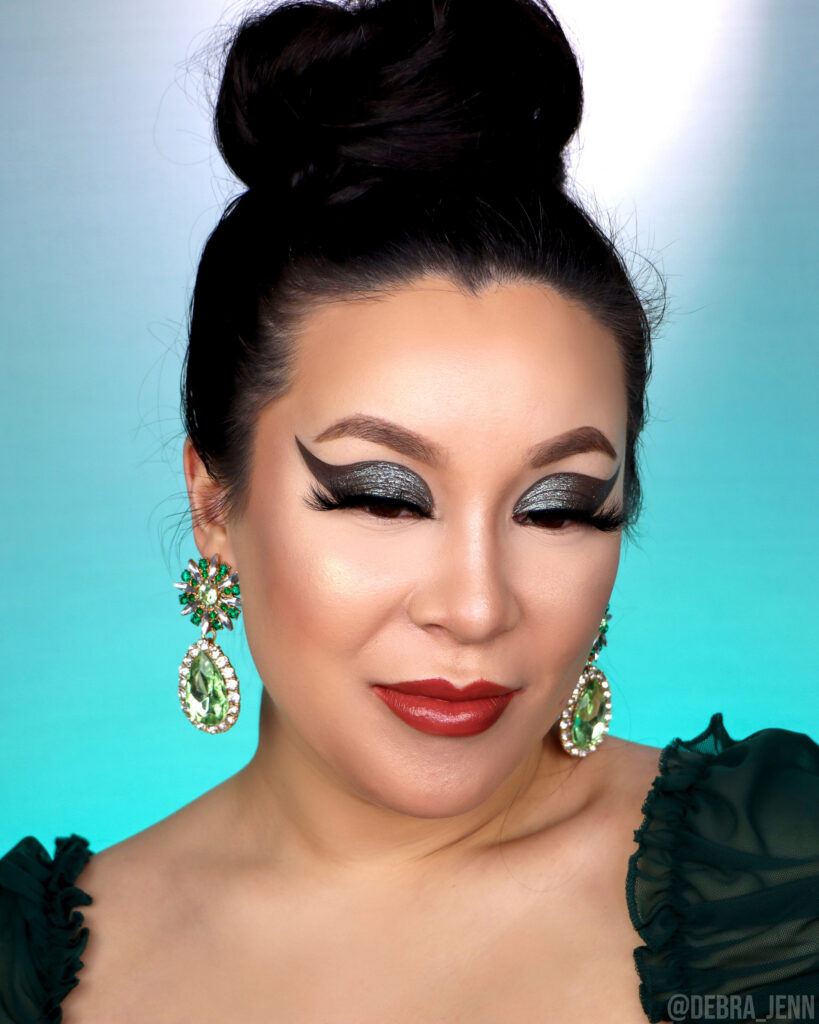 6. Green Cinco de Mayo Makeup Look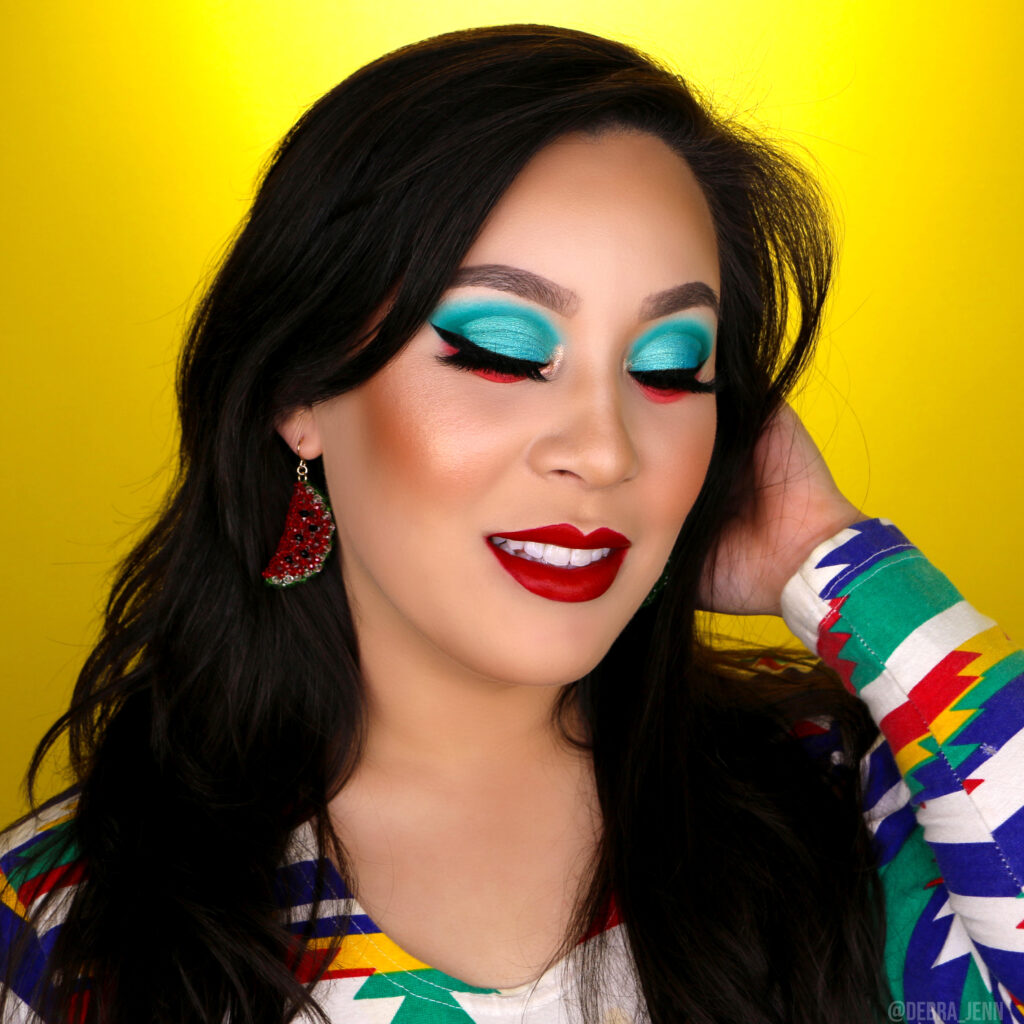 Watch My Cinco de Mayo Eyeshadow Tutorial
7. Green Cut Crease Eyeshadow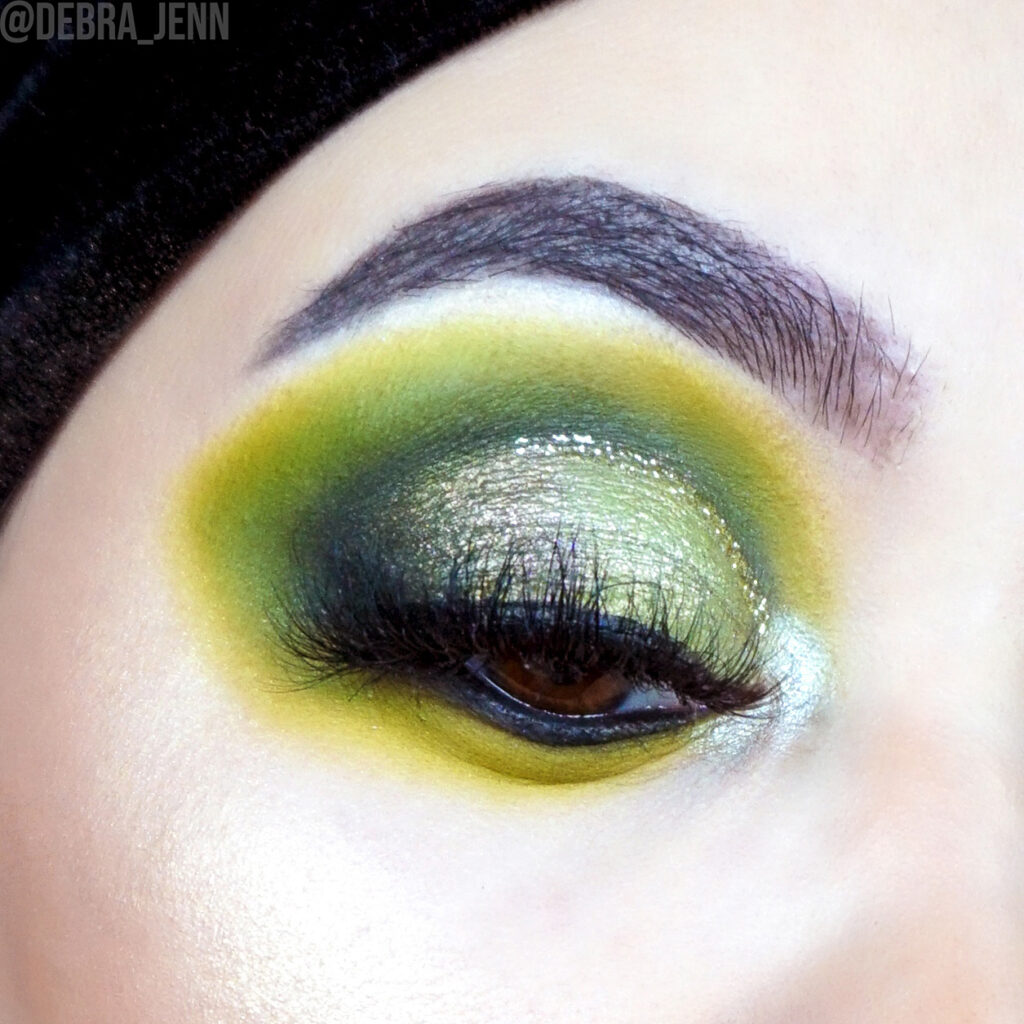 8. Tropical Green Makeup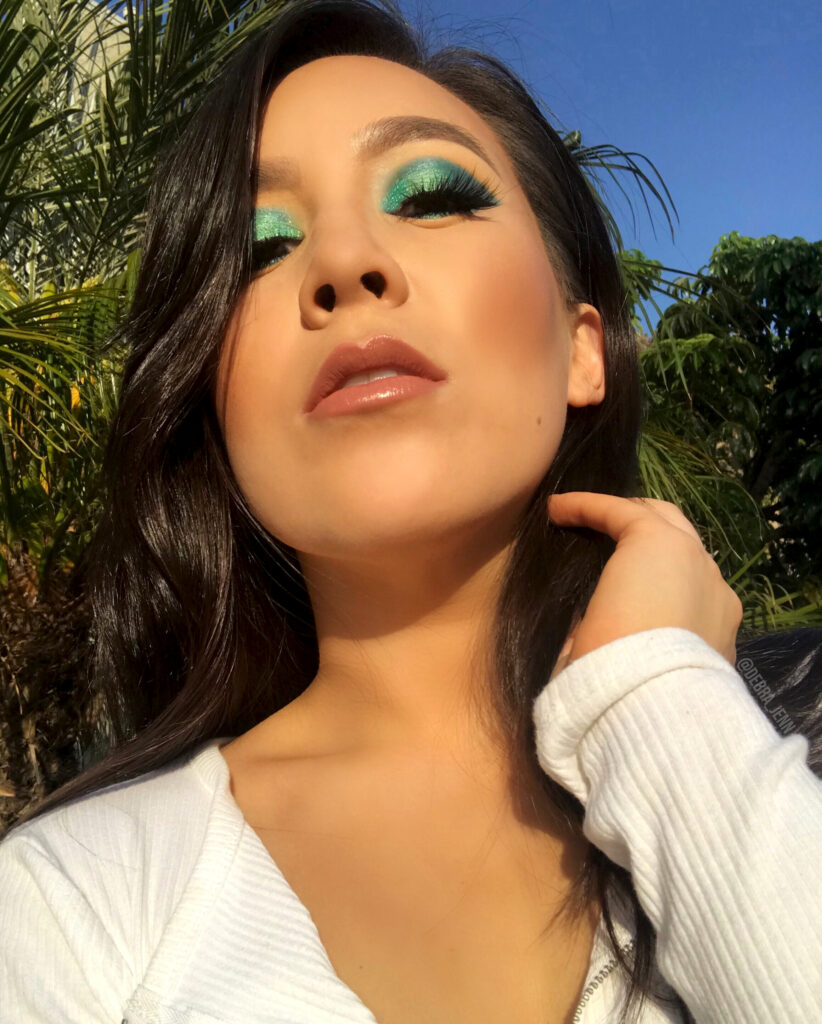 9. Yellow & Green Halo Eye Makeup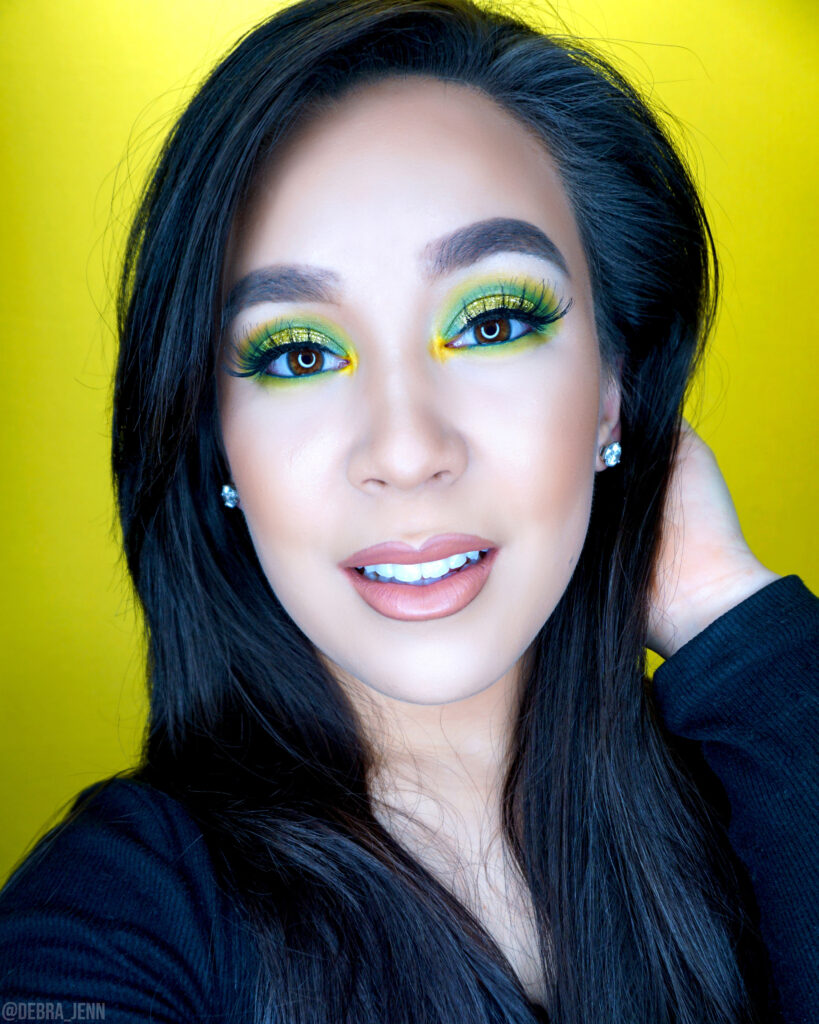 Subscribe to my YouTube channel
Watch My Blue-Green Eyeshadow Tutorial
Here's a blue-green and gold eyeshadow tutorial I did using the RawBeautyKristi x ColourPop palette!
More Green Eyeshadow Looks:
*Some of the links and discount codes shown are affiliate links, which means I may make a small commission if you choose to purchase any of them. If you feel comfortable, purchasing products through these links and codes greatly helps me out as I work hard to make high quality, fun content for you guys to enjoy.