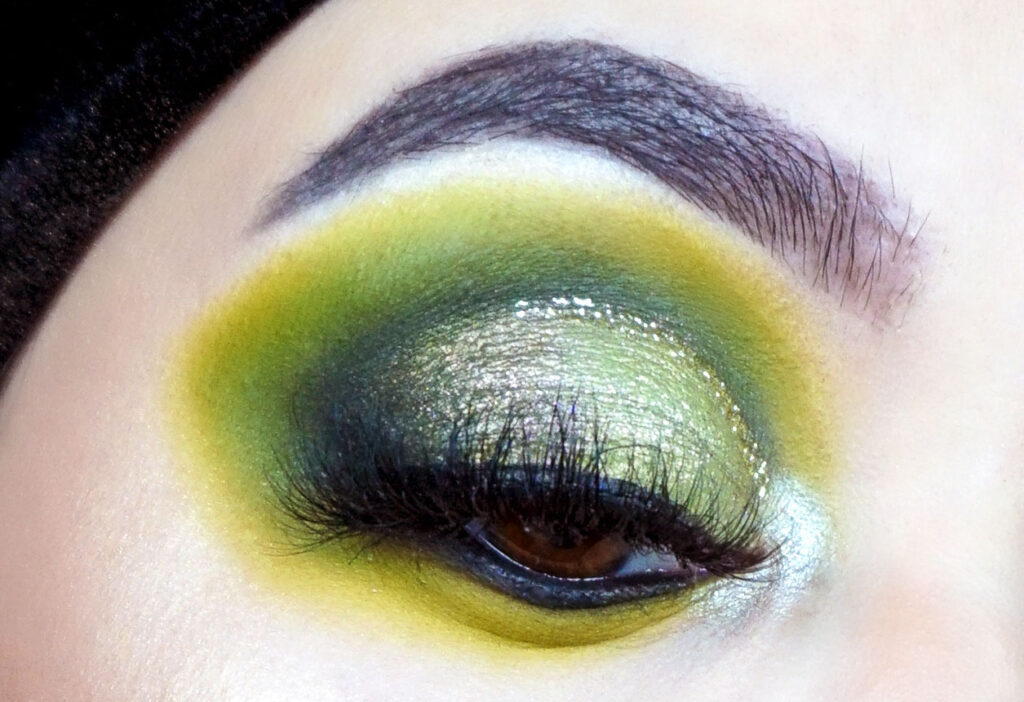 LADIES AND GENTLEMEN, I present to you: A St. Patrick's Day green cut crease eyeshadow tutorial that I shall no longer refer to as a St. Patrick's day makeup tutorial, because now it's April, and Sir Patrick is no longer relevant. But I'll have you know that I posted this look on my Instagram on St. Patty's Day, so it was relevant then, and now… well, now, I just think it's a nice green makeup look for any time of the year, ok? Or maybe even a nice 420 makeup look, if you're into that sort of thing. Ok, then, now that that's settled, let's move right along into some of the details of this green eyeshadow lewk, shall we?
For this green half cut crease eyeshadow look, I used the Morphe 35M Palette (also known as the Boss Mood palette). I've had people tell me they've heard bad reviews about the 35M palette, but I personally like it, so I don't know what to tell ya ??‍♀️ TBH, if you really want to get the most out of a Morphe eyeshadow palette, you need to, (ahem, ABSOLUTELY HAVE TO) go in with your shadows on a wet base. That means DO NOT set your eyeshadow base with translucent powder (or any other powders) before you go in with your shadows. That way, you will get the BEST color payoff and the best blendability with your Morphe eyeshadow palette. And honestly, I use this method with almost all palettes, these days, ESPECIALLY bright colors, because that's the only way to get the brightest and best color payoff from your eyeshadows. I do set my base when I'm doing more of an everyday makeup look, but that's neither here nor there.
Anywho, that's enough explanation, I think we can get right into breaking down this green cut crease tutorial step by step, right-o? Right-o.
Oh, ALSO! Please keep in mind that I always take my step-by-step makeup tutorial pictures on my iPhone and don't use a ring light or do any editing for color accuracy (because that's a lot of time to spend on pictures that are just supposed to give you a general idea of shadow placement), so if the colors look a bit dull and lifeless, that would be why, good lady (and/or gentleman). So anywho, if you don't like this makeup pictorial because of that, idk what to tell you except, tally ho, old bean, I suppose I can't please everyone ??
Green Cut Crease Eyeshadow Tutorial, Step-By-Step With Pictures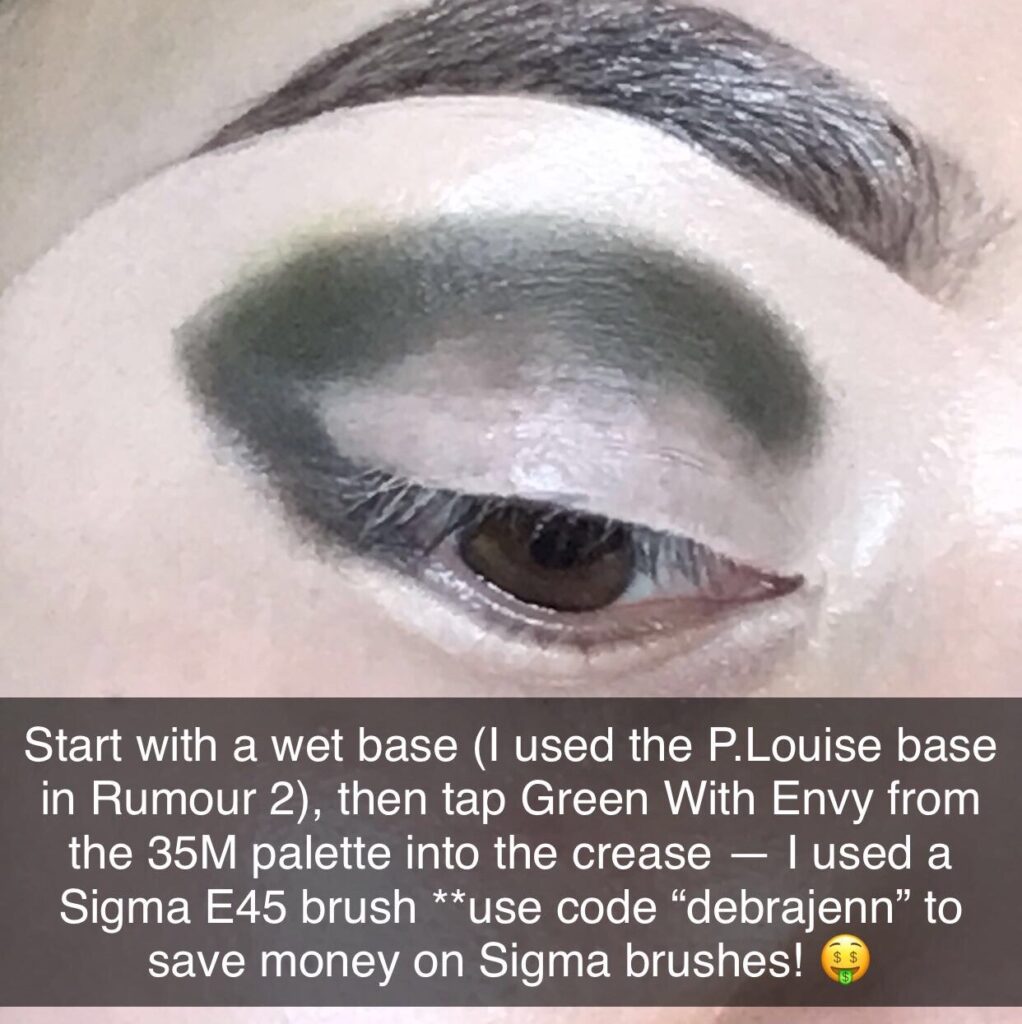 Step 1: Using the P. Louise base in Rumour 2, create a smooth base for your eyeshadow and do NOT set with powder. Then go in with the color Green With Envy from the Morphe 35M palette, using a Sigma E45 brush (you can use code "debrajenn" to save 10% on sigmabeauty.com).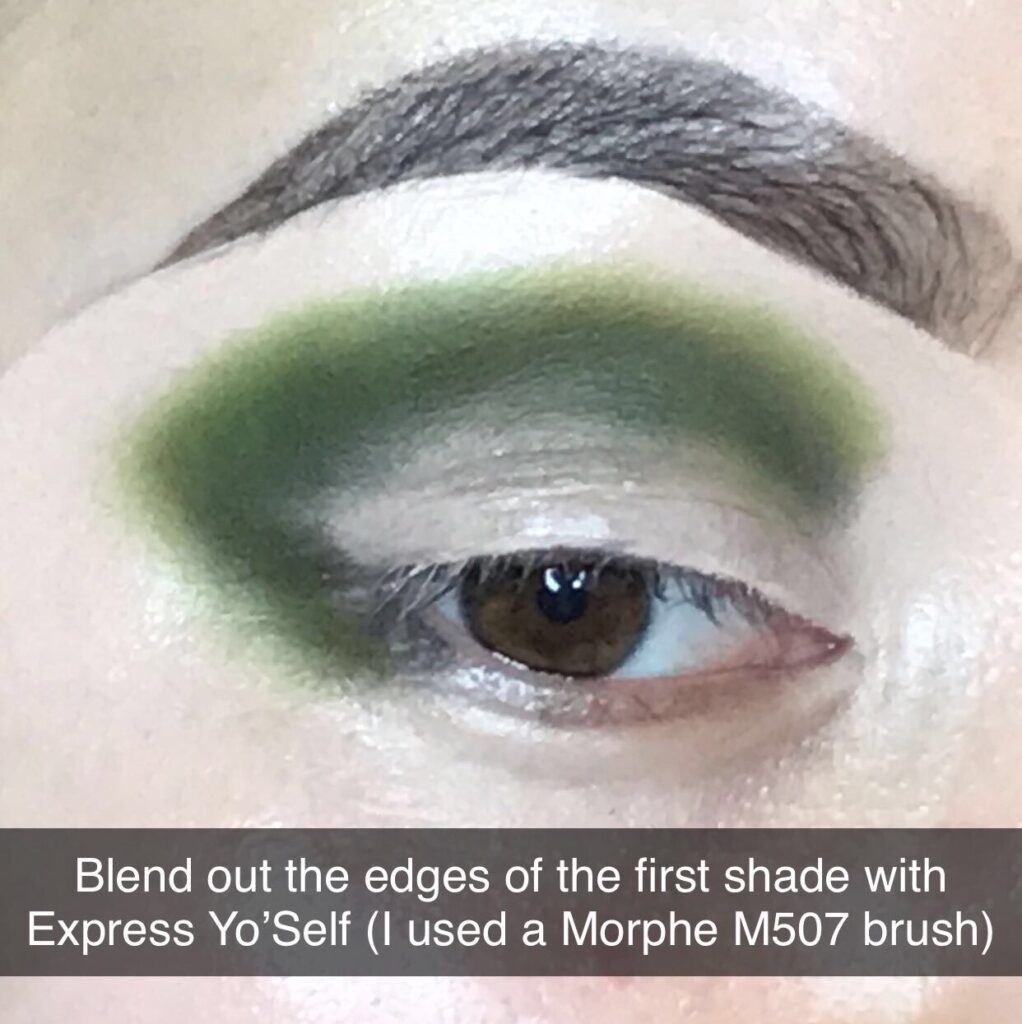 Step 2: Blend out the edges of that first shade with Express Yo'Self on a Morphe M507 brush.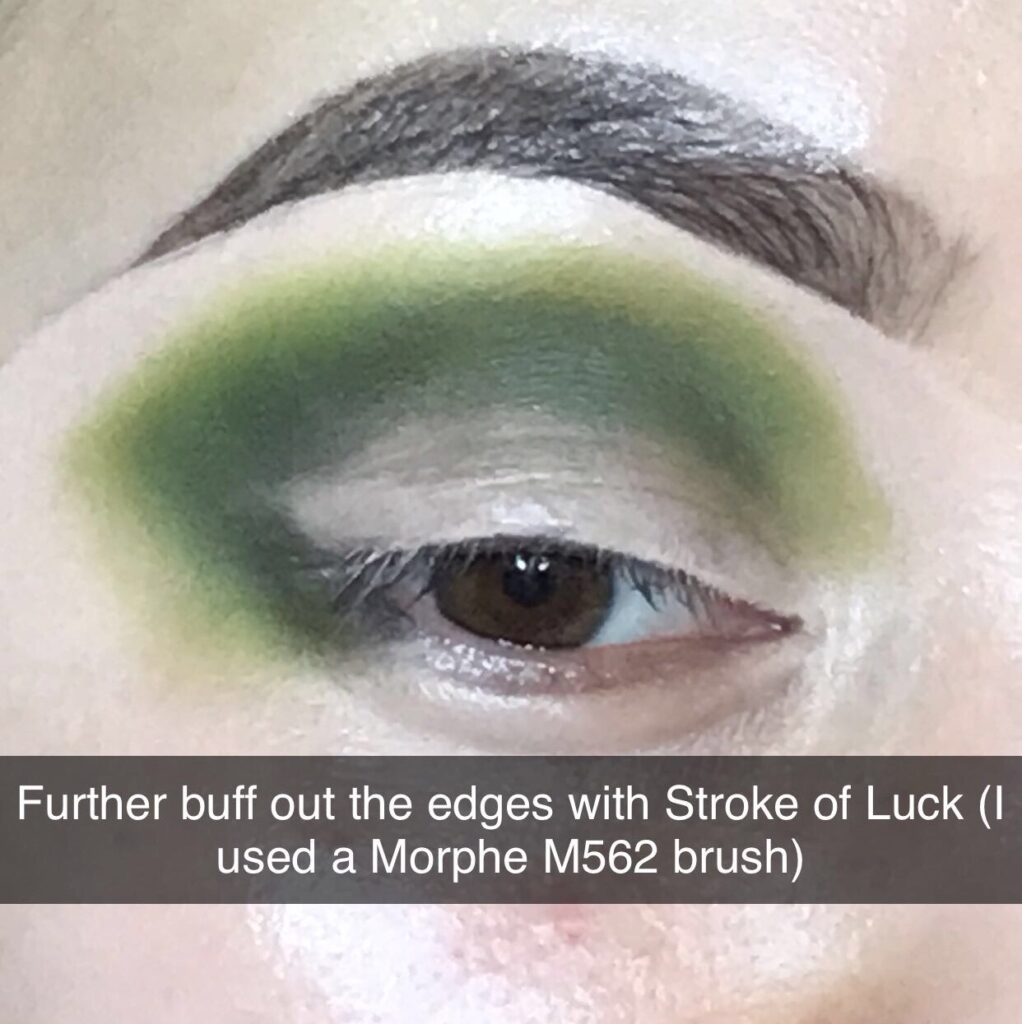 Step 3: Further buff out the edges with the shade Stroke of Luck on a Morphe M562 brush.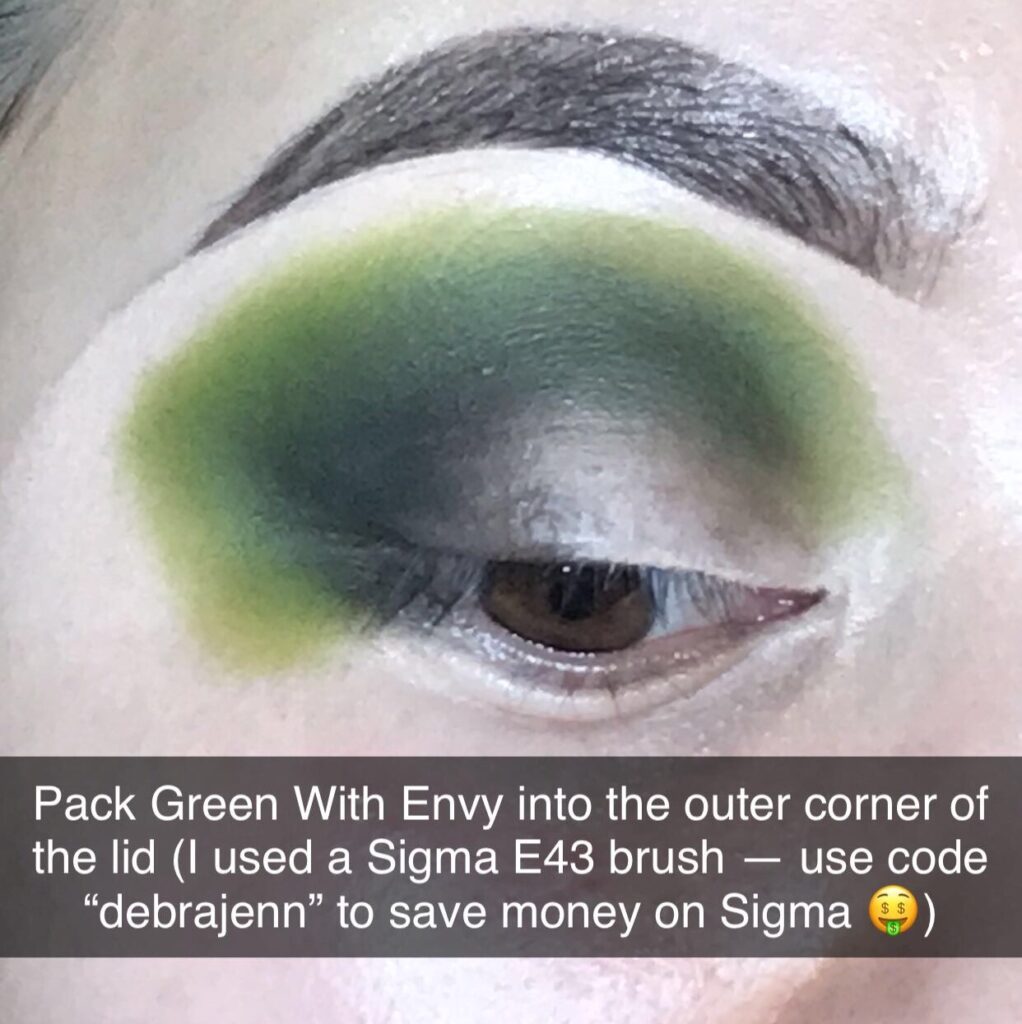 Step 4: Pack the color Green With Envy into the outer corner of the lid using a Sigma E43 brush.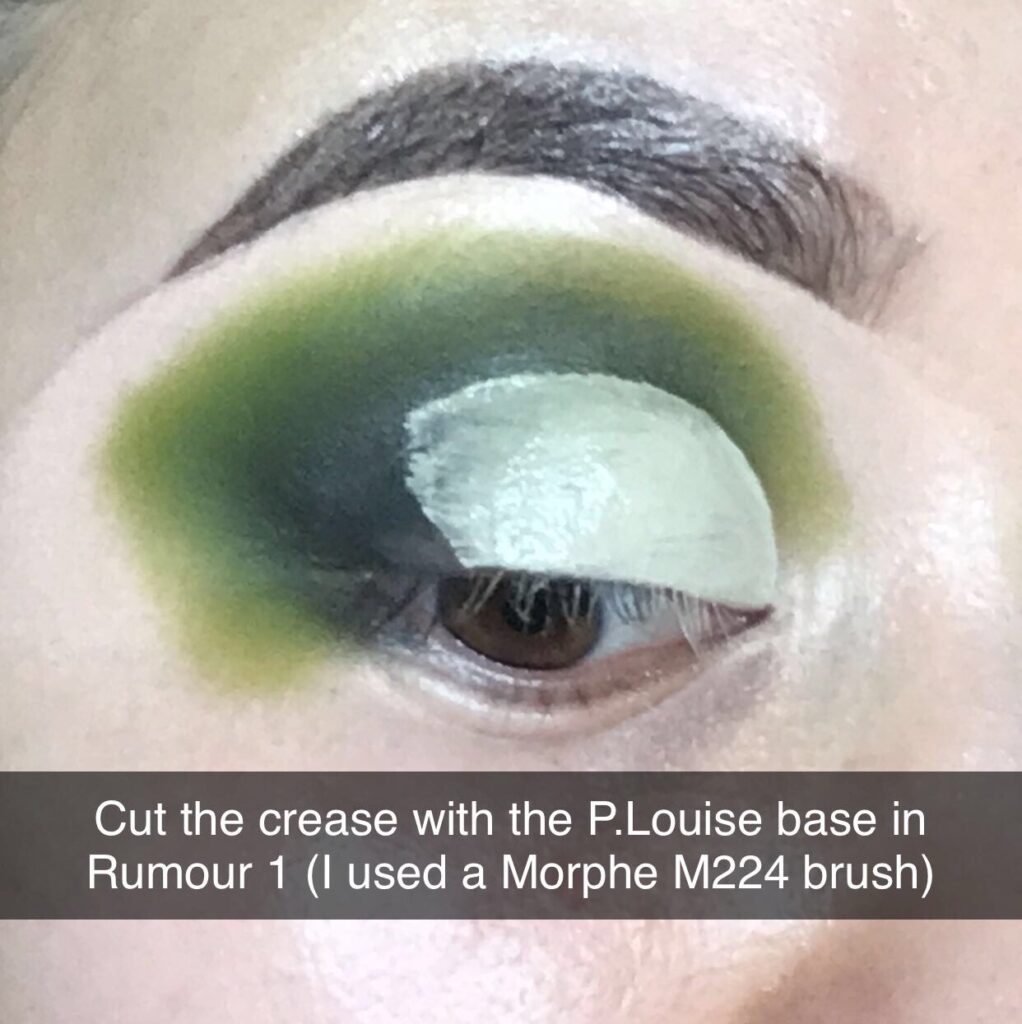 Step 5: Cut the crease halfway with the P. Louise base in Rumour 1, using a Morphe M224 brush.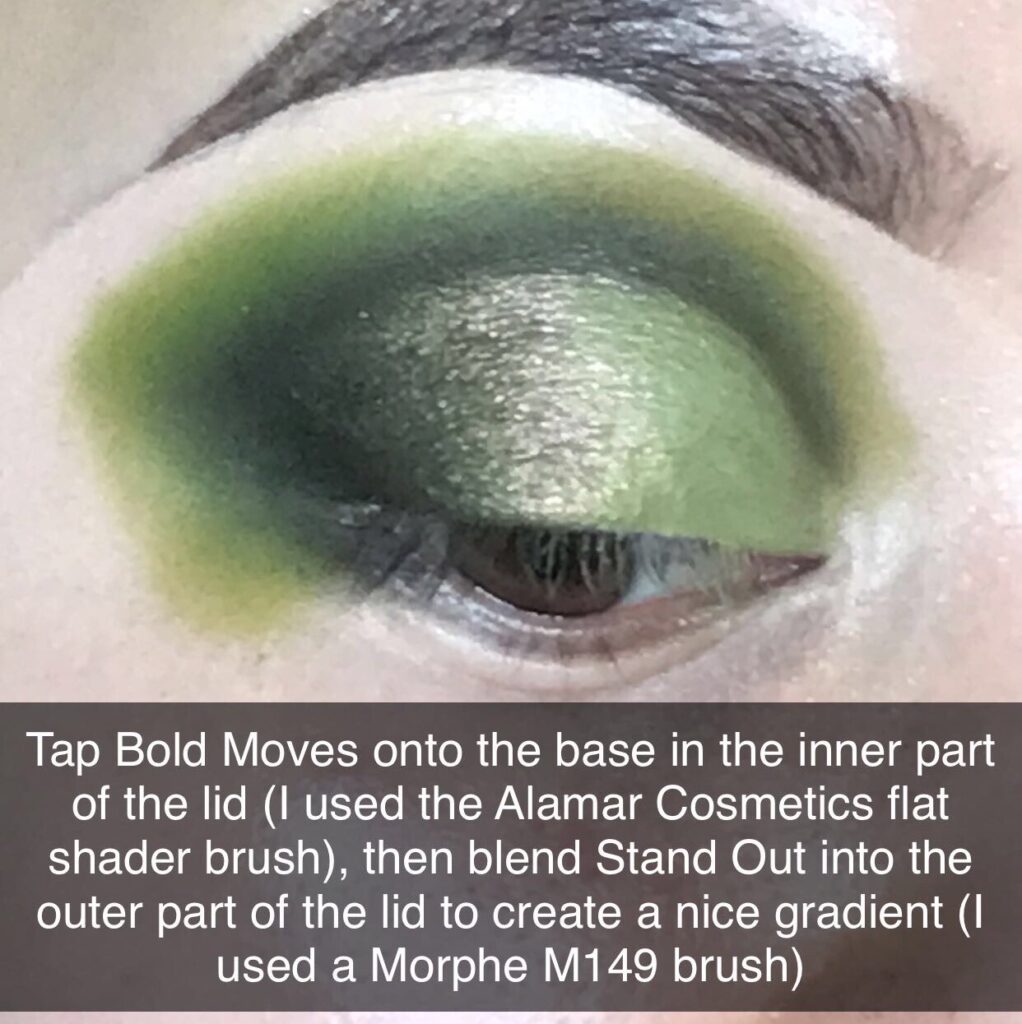 Step 6: Tap the shade Bold Moves on top of the base in the inner part of the lid, using the Alamar Cosmetics flat shader brush. Then, tap the color Stand Out onto the outer part of the lid, using a Morphe M149 brush, to create a nice gradient.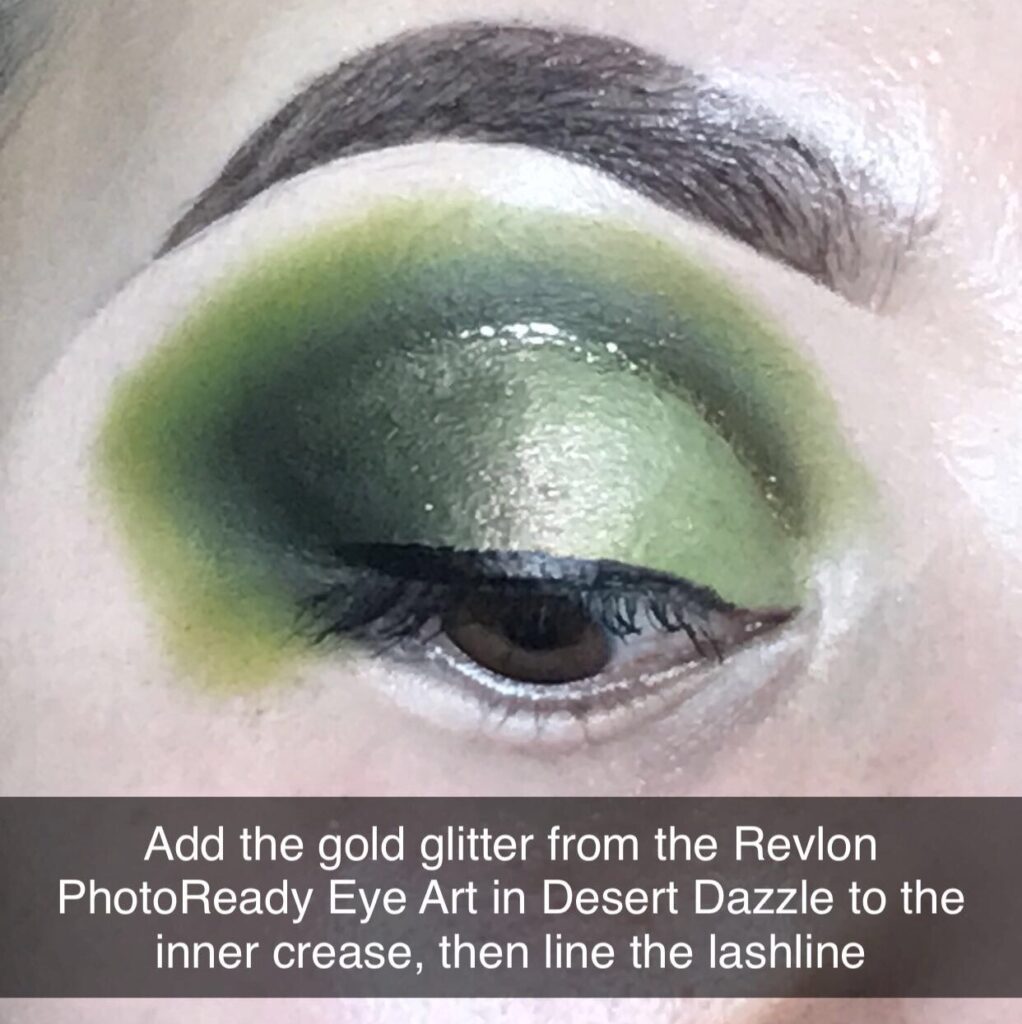 Step 7: Add the gold glitter from the Revlon PhotoReady Eye Art in Desert Dazzle to the crease. Then line the lashline with your favorite black liquid eyeliner (I used the L'Oreal Lineur Intense in Carbon Black) — this will help hide the band of your false lashes once you apply them.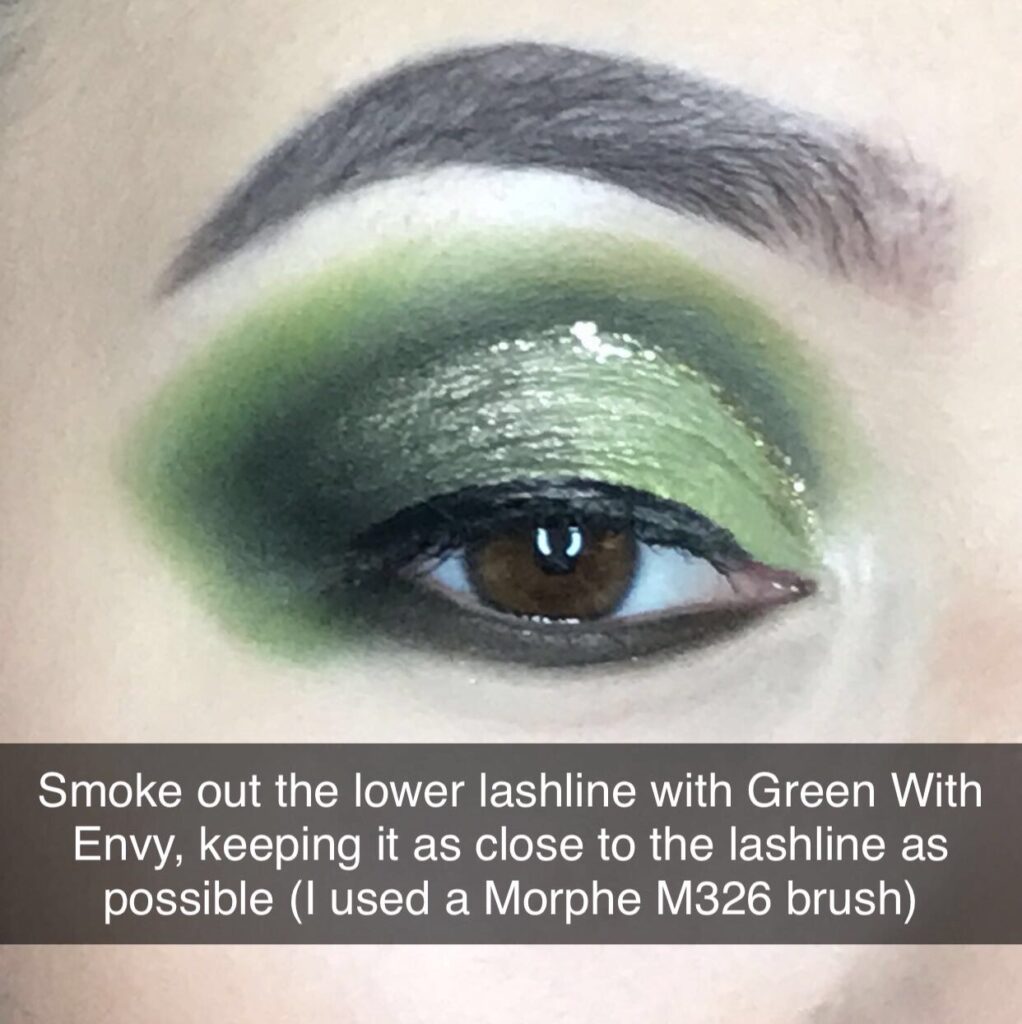 Step 8: Smoke out the lower lashline with the color Green With Envy, using a Morphe M326 brush, being sure to keep it as close to the lashline as possible.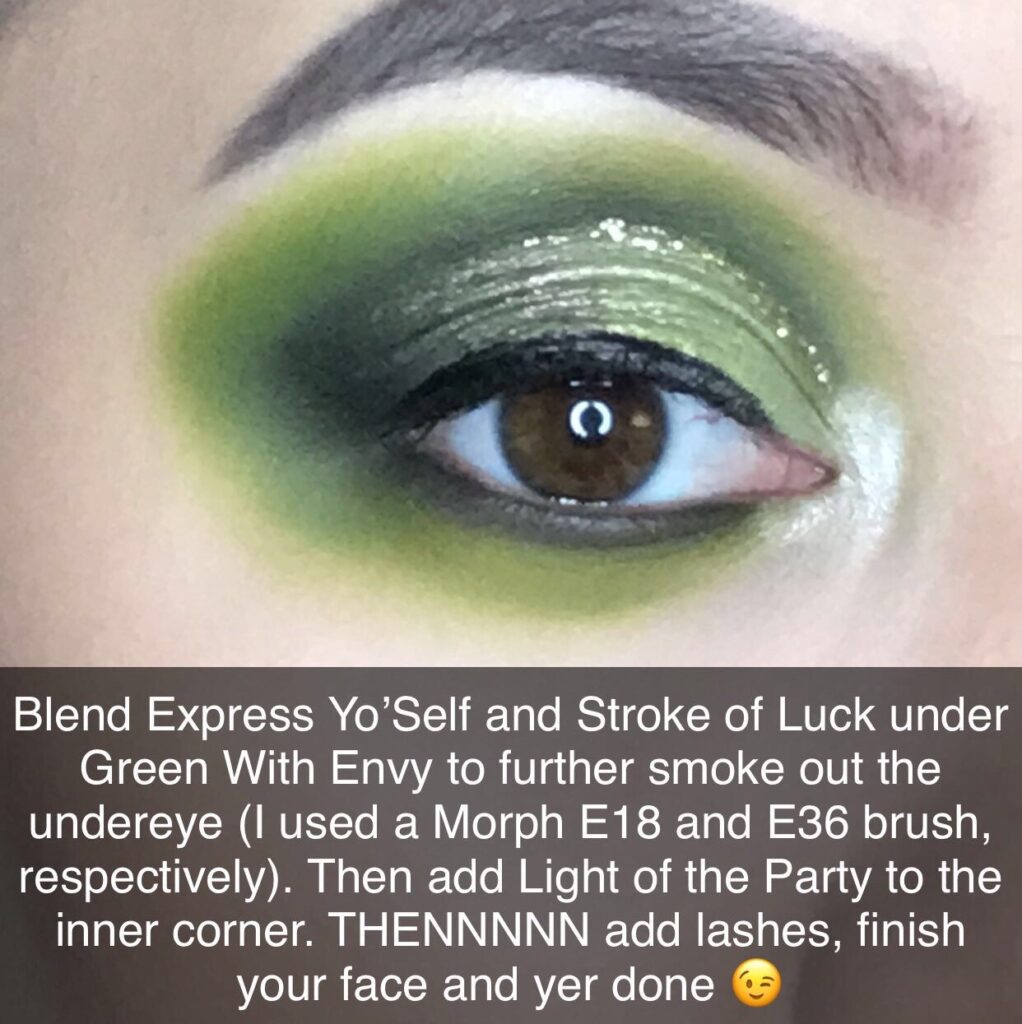 Final Step: Blend Express Yo'Self under that first shade using a Morphe E18 brush, then take Stroke Of Luck on a Morphe E36 brush to further blend out the lower lashline. Then highlight your inner corner with Light of the Party on a Sigma E30 brush, add lashes, and BOOM! You're done.
If you liked this green cut crease step-by-step tutorial, I hope you'll follow me on Instagram and subscribe to my YouTube channel for more makeup tutorials!
More Step-By-Step Makeup Tutorials: