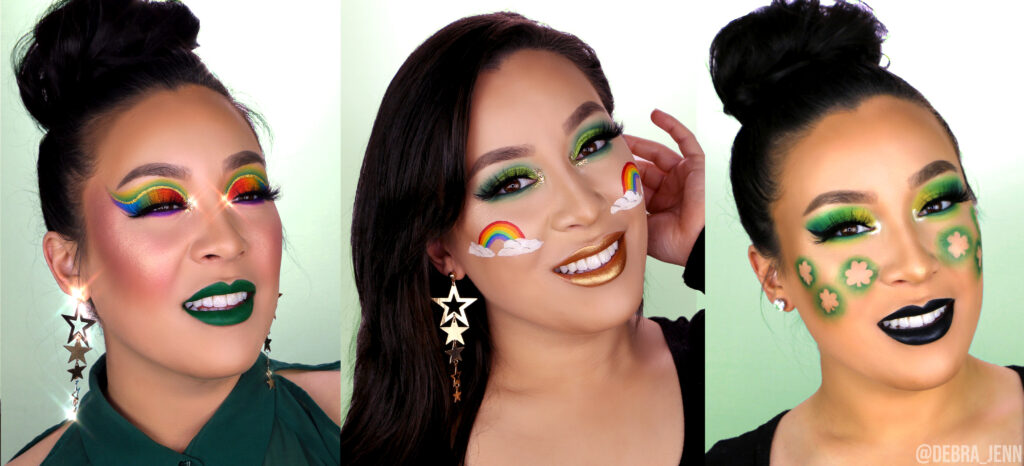 It's the luck o' the Irish! Good ol' St. Patty's Day is right around the corner and what better way to celebrate than with a bunch of St. Patrick's Day makeup looks? From pots of gold, to shamrock cheeks, green eyeshadow, rainbow eyes, and more. I went IN for this holiday!
Follow me on Instagram: @debra_jenn
My Fave Green St. Patty's Day Makeup Looks
I feel like green is the most forgotten color when it comes to doing makeup… at least for me. But every time I wear green eyeshadow, I end up loving it… so maybe I should do green makeup looks more often! (Insert thinking face emoji.)
Here are my fave St. Patty's Day makeup looks I've done to celebrate the luck o' the Irish! Not all of them have green eyeshadow, so if that's not your thing, hopefully you'll still find something here that you want to rock! (All of the tutorials are linked in the caption below each image.)
Rainbow Cut Crease with Green Lips
Pot o' Gold Lewk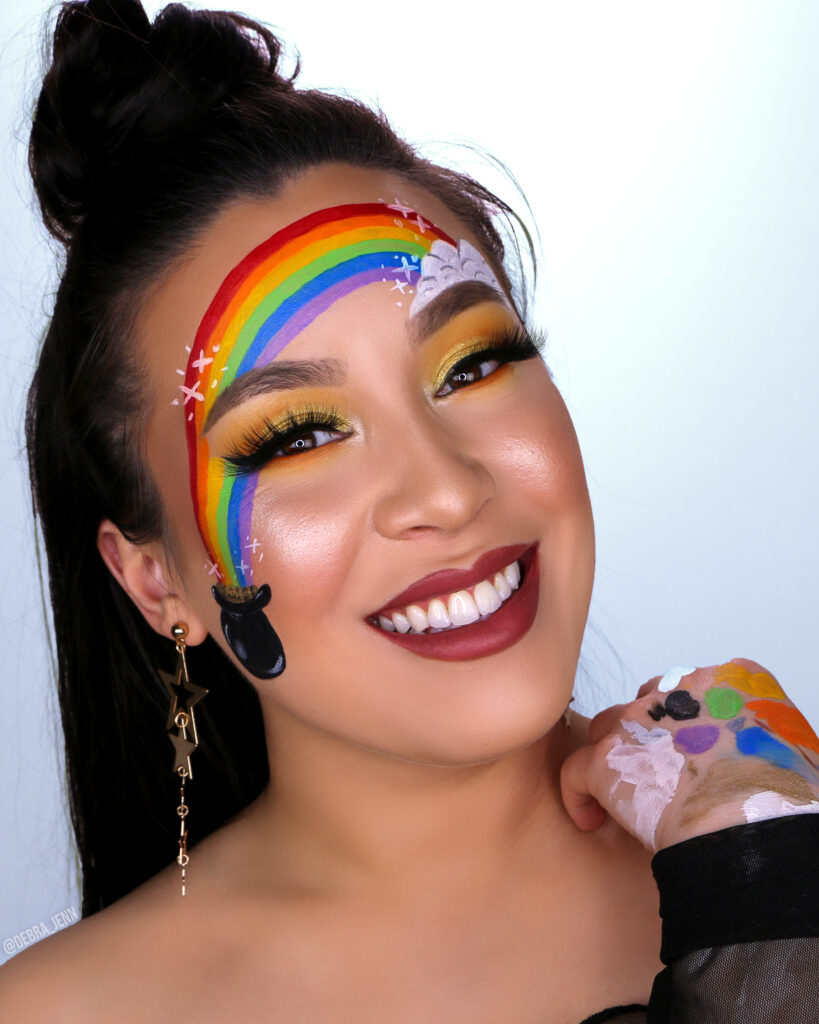 Shamrock Makeup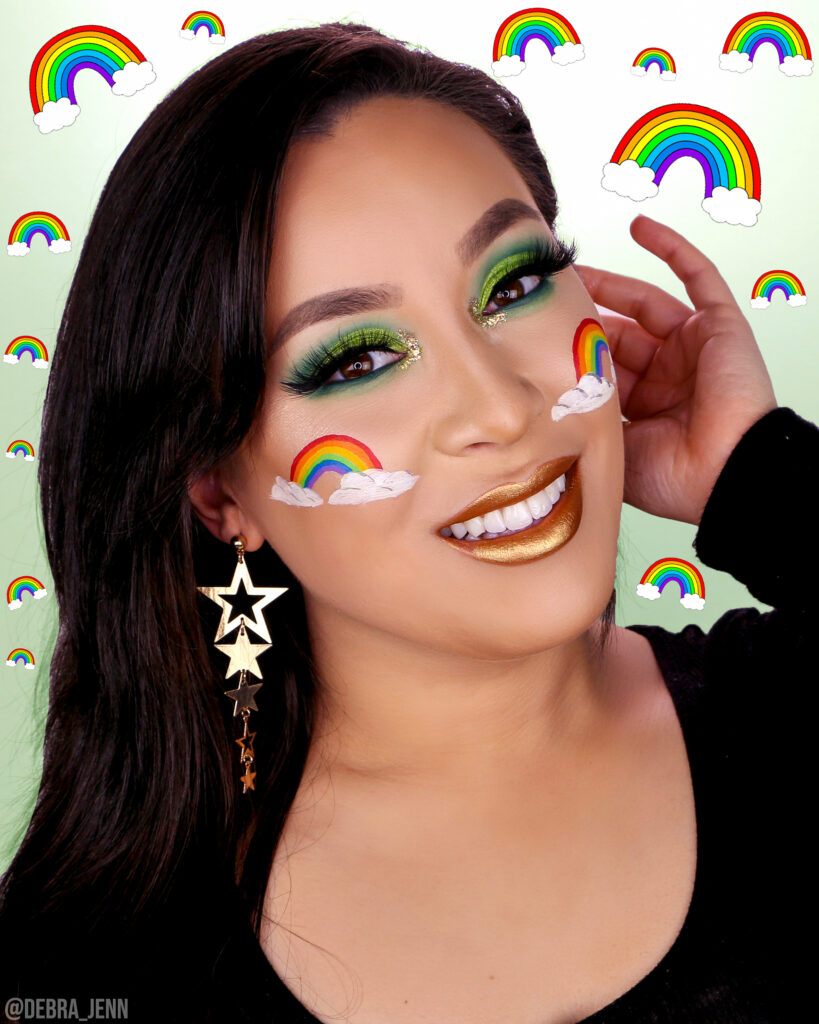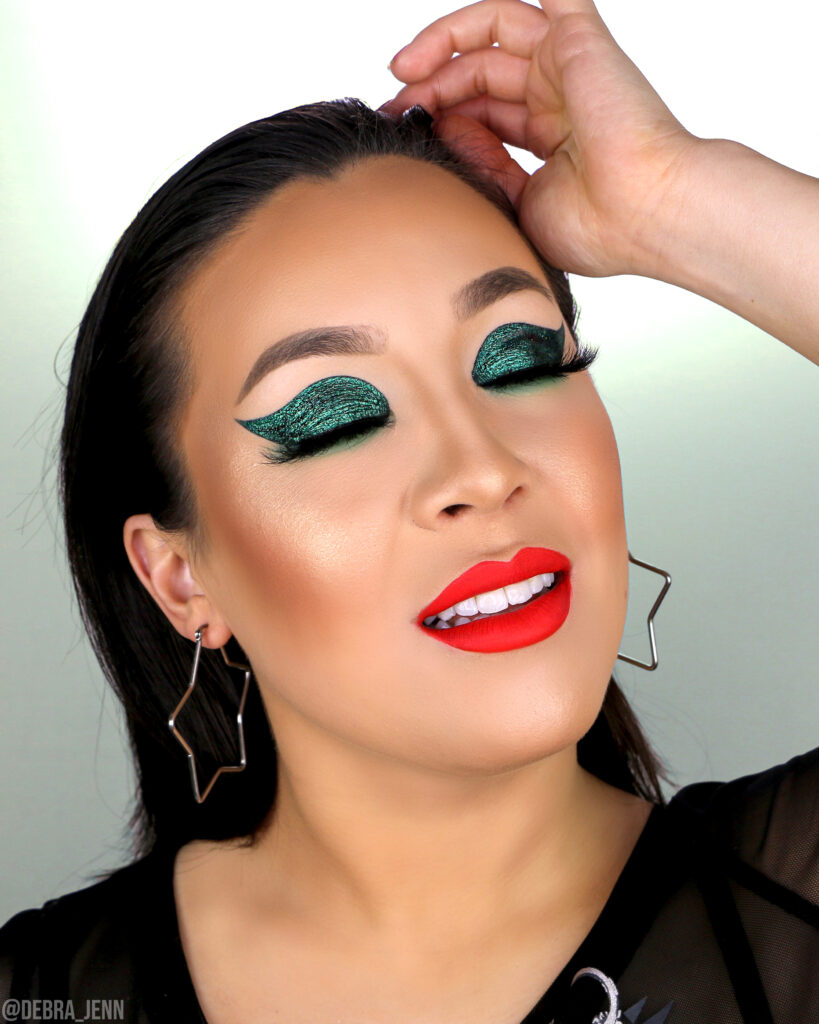 Subscribe to my YouTube channel
Watch My Blue-Green Makeup Tutorial
Here's a green-ish makeup tutorial I did using the ColourPop At Forest Sight palette! I just realized I haven't done any true green eyeshadow tutorials on my YouTube channel since my very first YouTube video and that one's a real hot mess, so this one'll have to do.
More Green Eyeshadow Looks:
*Some of the links and discount codes shown are affiliate links, which means I may make a small commission if you choose to purchase any of them. If you feel comfortable, purchasing products through these links and codes greatly helps me out as I work hard to make high quality, fun content for you guys to enjoy.