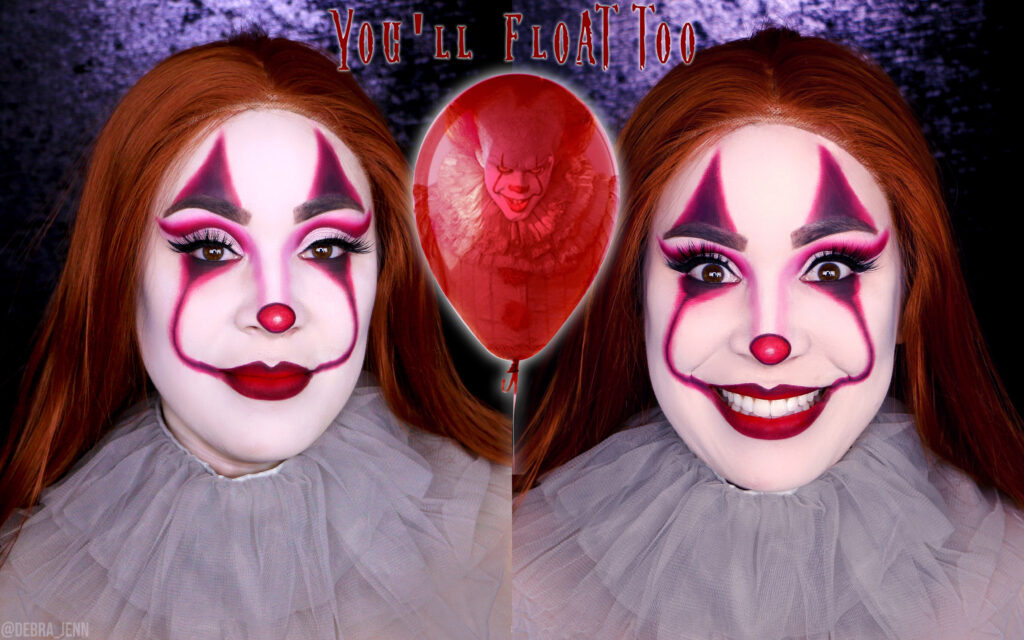 Got a clown phobia? Well now's the perfect time to conquer that fear and turn yourself into the scariest clown of all time (besides John Wayne Gacy) with this Pennywise makeup tutorial.
Table of Contents:
Follow me on TikTok: @Debra_Jenn
Pennywise the Dancing Clown Costume Deets
We all float down here, and with this It Clown cosplay makeup tutorial, you'll float too. I've always loved clown makeup for Halloween, so obviously I had to turn myself into the most famous clown of all, ol' Pennywise the Dancing Clown.
So anywho, if you're ready to spook, let's cut the crap and get into all the details of this scary Halloween costume, shall we?
Follow me on Instagram: @debra_jenn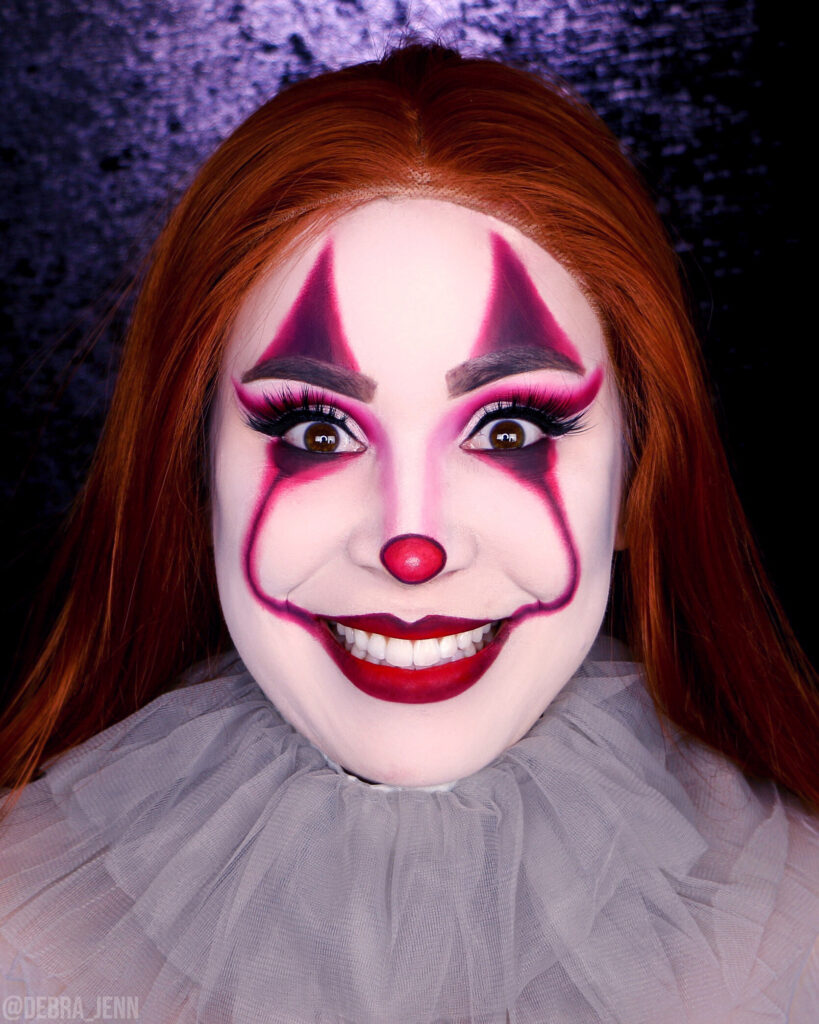 Hiya Georgie! I'll include the makeup tutorial at the very end of this post and link everything I used to create this Pennywise cosplay, including all of the Halloween costume accessories, so you can recreate the exact scary clown lewk if you wanna 😉 (Remember to tag me on IG if you do so I can repost you to my stories! @Debra_Jenn)
Products Used in this Pennywise Makeup Look:
See all the products I used in this Pennywise face paint look here.
Snag the It Clown Costume, Wig & Accessories I'm Wearing
Shop my Amazon store for my favorite skincare, costumes, home organization & more!
Watch My Pennywise Makeup Tutorial
Check out my Pennywise costume makeup tutorial below and don't forget to subscribe to my YouTube channel! I actually did the Pennywise eyeshadow in an Instagram live and a quick tutorial on the rest of the clown makeup in a TikTok, so keep scrolling so you don't miss both parts.
Subscribe to my YouTube channel
Like my Facebook page for live tutorials: Debra Jenn
Watch My Pennywise Cosplay TikTok
More Halloween Makeup Looks:
* Some of the links above are affiliate links, which means I may make a small commission if you choose to purchase. If you feel comfortable, purchasing products through these links greatly helps me out as I work really hard to make high quality, fun content for you guys to enjoy.