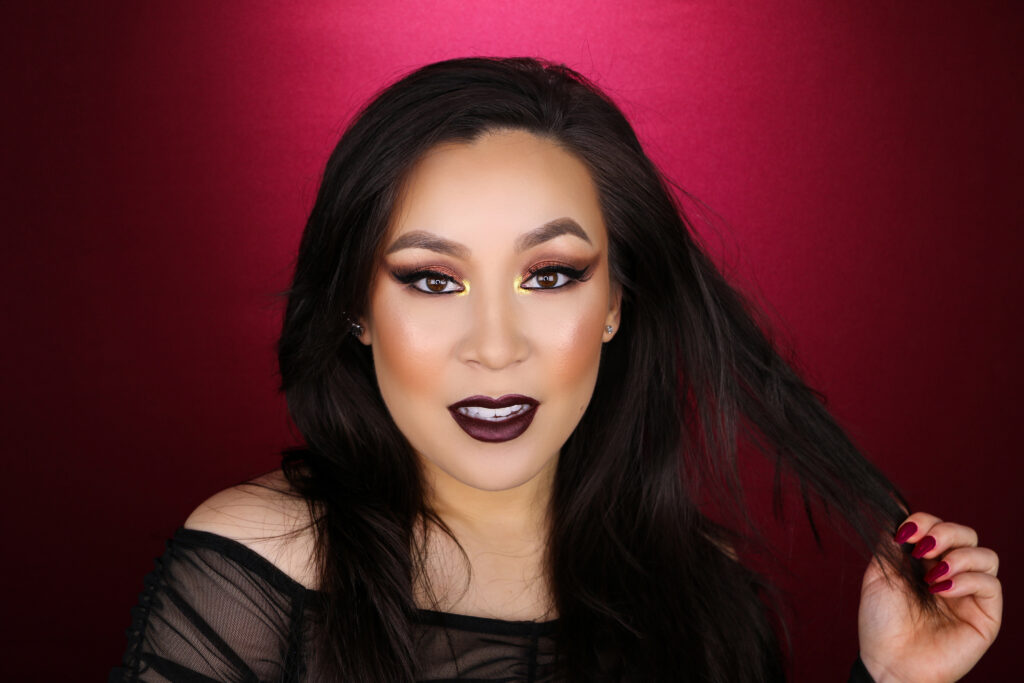 When Il Makiage approached me and asked if I'd like to try their makeup products and do a series of looks and videos, I was like HELLZ YEAH. For one, they openly declare they are all about maximalism, and I've literally been calling myself a maximalist for years, so their brand messaging clearly speaks to my soul. And for another, their products looked really dope, and I'd seen other beauty bloggers, like Bretman Rock, trying their products, so naturally, I wanted to try them too.
And I'm honestly so glad I did, because the products are all bomb. This is the first look I created using all Il Makiage products, and I'm so proud of the way it came out! Their eyeshadows are super creamy and blendable, their lipstick is amazing, their foundation and concealer are full coverage and blend blend into the skin beautifully, and their blush and bronzer are LITERALLY TO DIE FOR. I truly loved all of the products I tried, if I were to only recommend a few things, I would definitely definitely recommend the blush and bronzer.
You can also see my tutorial on Il Makiage's website and they'll let you try the products I used in my tutorial FOR FREE. Which means they'll literally send you the products, let you USE THEM to see if you like them, then you decide if you want to keep them or send them back. How cool is that?!
Disclaimer: Il Makiage sent me all the products I used in this tutorial and review for free and commissioned a series of looks and videos, but they also told me I didn't need to post the looks on my own channels unless I wanted to. So if you're seeing this, it means I'm posting it because I really liked the products.