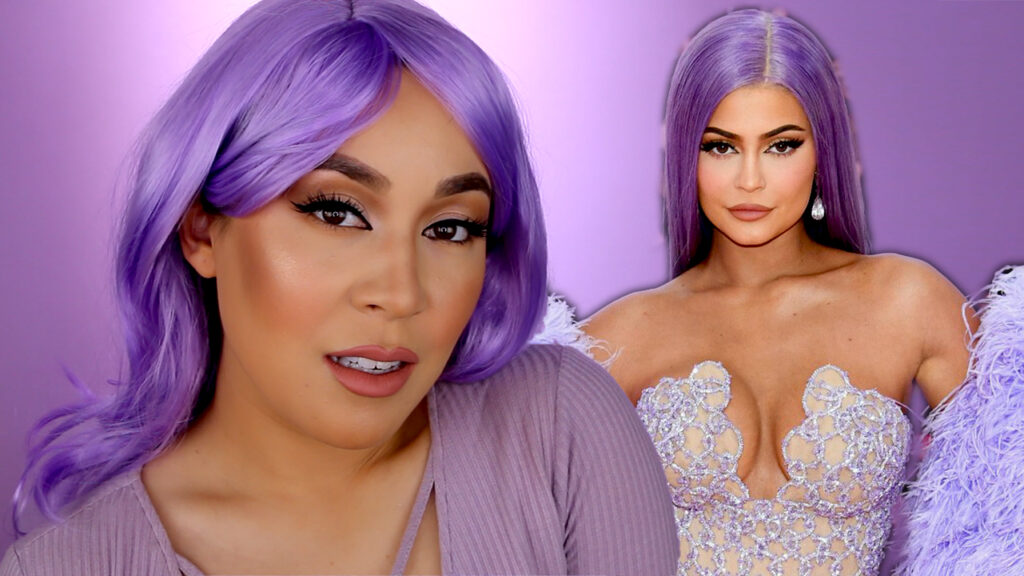 Yo fam, what's gooooood? Do you like my new intro? No? Okay, moving right along then… I turned myself into Kylie Jenner at the 2019 Met Gala, and TBH I think I nailed it ??
Ok, so my purple wig is PRETTY HECKIN' BAD, but other than that, I'm really proud of the way this makeup came out. And TBH, I'm glad the wig was so bad, because I was having way too much fun making fun of myself in this thing.
To achieve this look, I used the Anastasia Beverly Hills Modern Renaissance Palette, Beauty Bakerie's Lip Whip in Honey, and the House Of Lashes in Iconic (and some other products too, but you can just watch the dang tutorial if you want the full listing of products, I mean, TYPING IS HARD, okay?)
So, if you want to see my Kylie Jenner Met Gala makeup tutorial, then you better click on the dang video below ? I hope you like my tutorial, and please FEEL FREE to make fun of my wig with me. If you like my brand of nonsense, please remember to subscribe to my YouTube channel and follow me on Instagram! It really helps me a lot as a small creator ?
More Fun Makeup Tutorials: