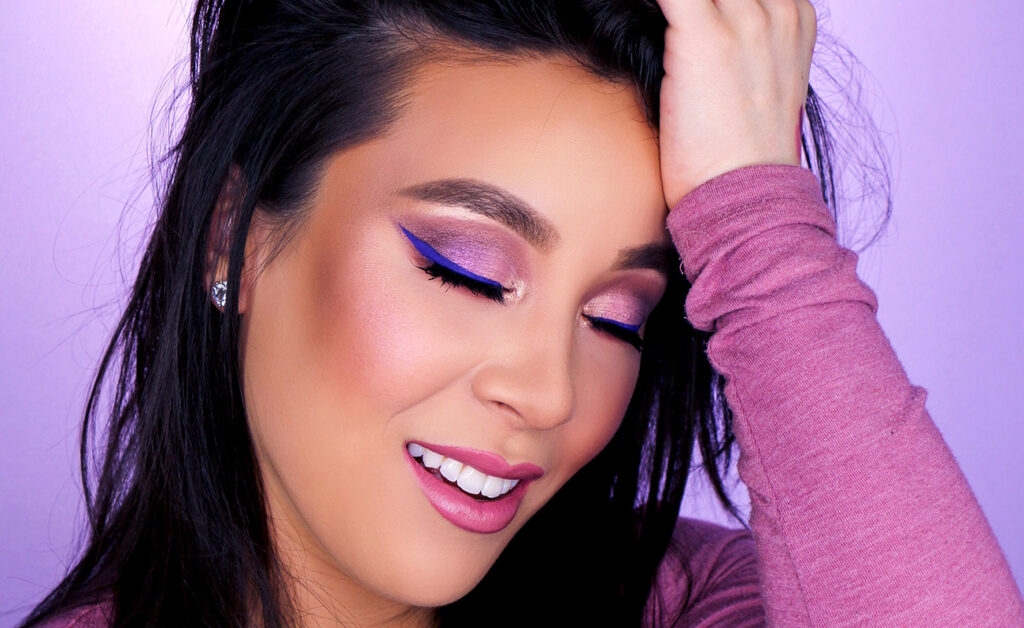 Hey guys! PREEEEESENTING: An Anastasia Beverly Hills Norvina palette tutorial, for your viewing pleasure.
I created this pink and purple cut crease eye shadow look a few months ago… but never got around to editing, because I hated it so much. It's not that I hate the ABH Norvina palette or even the final makeup look I created, but the video just really annoyed me, and things kept going wrong… and I DON'T KNOW, OK? Leave me alone! ??
But all that nonsense aside, I'm really happy with how the final tutorial on this eyeshadow look came out, and I think it's a fun video so I hope y'all enjoy watching it! If you like this Norvina palette tutorial, I hope you'll subscribe to my YouTube channel, so you can keep up with more of my makeup tutorials. I work really hard on all my videos, so I hope you guys have fun watching them and learn some good makeup tips and tricks along the way!
For more of my makeup looks, you can also follow me on Instagram, where I post one-minute makeup tutorials and step-by-step makeup tutorials.
SO ANYWAYS, that's enough self-promotion for one day, let's get right into this Norvina eyeshadow palette tutorial, shall we? ?
More Cut Crease Eyeshadow Tutorials: