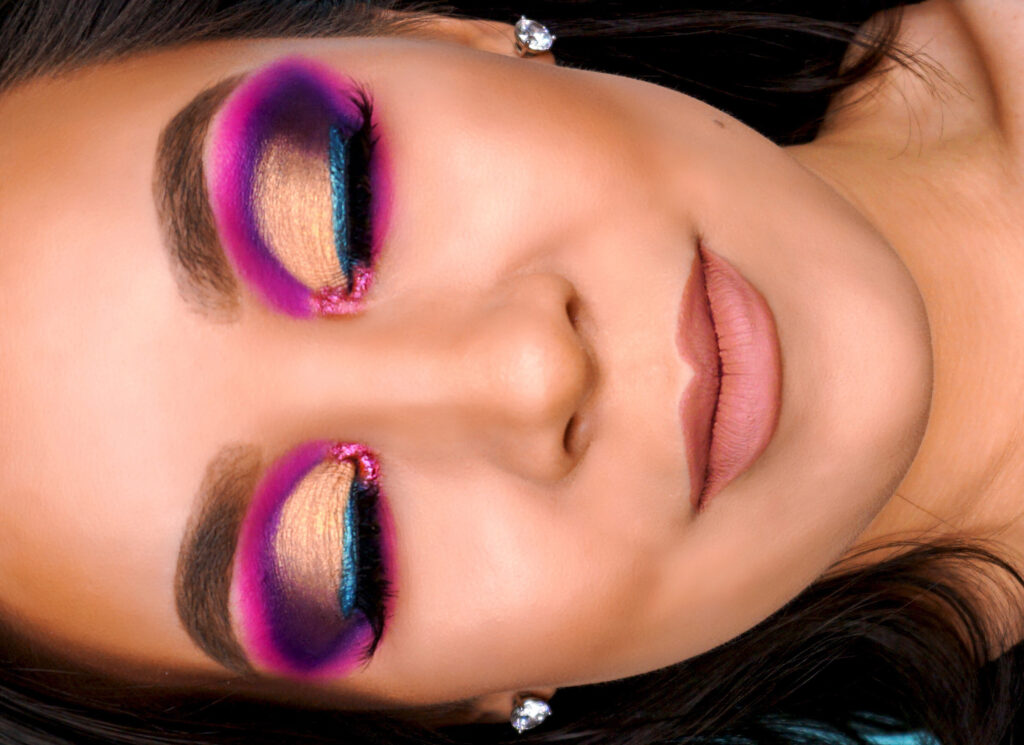 Hey guys! As soon as Anastasia Beverly Hills revealed their new Riviera palette, I knew I HAD to have it! I'm really just a clown at heart ?, so the bright colors in this palette really speak to me. I also love ABH's eyeshadow formula, so I was pretty confident I was going to love Riviera and ordered her as soon as she dropped. I literally pulled my car over on my way to work, just to make sure it didn't sell out before I could get my hands on it LOL.
The first ABH Riviera palette tutorial I decided to do is this bright and colorful half cut crease with glitter liner (I used the Seychelles turquoise eyeshadow in the palette to create the eyeliner), and I'm really happy with how the look came out! I honestly love the palette so much, I want to do more tutorials in the future, but I'm really behind on editing my videos, so I have… almost 10 to edit and a couple more I still need to film, so I'm not sure when I'll be able to do another Riviera palette eyeshadow look again. Hopefully soon!
Just a note that I really HATE the backdrop I used in my Riviera palette tutorial video…. like, honestly, I'm never going to use it again. It made my camera read the color of my own skin really weird and in some shots, I look really blue, and in some, I look way too red. So please forgive the coloring of the video, I tried to color correct it to make the shots as true to life as possible, but it was pretty difficult.
So ANYWAYS, I hope you guys like my ABH Riviera tutorial, and I hope you subscribe to my YouTube channel and follow me on Instagram to see my latest makeup tutorials and inspo pics!
More Cut Crease Tutorials: