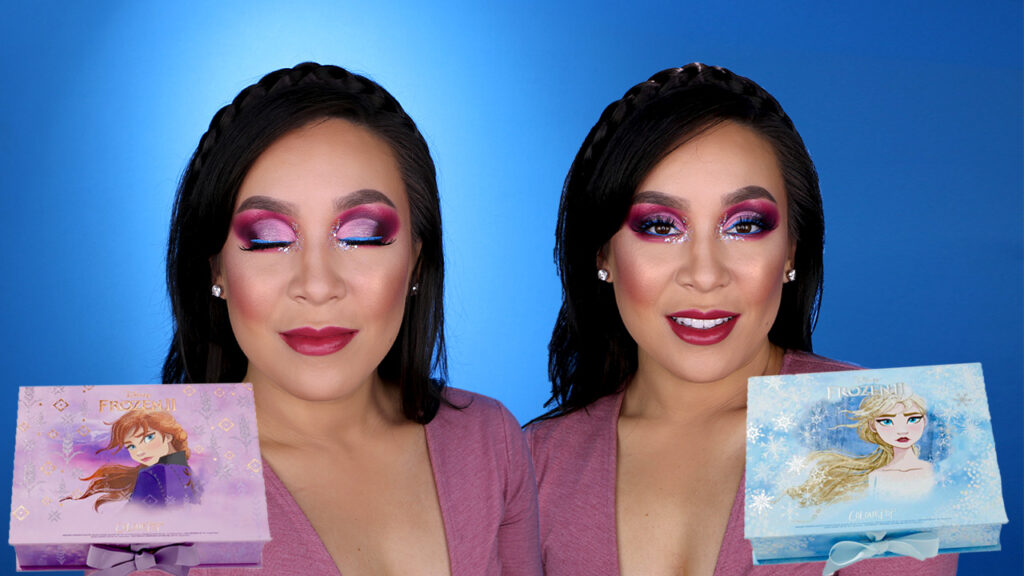 ColourPop was kind enough to send me their entire Frozen 2 Collection, and when I received it in the mail, I was SHOOK! Not only is the entire collection beautiful, but it is such perfect timing, since the movie comes out in a week! (Frozen 2 comes out on November 22, and the ColourPop Frozen 2 Collection dropped today, November 15, 2019.)
Needless to say, I was so excited to review the collection and do a little tutorial for you guys! ColourPop's eyeshadow formula is always beautiful, and this collection didn't disappoint, although I will say I was a little sketched out by the blue shade in the Elsa palette. I didn't use it on the eyes, but when I swatched it on my arm, it was pretty patchy… which was why I was afraid to use it on my eyes. But who knows, maybe it performs completely differently on the eyes, or maybe I just got a bad shade? I saw another girl swatch the blue and it looked beautiful, so I'm kind of thinking I may have gotten a bad one, but all the other shades in the palette were beautiful!
ColourPop Frozen 2: Elsa Palette Swatches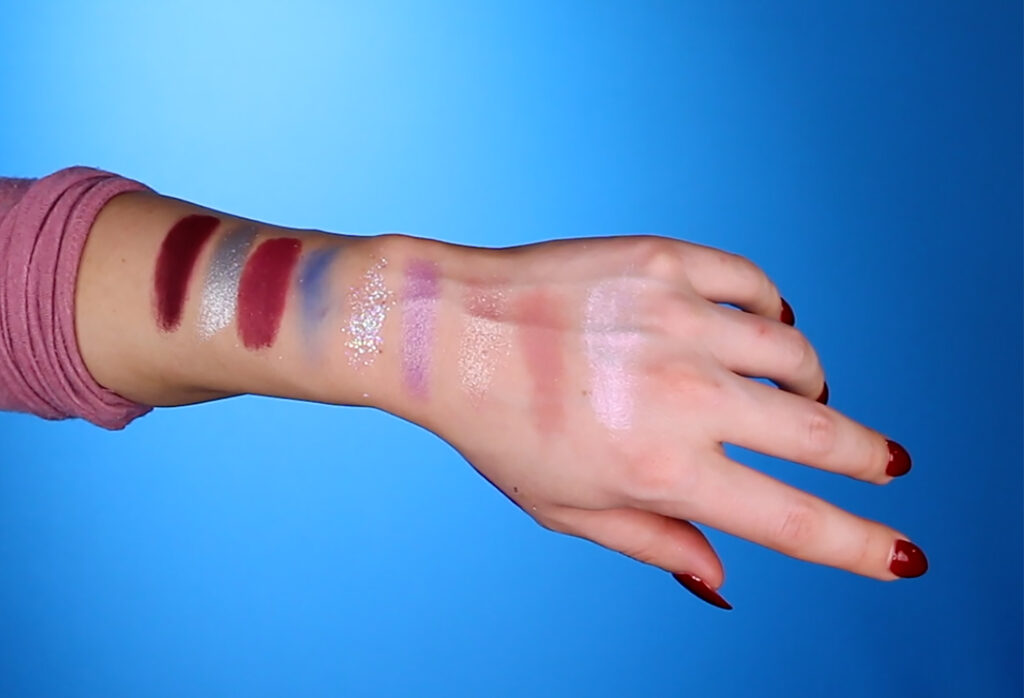 Here are all the swatches of the ColourPop Elsa eyeshadow palette. To be honest, the blue shade swatched pretty poorly, but all the rest of the shades in the palette are STUNNING! I would say they are even more stunning swatched and on the eyes than they are in the palette! I used the Elsa palette from the Frozen 2 Collection for my tutorial, so you can see how the palette performs on the eyes in my YouTube video below.
Watch My ColourPop Frozen 2 Collection Review & Tutorial
Check out my full review of the ColourPop Frozen 2 Collection below, and don't forget to subscribe to my YouTube channel!
ColourPop Frozen 2 Anna Collection Kit Giveaway
I'm also giving away the entire ColourPop Frozen 2 Anna Collection kit! Giveaway details are in my YouTube video description, so make sure you follow all the rules (including following me on Instagram) if you want a chance to win!
More ColourPop Reviews & Tutorials: