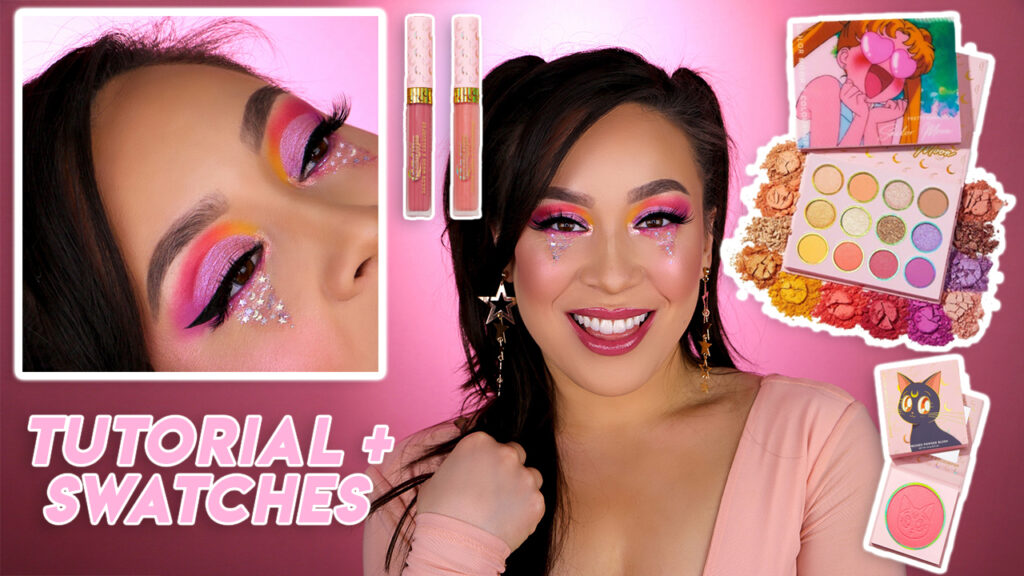 UPDATE JUNE 15, 2020: ALERT! ALERT! I have just received word from my ColourPop rep that the Sailor Moon x ColourPop collection will be restocking on June 18, 2020 at 10am PST! MARK YOUR CALENDARS!!
ColourPop was so kind to send me their entire Sailor Moon collection, and I feel so lucky to have it, because it sold out in record time!
If you missed out on the first launch, you're in luck, because a little birdie tells me that ColourPop will be restocking the Sailor Moon collection on March 15, 2020 at Ulta!
UPDATE: As of May 17, 2020, it appears that the Sailor Moon collection has sold out at Ulta as well (not surprising), BUT all hope is not lost! The collection is still LIVE on ColourPop's site, and I know that they remove their limited edition collections from the site if they are sold out and not planning on restocking. (As confirmed by my ColourPop rep when they sold out of Becky G's Hola Chola collection.) THEREFORE, I believe they are planning a second restock of the Sailor Moon collection that we've all been lusting after; so fingers crossed we'll be able to get our grubby little paws on it once more! I'll keep you guys posted if I hear anything about a second restock date from my rep!
I could go on and on about how much I loved this collection and how much I love the quality (and price-point!) of ColourPop's products in general, but I literally said it all in my review of the Sailor Moon collection on YouTube, so do I really need to repeat myself? No, really, if you'd like me to repeat myself, I can. Or you can just scroll down to the end of this post and watch my video! ?
As always, you can my ColourPop discount code "5Debra" to save money on your purchase of $20+! If you don't feel like lining my thin pockets (trust me, my pockets are THIN ?) well, you're in luck, little lady (or gent), because that code doesn't earn me a single dime, but it does save you money, so really, what do you have to lose?
ColourPop Sailor Moon Palette Swatches
The eyeshadow shades in the ColourPop Sailor Moon palette are beautiful, and the swatches are just as eye-poppingly gorgeous. I am living for pastel eyeshadows right now, and this color story is absolutely perfect for Spring and Summer! Not to mention, they're exactly what Sailor Moon would love. Not that I've even seen Sailor Moon, as I admit in my tutorial, but I've seen pictures, okay? I get the gist! Lol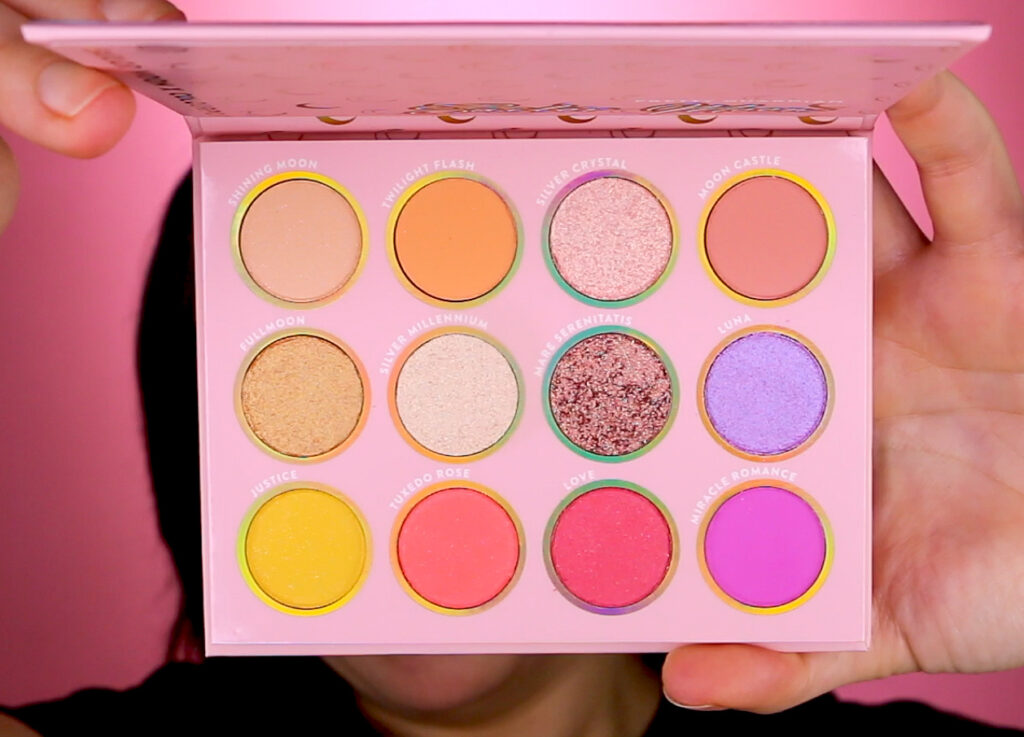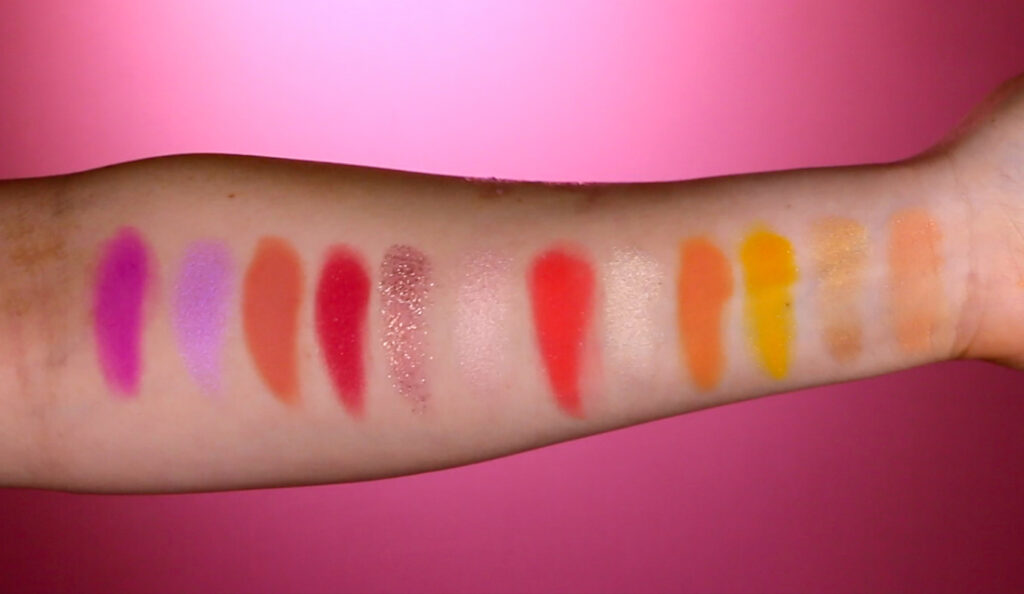 As you can see with your very own eyes, all of the colors in this palette swatched perfectly. I didn't notice any patchiness when swatching and all of the shades had great pigmentation. They also performed beautifully on the eye, as you can see if you watch my tutorial using the Sailor Moon palette below. Here's a closeup of the cut crease I did in the tutorial: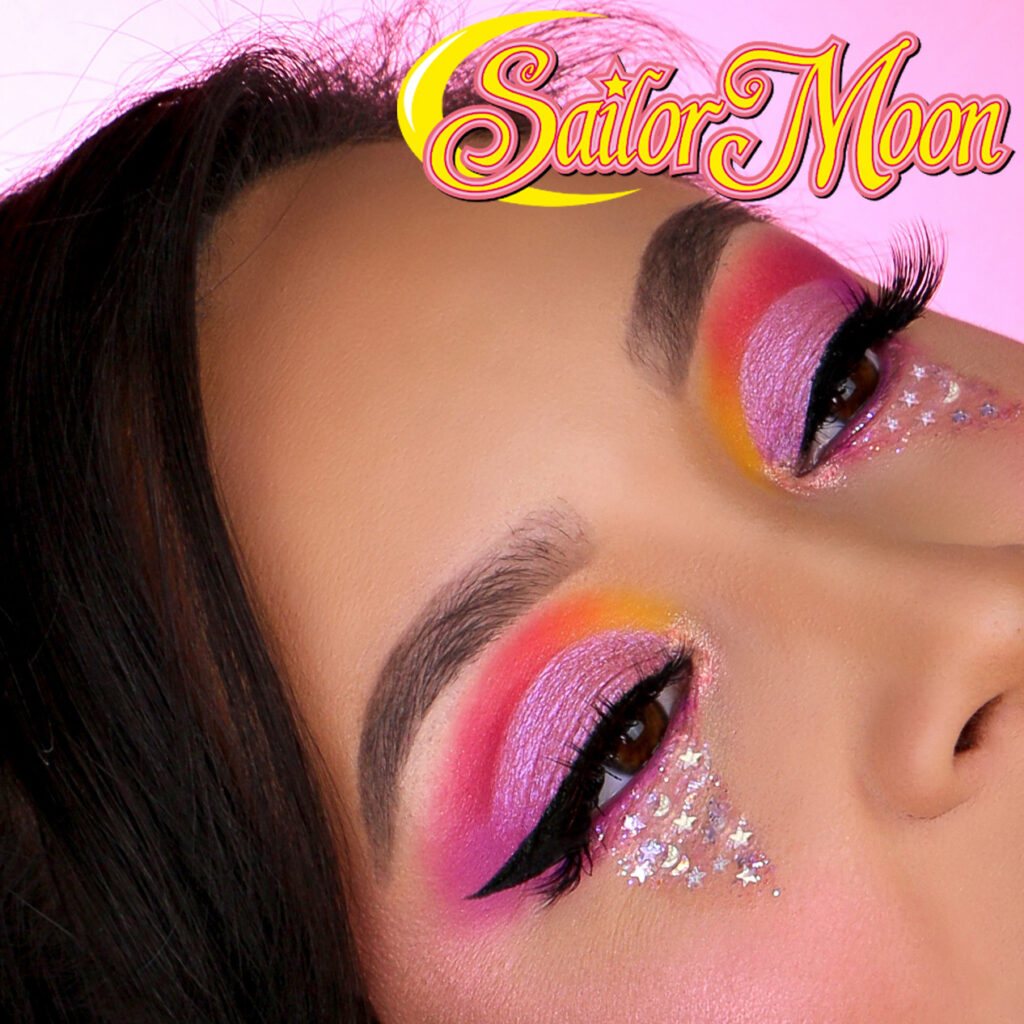 Watch My ColourPop Sailor Moon Tutorial
If you're still reading, HATS OFF TO YOU! Here is what you've all been waiting for: my Sailor Moon tutorial, featuring a half cut crease with winged liner! If you like what you see, I hope you'll do this little lady a favor and like the video and subscribe to my channel!
More ColourPop Sailor Moon Looks
If you're just DYING for another ColourPop Sailor Moon look, you are in luck, dahhhhhling, because I actually did two looks using the ColourPop Sailor Moon collection! You can watch my other tutorial on my Facebook Page! I hope you'll like my page and turn on notifications while you're there; I go live frequently to do full face makeup tutorials!
Here are some pics of my second Sailor Moon makeup look, so you know what you're in for: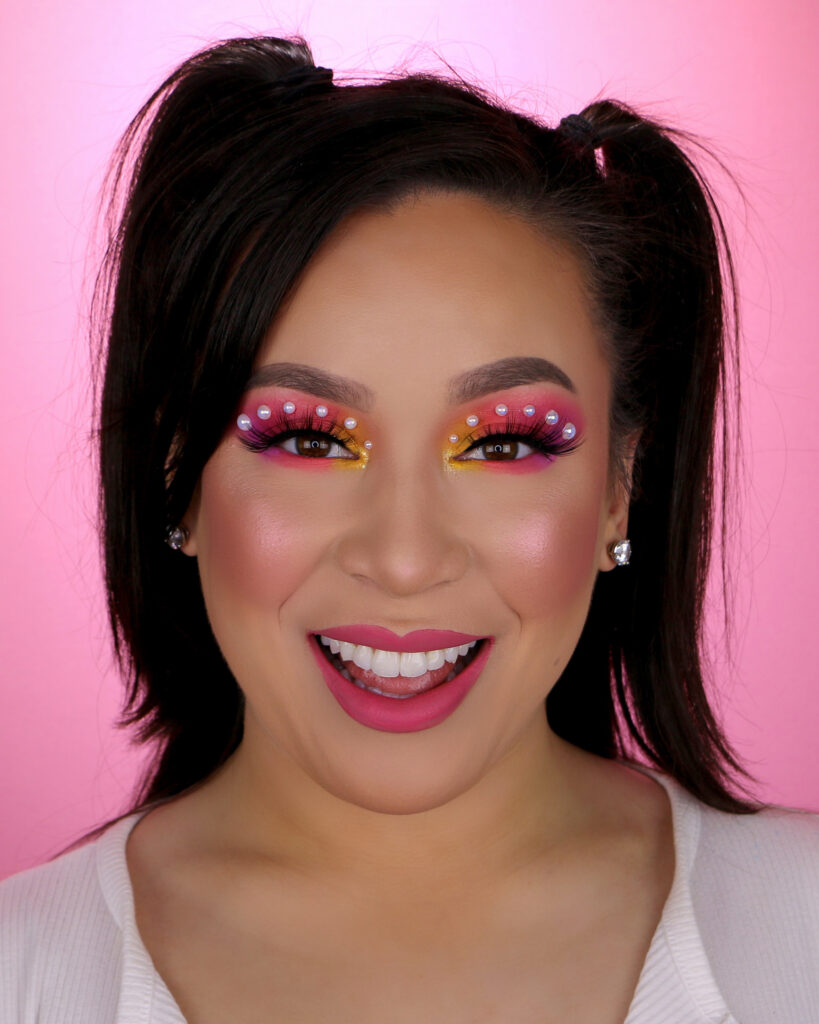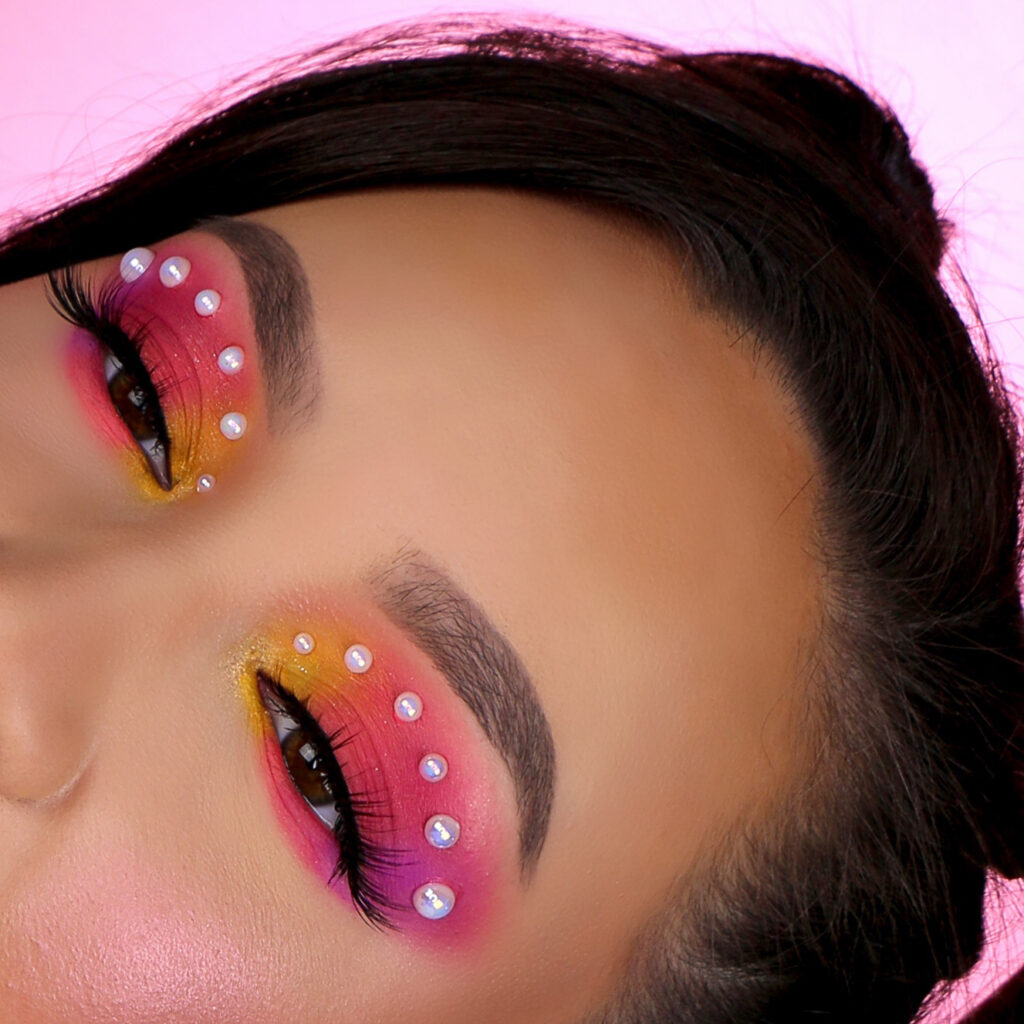 More ColourPop Reviews & Tutorials: