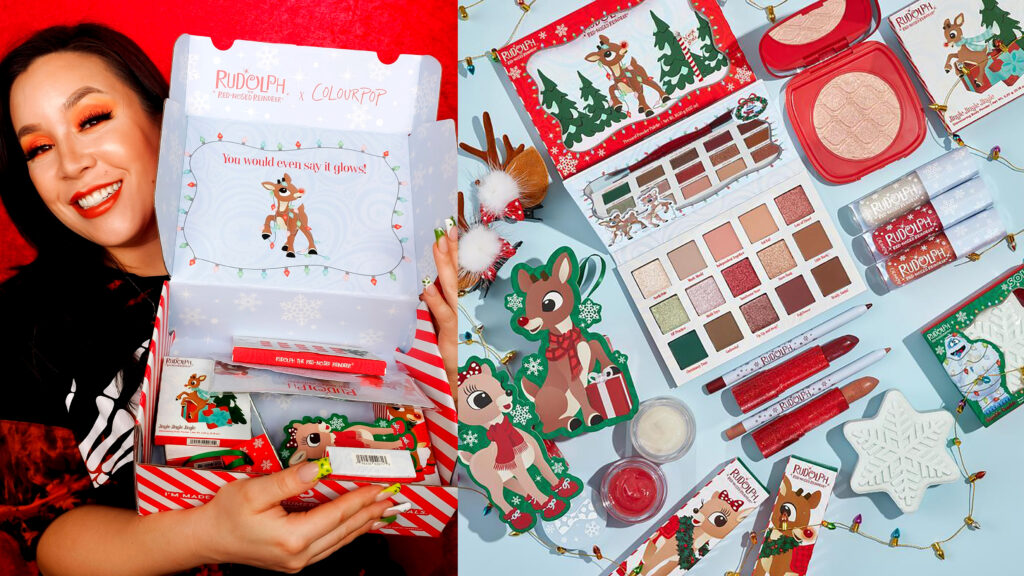 Ho ho ho! Santa came early this year and he brought the ColourPop Rudolph collection along with him to bless our lives. Keep reading to peep this fabulous Christmas makeup from everyone's fave affordable makeup brand!
Follow me on TikTok: @Debra_Jenn
ColourPop's First Christmas Makeup Collection
If you're on the nice list, maybe Santa will bring you ColourPop's first ever palette to feature red and green together. Now, in my opinion, they could've gone a little more on the bold side with the red and greens they included, but I think you'll get a beautiful wearable Christmas makeup look outta this palette. For me personally, I prefer more of a BAM in your face kinda Christmas look, but I'm but a poor, simple clown who loves painting my face in the brightest colors possible 🤡
You can shop the ColourPop Rudolph collection here and remember to use my ColourPop discount code 5DEBRA to save $5 on your eligible purchase of $20+
Jump to my ColourPop Rudolph collection unboxing or my swatches TikTok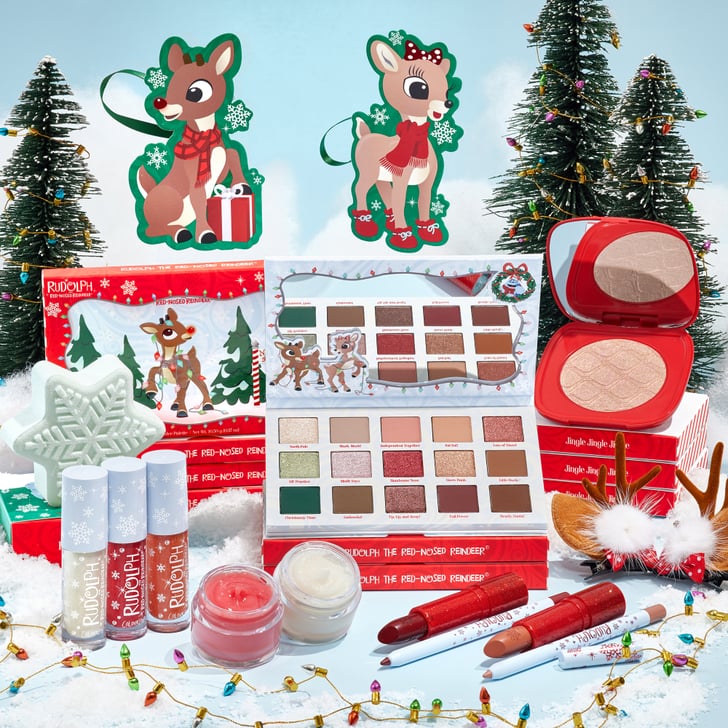 So, What's in the ColourPop Rudolph Makeup Collection?
Funny you should ask, because I was just about to tell ya! Here are all the cutesy pieces in this collezioni — and remember, if you buy through my links, it really helps a poor peasant out! (The poor peasant obviously being me.)
Follow me on Instagram: @debra_jenn
ColourPop Rudolph Palette Swatches
The ColourPop Rudolph palette is def more on the wearable side, so if you're looking for something to do bright, bold Christmas makeup looks with, this won't be your jam. But if you're looking for something to wear to work, church, or a chill Christmas get-together, this should be right up your alley.
Shop my Amazon store for my favorite skincare, costumes, home organization & more!
Watch My ColourPop Rudolph Collection Unboxing
Check out my Moana makeup tutorial below and don't forget to subscribe to my YouTube channel while you're there!
Subscribe to my YouTube channel
See Some Schnazzy ColourPop Rudolph Collection Swatches
Check out my TikTok below to see my swatch the entire Rudolph collection — everything from the palette to the highlighter.
And I swear making TikToks takes more time than you'd think so don't be shy… hit that follow button so I'm not just wasting my time 😉 @Debra_Jenn
Like my Facebook page for live tutorials: Debra Jenn
More Holiday Makeup Looks:
* Some of the links above are affiliate links, which means I may make a small commission if you choose to purchase. If you feel comfortable, purchasing products through these links greatly helps me out as I work really hard to make high quality, fun content for you guys to enjoy.