If sweater weather has you craving crisp fall makeup looks, then look no further, my dudes and dudettes. I've got all the neutral, gold, orange, and vampy looks to put the changing leaves to shame.
Follow me on Instagram: @debra_jenn
Fall Leaves Ain't Got Nothing On These Makeup Looks
It's officially sweater weather! I'm currently living (or should I say LEAVE-ing) in Washington DC, which means we actually see the changing colors of fall leaves! There are more trees than I've ever seen in my life in the DC area, which is a full 180 from the past 9 years of my life in LA, where you had to drive a couple hours to the mountains to see any changing leaves. (There are even more trees on the east coast than in Minnesota, where I grew up, for those of y'all wondering.)
In DC, it went from boiling hot & humid, to utterly frigid seemingly overnight… and boy, what a treat that was (please note the heavy sarcasm in my voice). Anywho, time to bust out the PSLs if that's your thing and turn up the heat for some warm fall makeup looks. I'm not personally a coffee drinker, so I'll stick to my Strawberry Acai coolers, thank you very much.
I'll link all the tutorials for each look + the products I used to create them, so you can recreate them for your own fall makeup slayage! Remember to tag me if you do and I'll share you on my Instagram stories! @debra_jenn
Subscribe to my YouTube channel
1. Yellow Fall Eyeshadow with Graphic Liner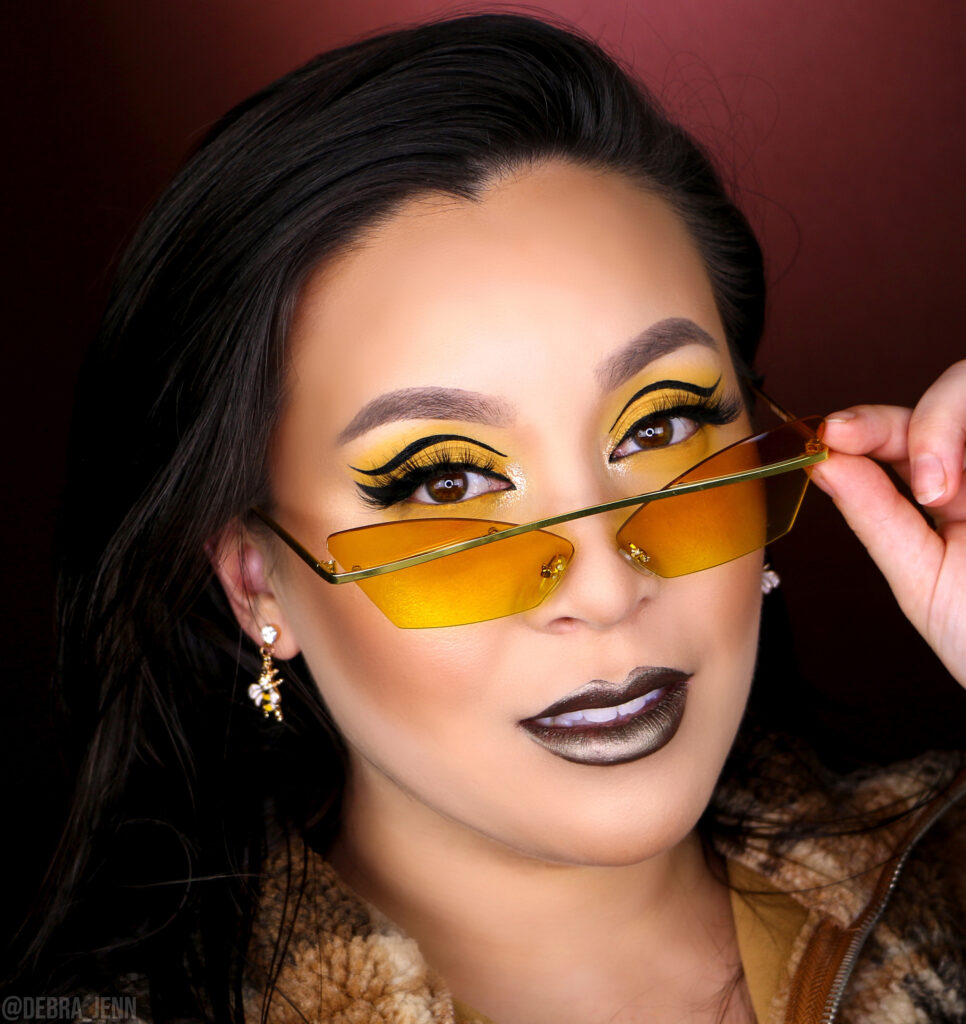 This look reminds me of sunflowers… the best fall flower out there, duh.
Products Used:
See the full list of products I used in this yellow fall eyeshadow look here.
Follow me on TikTok: @Debra_Jenn
2. Orange Smokey Eye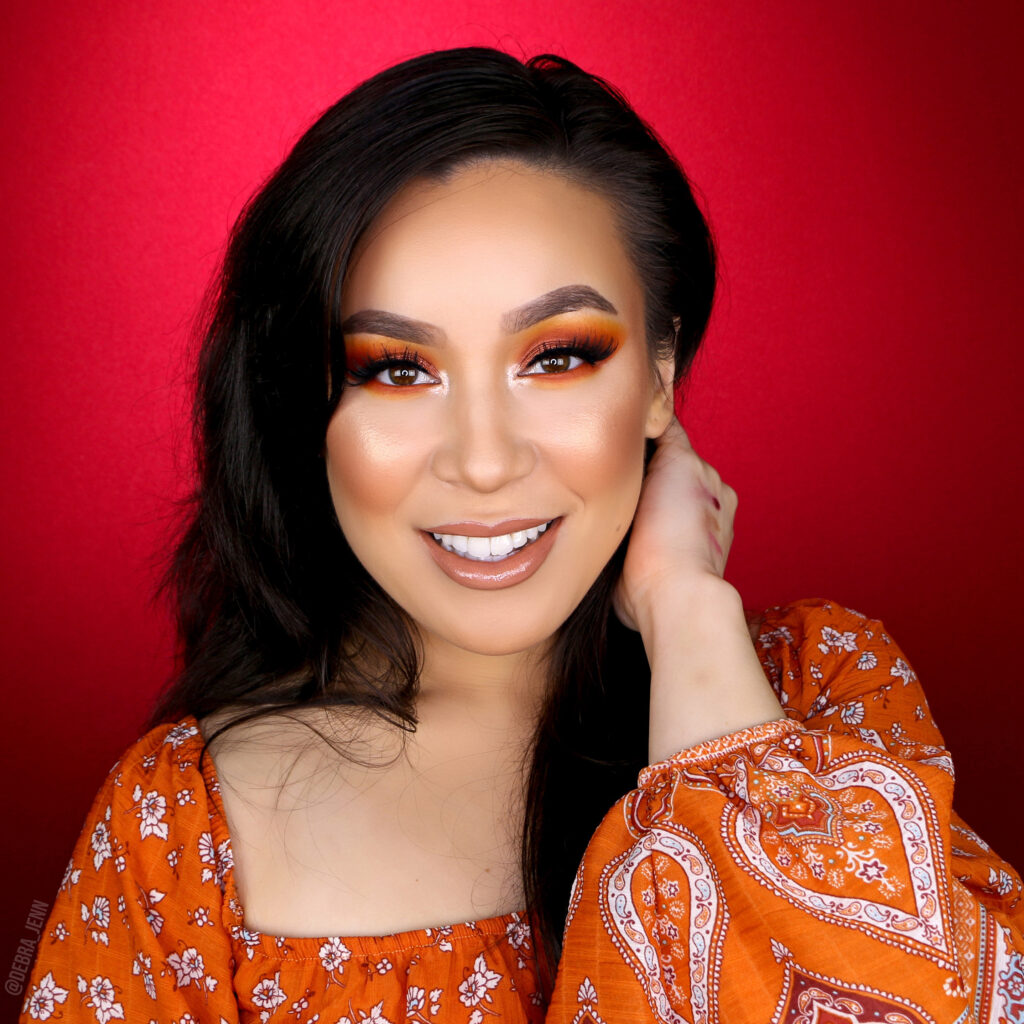 There's nothing I love more than a good smokey eye, and orange eyeshadow really makes brown eyes POP, so you know I'mma be rocking this orange smokey eye as often as possible.
Products Used:
See the full list of products I used in this orange eyeshadow look here.
Watch My Orange Smokey Eyeshadow Tutorial
Shop my Amazon store for my favorite skincare, costumes, home organization & more!
3. Gold Glitter Eyeliner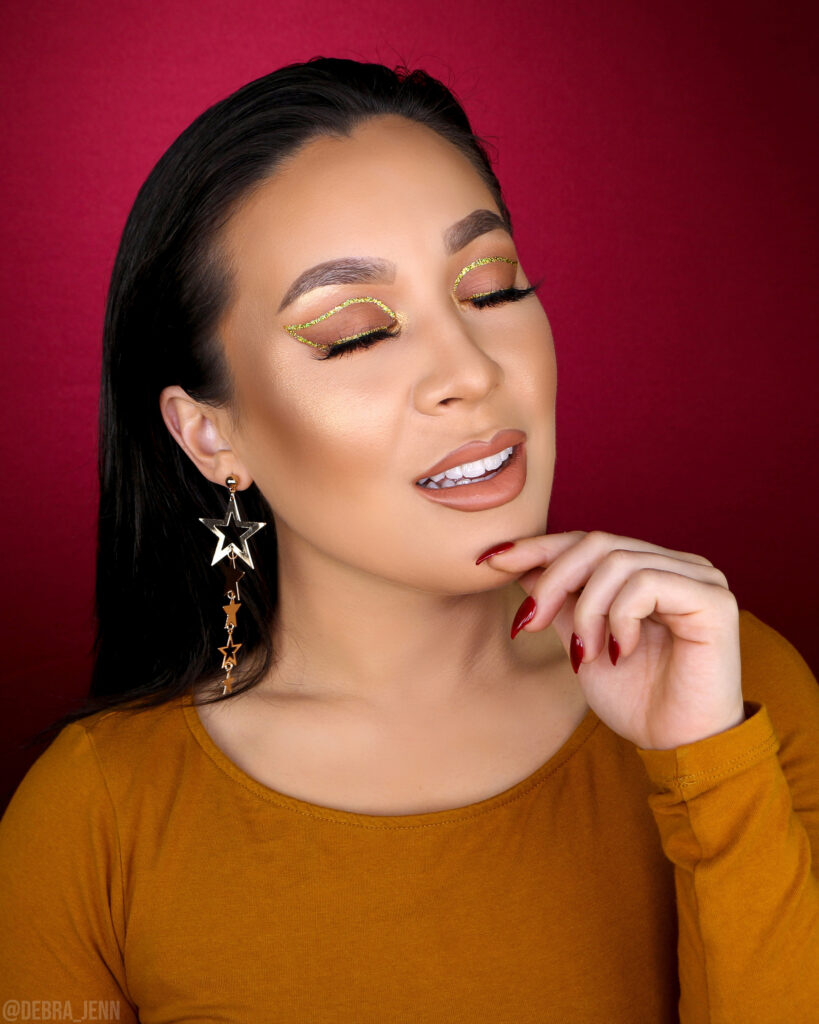 Products Used:
See all the products I used in this gold graphic liner look here.
Watch My Gold Glitter Liner Tutorial
4. Neutral Half Cut Crease with Glitter
Products Used:
See the full list of products I used in this glitter eyeshadow look here.
Like my Facebook page for live tutorials: Debra Jenn
5. Vampy Fall Eyeshadow Look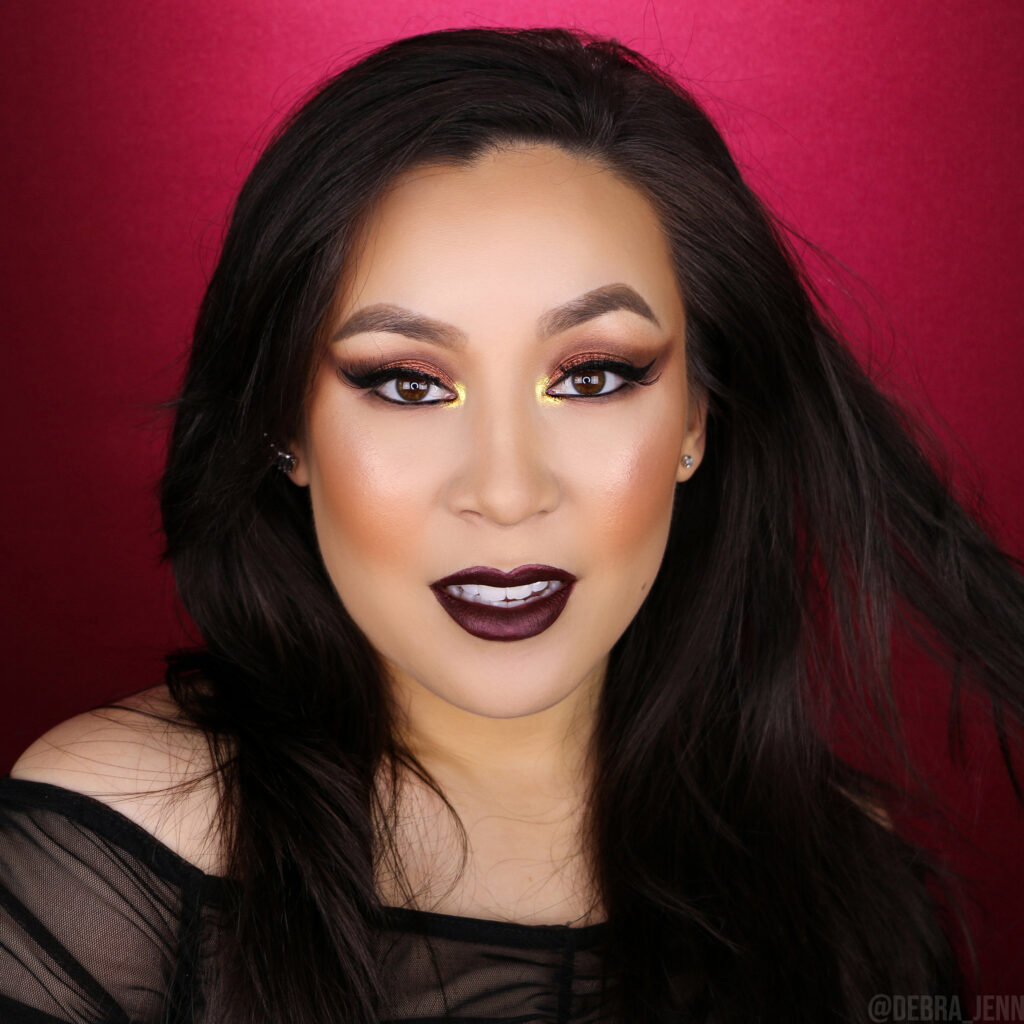 Products Used:
See the full list of products I used for this vampy makeup look here.
Watch My Vampy Fall Makeup Tutorial
6. Purple Smokey Eye
Watch My Purple Smokey Eye Tutorial
7. Olive Green Eyeshadow Look
Watch My Olive Green Eyeshadow Tutorial
8. Fall Bronze Makeup Look
9. Emerald Green Eyeshadow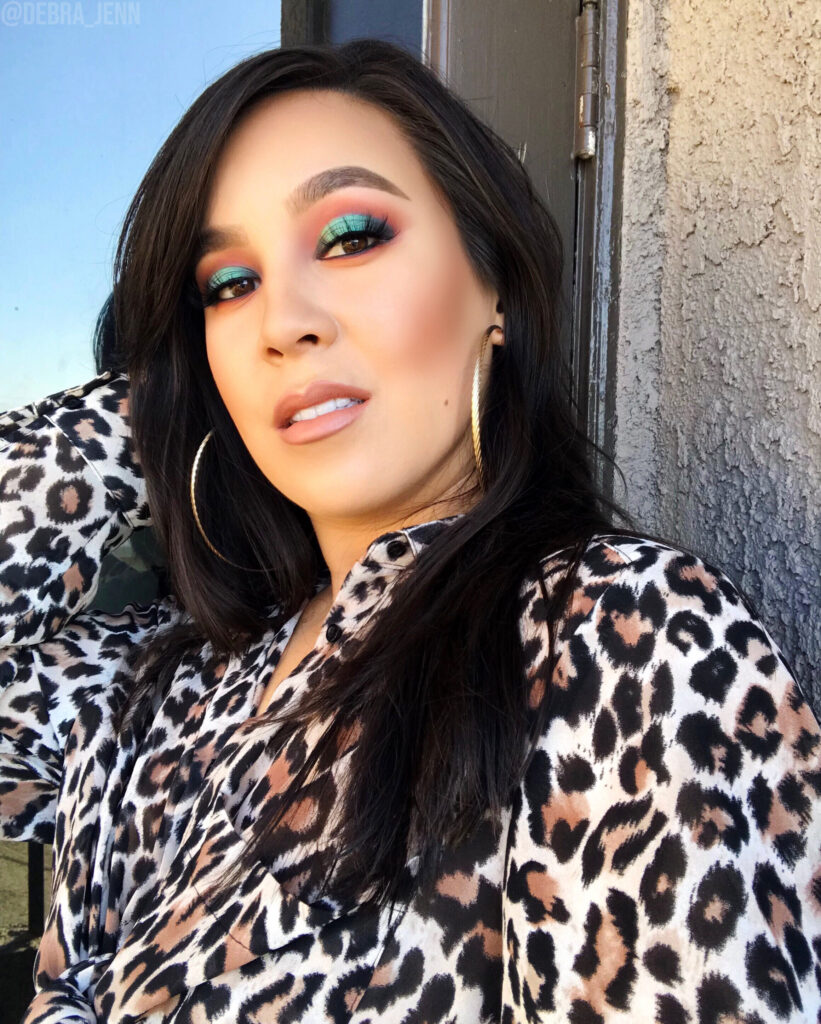 Emerald green and brown eyes go together like ama lama lama ka dinga da dinga dong (any Grease fans out there?). I really need to do more green eyeshadow looks, but I keep forgetting green exists. Whoops!
Products Used:
See full list of products used in this emerald green eyeshadow look here.
10. Bronze Eyeshadow Goals
11. Easy Fall Makeup Look
Watch My Easy Fall Makeup Tutorial
12. Warm Tones with Red Eyeliner
13. Berry Tones Eyeshadow with Purple Eyeliner
Watch My Berry Tones Fall Makeup Tutorial
14. More Berry Good Makeup
15. Gold Glitter Tears
More Wearable Makeup Looks:
Some of the links above are affiliate links, which means I may make a small commission if you choose to purchase. If you feel comfortable, purchasing products through these links greatly helps me out as I work really hard to make high quality, fun content for you guys to enjoy.