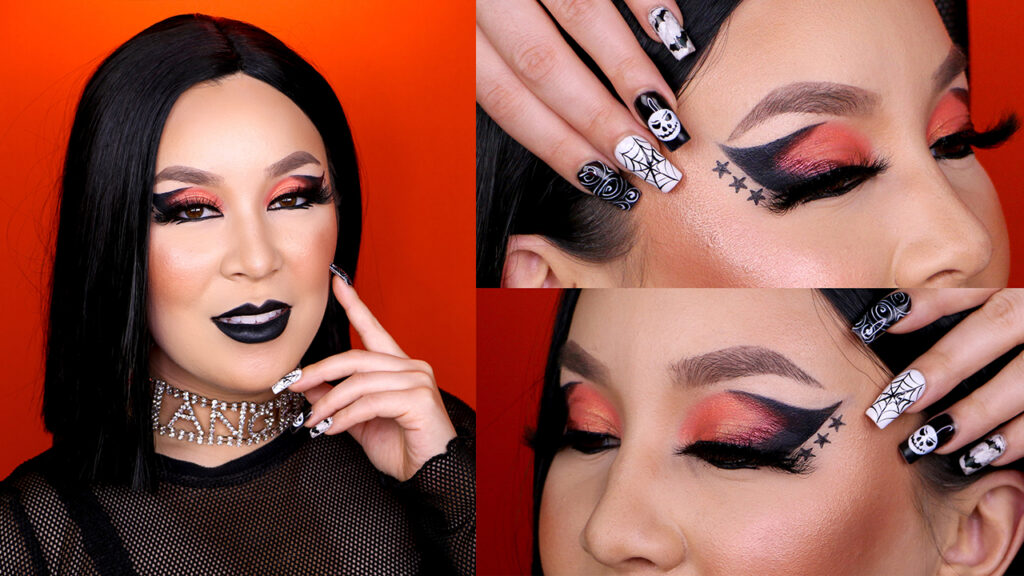 Il Makiage is one of my FAVE makeup brands — they're all about being extra and being a maximalist, and if you know me, you know I'm legit always calling myself a maximalist (my boyfriend would prefer to call me a hoarder, but that's beside the point). So when Il Makiage reached out and asked me to create a look using their products (featuring the Il Makiage After Party Foundation), you know this bad b*tch couldn't say no!
Table of Contents:
Follow me on Instagram: @debra_jenn
Calling All Baddies: This Halloween Eye Makeup Look is for You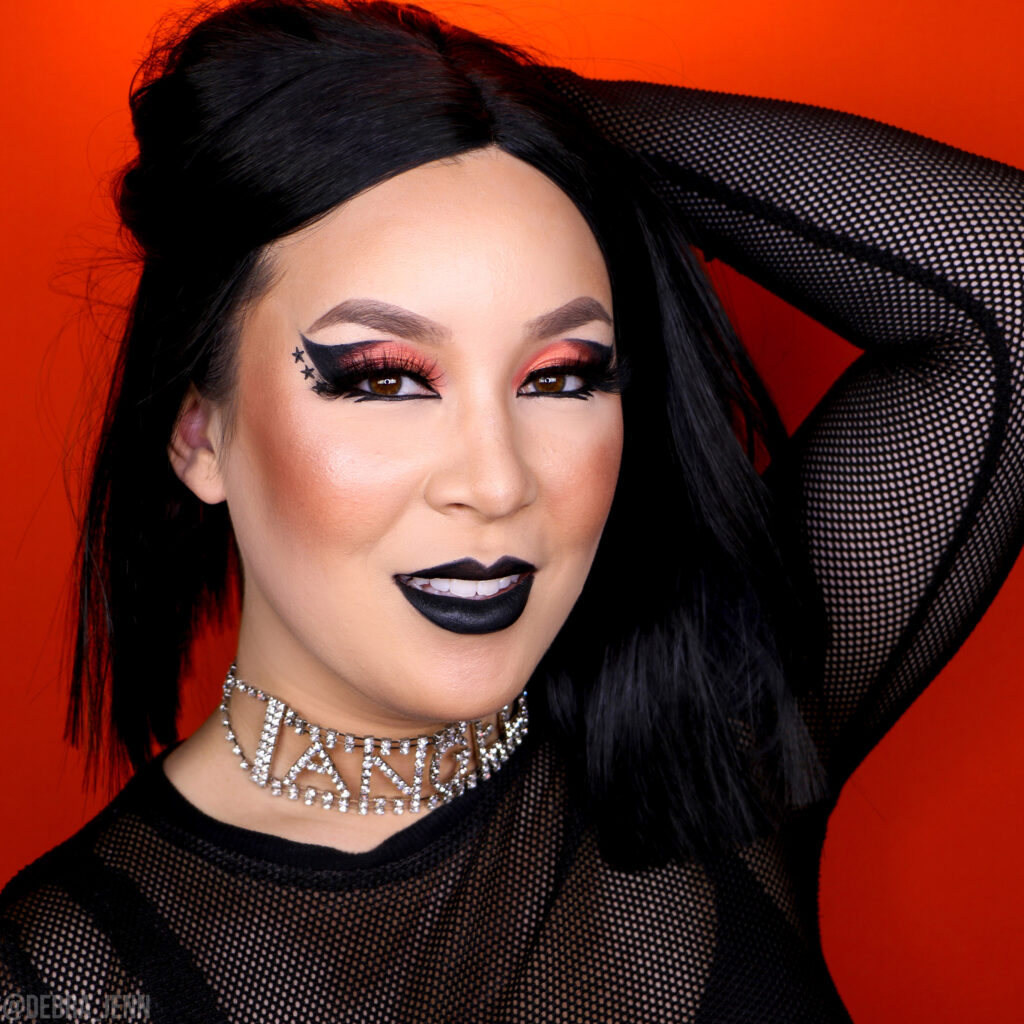 Honestly, combine a dramatic eyeshadow look with black lipstick and it'll turn you into a baddie INSTANTLY. If you're afraid of black lipstick… don't be! In my humble opinny, it's not any scarier than wearing a bright red lipstick, but black packs an even badder punch. And it's especially perfect for Halloween makeup (or any fall makeup if you ask me, but maybe I'm just extra like that). If you REALLY don't want to rock black lipstick, no one is gonna force you… so you could always rock a nude lip with this bold orange smokey eye, but you can't tell me the black lipstick doesn't take it over the top!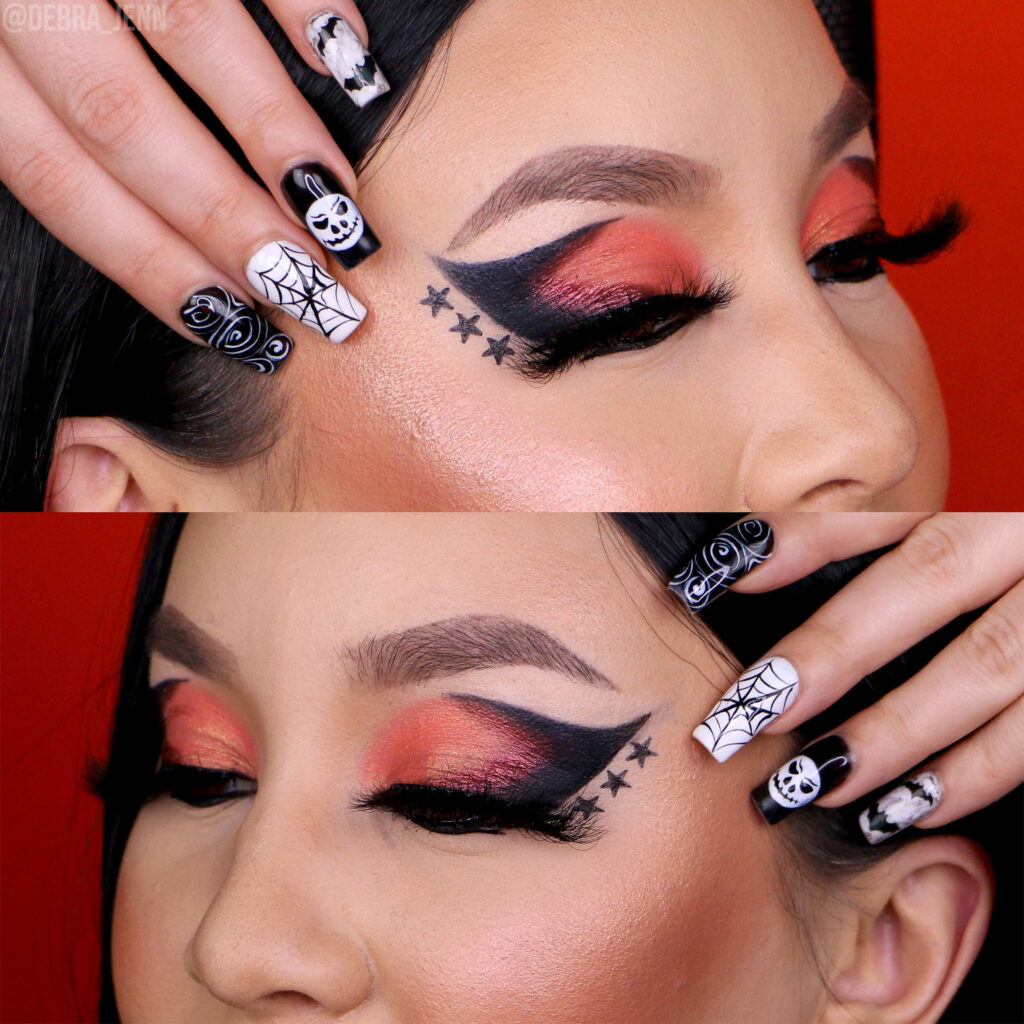 I'll include the tutorial at the very end of this post and link everything I used to create this bad witch makeup look, so you can recreate it if you wanna. (Remember to tag me on IG if you do and I'll repost you to my stories! @Debra_Jenn)
Follow me on TikTok: @Debra_Jenn
What I'm Wearing
Products Used in this Baddie Halloween Makeup Look: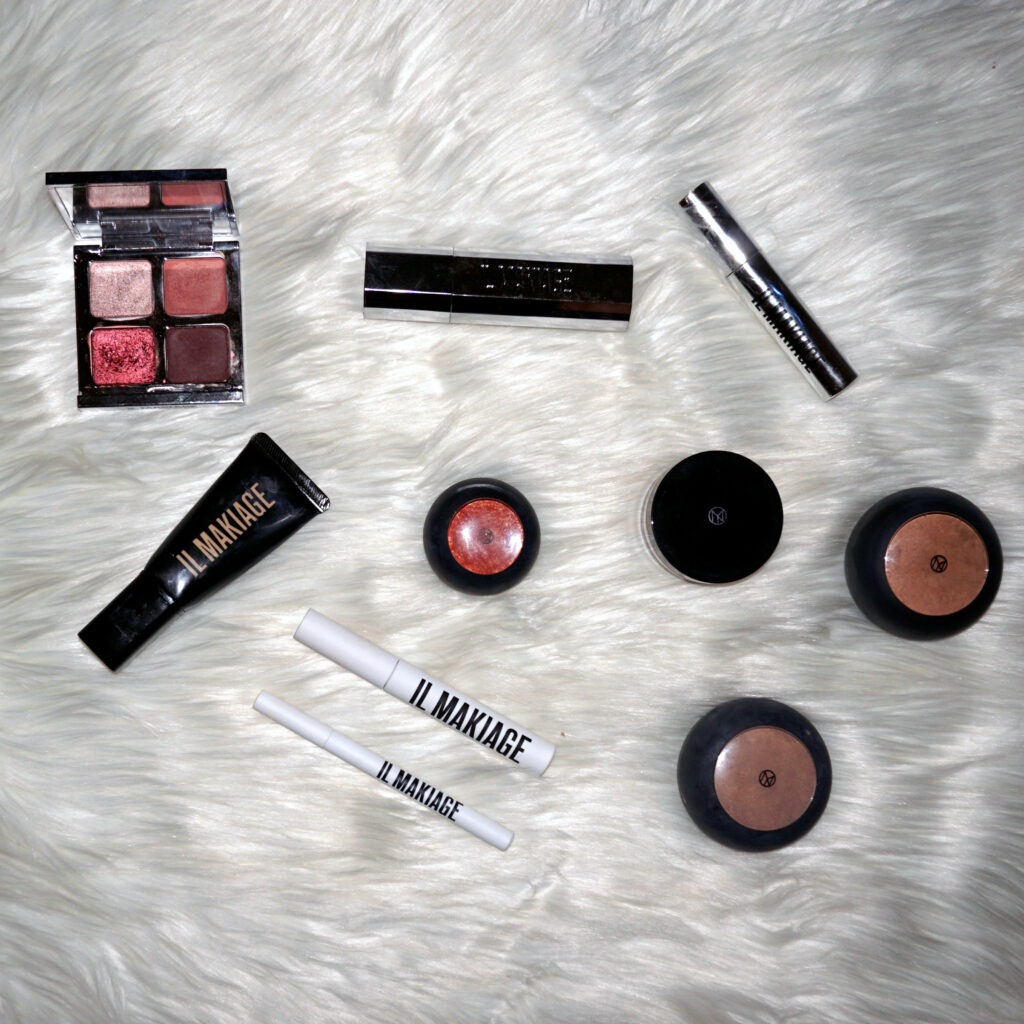 Other Eye Products Used:
Face/Complexion Products Used:
Foundation/Concealer:
Contour, Bronzer, & Blush:
Lipstick:
See full list of products used here
Shop my Amazon store for my favorite skincare, costumes, home organization & more!
You Can't Tell Me This Baddie Makeup Doesn't Slap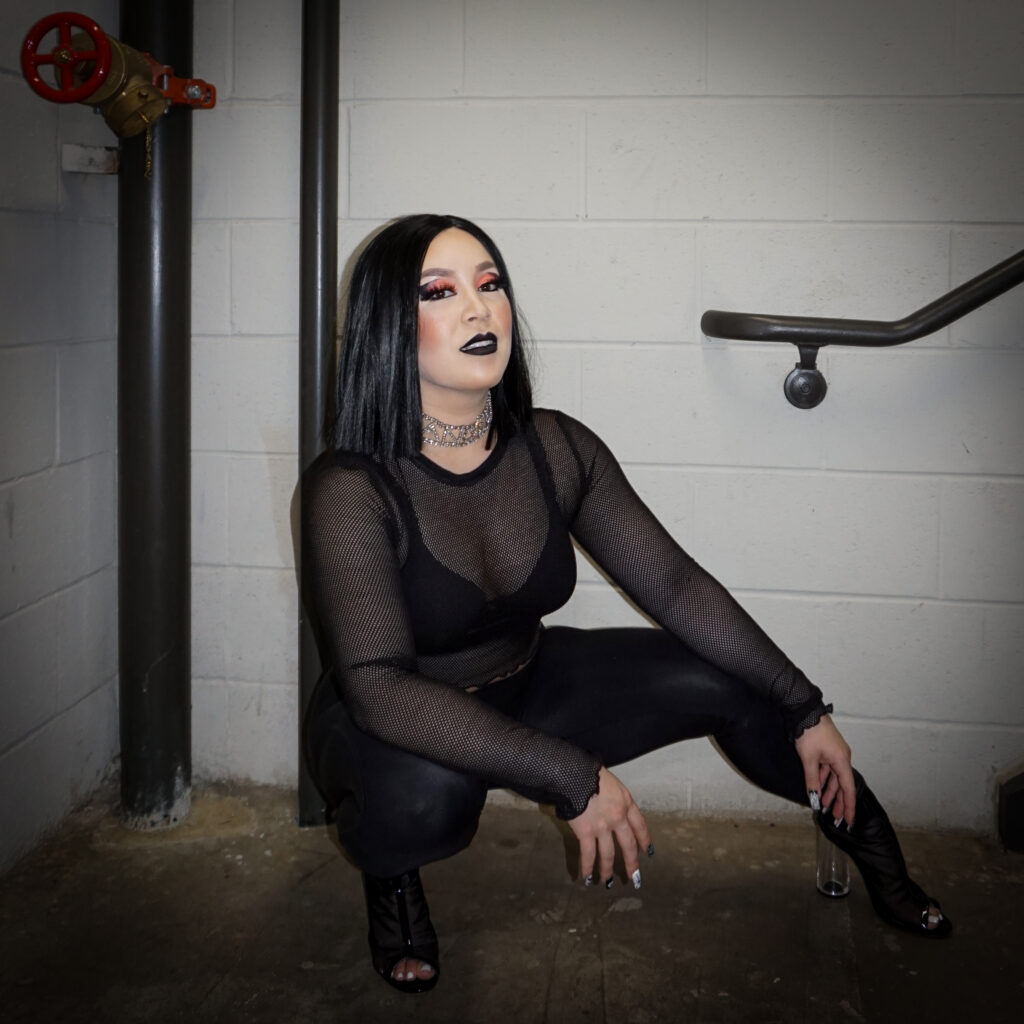 This looks is honestly such a vibe if you don't mind me saying so myself. I've actually done a similar look before using different eyeshadow colors, but I loved it so much, I just had to do it again so I could film the tutorial!
Like my Facebook page for live tutorials: Debra Jenn
Watch My Orange & Black Eyeshadow Tutorial
Check out my Halloween eyeshadow tutorial below and don't forget to subscribe to my YouTube channel while you're there!
Subscribe to my YouTube channel
Watch My Baddie Makeup TikTok
I swear making TikToks takes more time than doing the actual makeup. Ok, maybe I'm being dramatic, but please follow me so I'm not just wasting my time 😝 @Debra_Jenn
More Makeup Tutorial & Reviews:
* Some of the links above are affiliate links, which means I may make a small commission if you choose to purchase. If you feel comfortable, purchasing products through these links greatly helps me out as I work really hard to make high quality, fun content for you guys to enjoy.