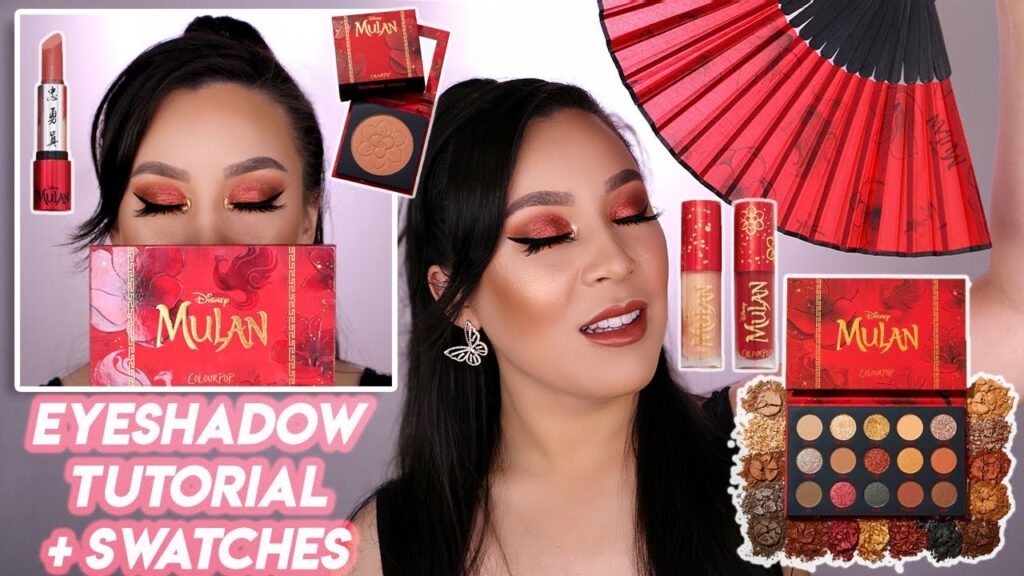 The Mulan Collection might be my favorite ColourPop collab ever! I was so shook when I got the PR collection in the mail, I could hardly contain myself! I mean, the packaging and presentation alone is absolutely breathtaking. Not to mention, Mulan is perhaps my favorite Disney movie (along with Aladdin), and the fact that they included a fan in the PR kit is everything to me, because I am nothing if not a 5-year-old who likes to go around whipping folding fans open and pretending to be fancy 😝
Follow me on Instagram: @debra_jenn
In the PR collection, you get the Mulan eyeshadow palette, 2 blushes in the colors Good Luck Charm (a reddish-bronze with gold reflects) and Matchmaker (a bronze tone), 1 lux lipstick in the color Hua Mulan (a creme nude shade), 1 lux liquid lipstick in the color Strong Chi (a matte red), 1 lux gloss in the color Phoenix (a clear gloss with gold flecks), Jasmine face milk, a gold lip mask, and the most fun part: a fan!
Read More: Is The ColourPop Lunar New Year 2021 Palette The Same As The Mulan Palette?
Here's a shot of the entire ColourPop Mulan PR collection that I received (it sells for $99):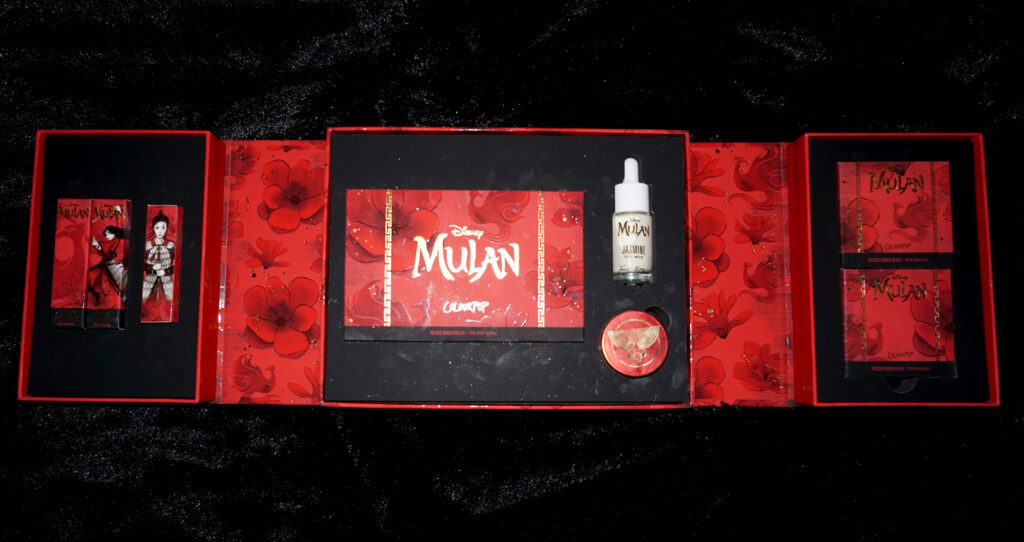 Will The ColourPop Mulan Collection Restock?
The Mulan Collection sold out lightning fast (just like all of ColourPop's collabs seem to), but are they gonna restock OR NAH? My best guess is that they are going to restock, since the collection is still live on their site. I know they take collections down if they're not planning to restock, so I would just keep your little eyes peeled for the restock date; and if I hear anything from my rep at ColourPop, I'll def update this post to let you guys know!
ColourPop Mulan Swatches
The Mulan palette has a really wearable color story, with lots of nude shades and brown tones, with a bit of pizzazz added by the shimmers and bright pressed glitters. The black shade is also buttery as helllll, it's crazy! Personally, I tend to like shimmer shadows more than pressed glitters, since they're easier to apply and stay on the lid better without a primer, but the pressed glitter shades are really pretty too.
All of the shades swatched beautifully, no patchiness or anything off-putting at all, and I was also quite pleased with how they performed on the eyes. You can see more on my thoughts about the performance in my YouTube review of the collection (just keep scrolling for that part).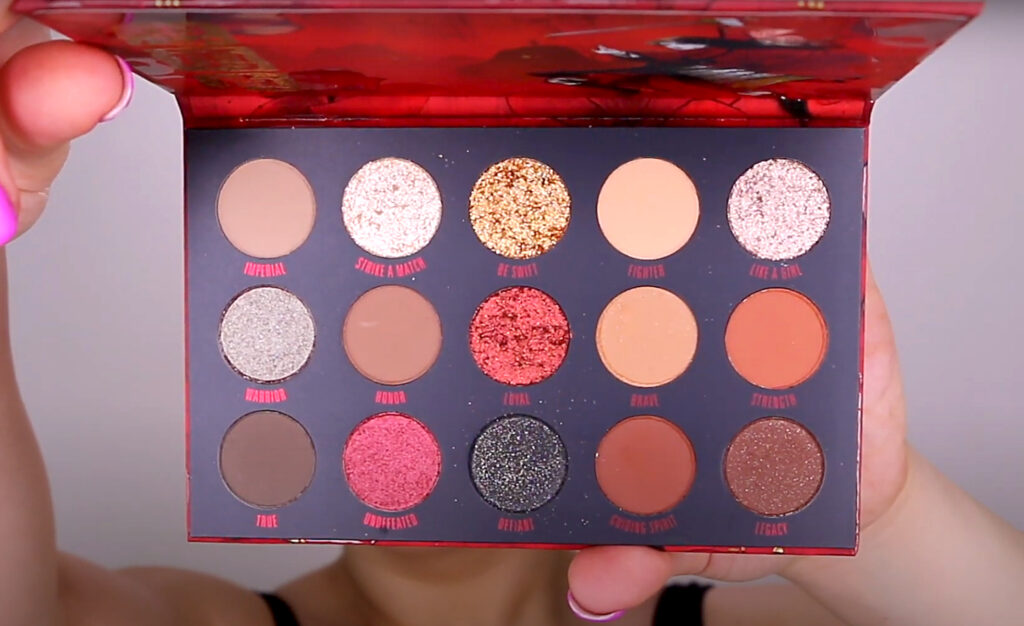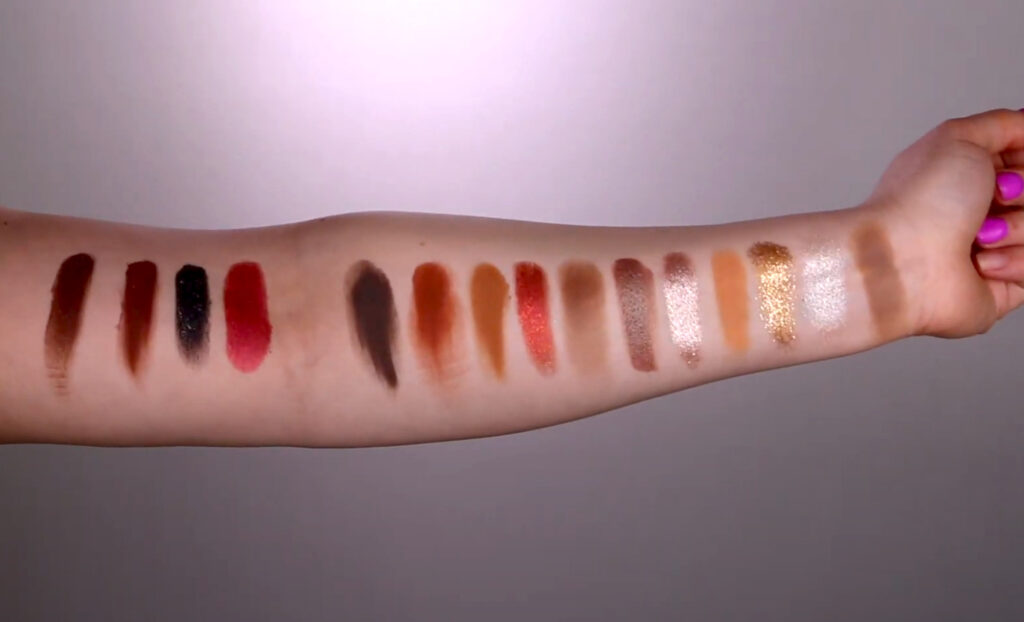 Watch My ColourPop Mulan Tutorial
Here is my YouTube review on the Mulan ColourPop collection, along with a tutorial for this half cut crease I created using the Mulan palette. I'd be so grateful if you hit the like button and subscribe to my channel!
Another ColourPop Mulan Makeup Look
I also attempted to recreate the Mulan half-face makeup that she had in the original animated movie when she wiped half her makeup off, but I'm on the fence about how I did on this one… TBH it looked a lot cooler in my head than how it actually came out, but I spent HOURS trying to do it, so here it is 🤷🏻‍♀️
Read More: 5 Fantastical Alice in Wonderland Makeup Looks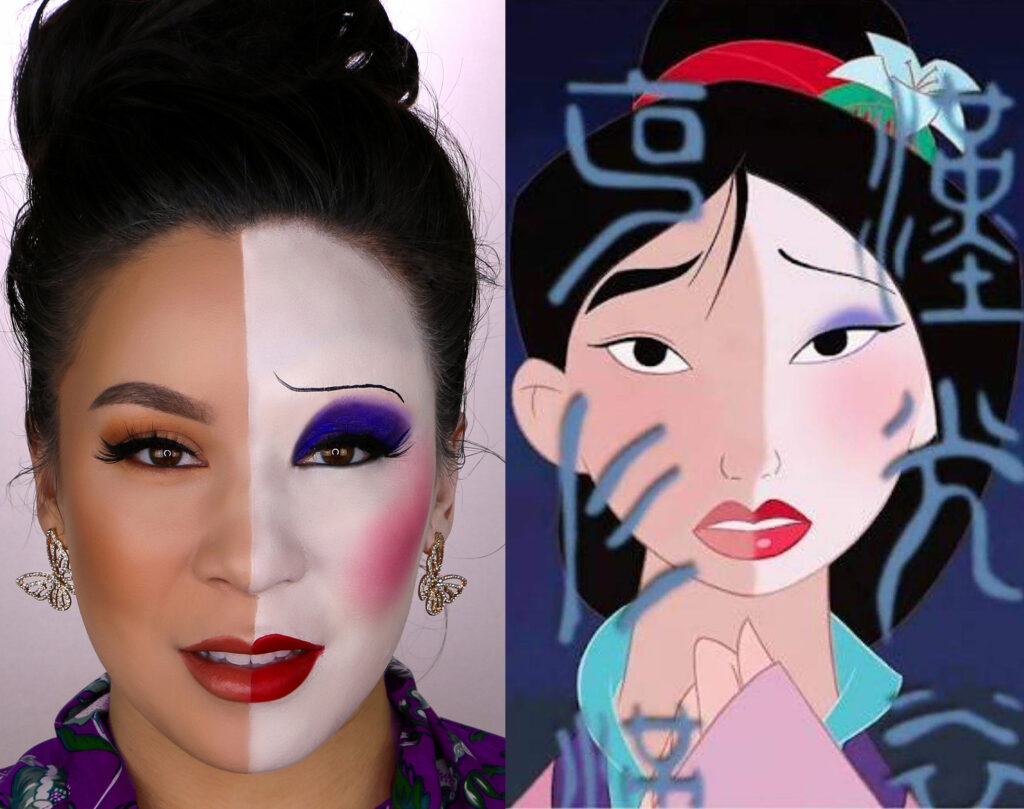 Read More: Easy Halloween Makeup Ideas
More ColourPop Reviews & Tutorials: