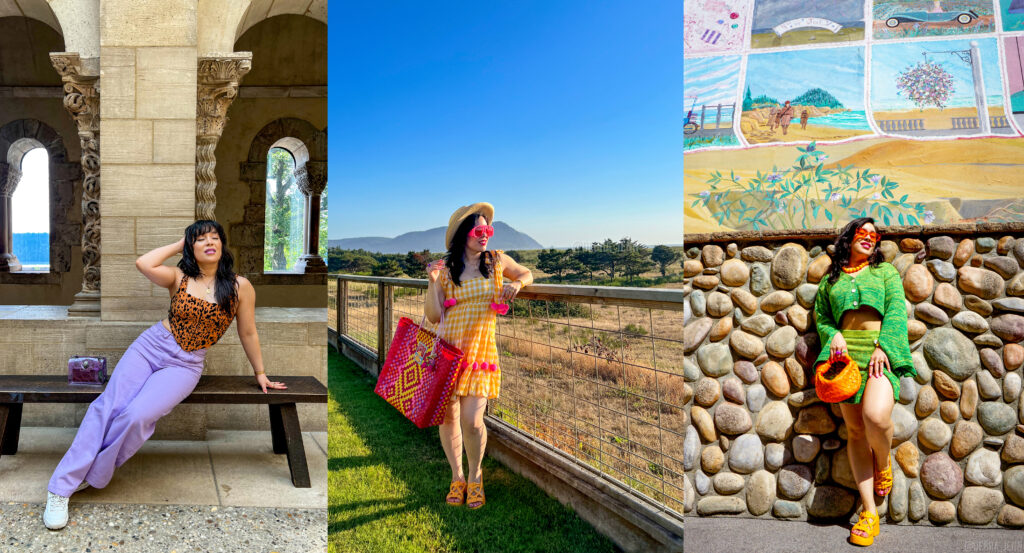 Hey, beach babes and sun-seekers! The temperature is rising, and so is the fashion barometer. If you're ready to elevate your vacation style game with some seriously cute summer outfits, you've landed on the right sandy shores of style inspiration. Whether you're jetting off to a breezy beach paradise or simply sightseeing in the city, we've got the ultimate summer outfit ideas that scream "I'm ready for summer fun!"
Subscribe to my YouTube channel
Jump to the cute summer outfits in this blog:
Follow me on TikTok: @Debra_Jenn
1. Green Sundress: Envy-Inducing Elegance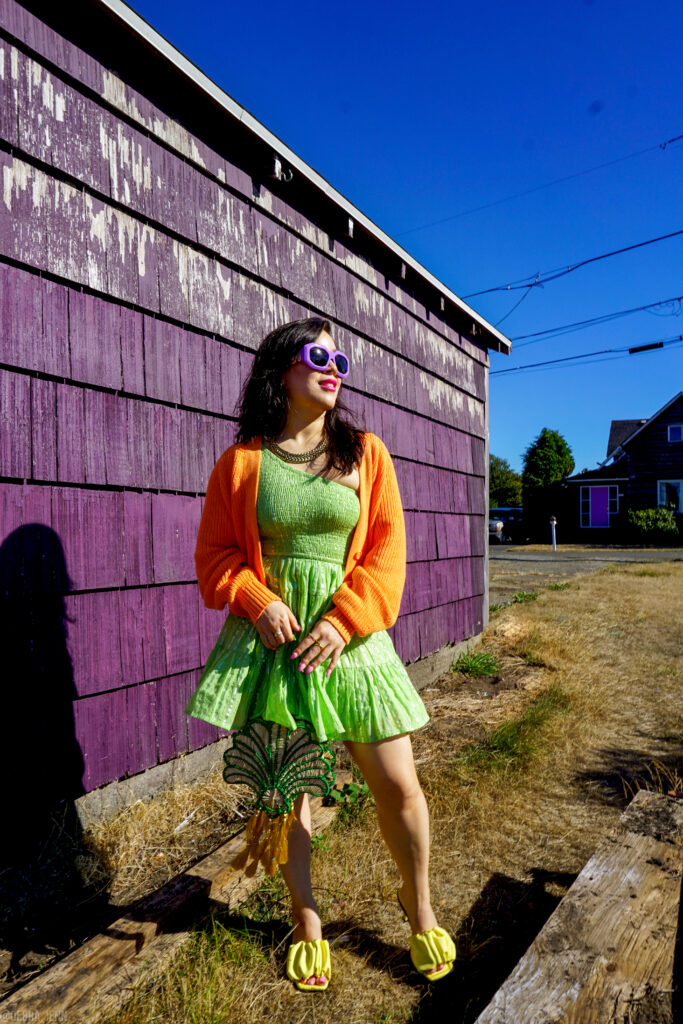 Green isn't just the color of envy; it's also the shade of summer elegance. A green sundress with a funky neckline and a playful hemline will have you feeling like a summer goddess. And with a cute color-contrasting orange sweater, this is perfect for breezy beach weather when the nights get cooler. (Or for my fellow West Coast girlies, where it's always a lil chilly.) Whether you're exploring local markets or lounging on a yacht, this dress is a show-stopper. Pair it with cute yellow sandals and purple sunnies for even more pops of color (because enough is never enough!) and a funky raffia bag for an extra touch of, well.. EXTRA.
What I'm Wearing:
Follow me on Instagram: @debra_jenn
2. Mellow Yellow Sundress: Sunshine in Fabric Form

When it comes to cute summer outfits, a yellow sundress is the embodiment of pure sunshine. This flirty number is a must-pack for your summer vacay. Its flowy silhouette and bright hue make it perfect for beachside strolls or sipping fruity cocktails (or in my case, mocktails) under the palm trees. Slip on some comfy colorful sandals, a straw hat, and oversized sunglasses for the ultimate vacation chic.
What I'm Wearing:
Follow Me On LTK to Shop My Looks
3. Knit Skirt Set: The Modern Mermaid

Who says summer style can't be cozy and chic? Dive into style with a charming green sweater mini skirt set that's reminiscent of a modern mermaid. This two-piece wonder is perfect for those breezy beach evenings when the sun dips below the horizon and a slight chill is in the air. Paired with some color-blocking strappy sandals and funky colorful jewelry, you'll effortlessly rock the perfect summer color palette.
What I'm Wearing:
See More: Shop My Fave Bottega Veneta Dupes
4. Pink Wide Leg Pants with Blue Corset Top: Bold and Beautiful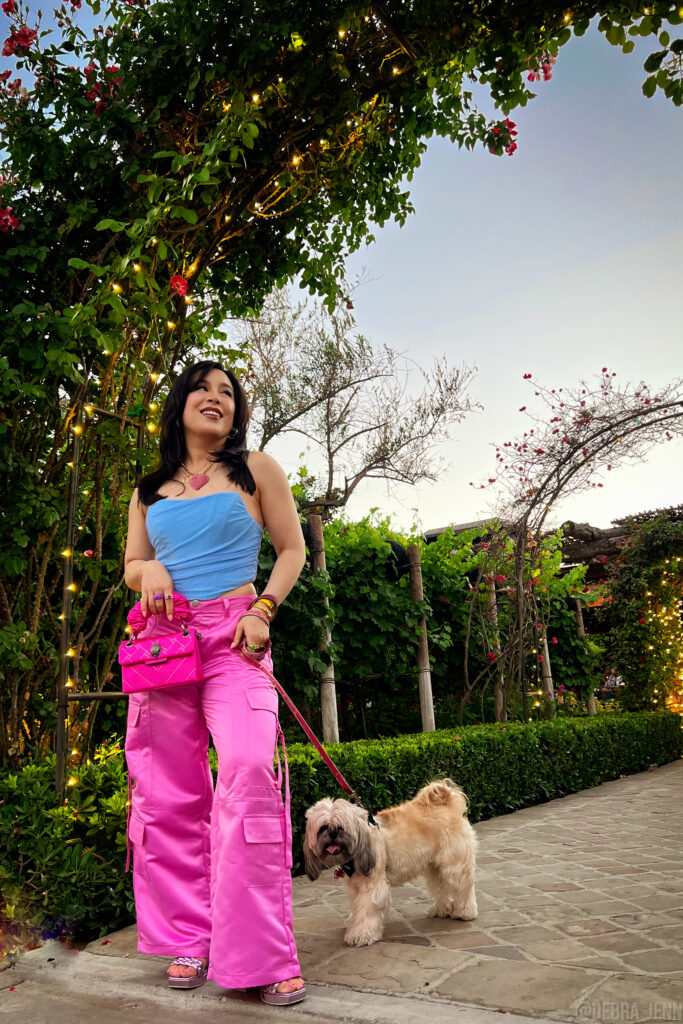 Embrace your inner fashion maverick with a daring pairing of pink satin wide-leg pants and a blue corset top. (I love this top so much, I have it in EVERY color. And the best part is, it's from Amazon, so it's super affordable!) This vibrant combo is perfect for those who like to stand out from the crowd. The wide leg silhouette is comfy but still chic and trendy, while the structured corset adds a touch of glam. Complete the look with statement earrings and metallic sandals.
This is basically my summer uniform: any time I don't know what to wear, I'll just throw on a pair of colorful wide leg pants and my fave Amazon corset top (which is why I have it in so many colors!).
Fun fact: I got my period in these pants and didn't realize it, so I def had a lil whoopsie moment! Lol thank god it was nighttime and hopefully no one noticed. People shouldn't be staring up your coochie crack anyways, amirite? Lmao
What I'm Wearing:
Follow me on Pinterest for more makeup ideas & fashion inspo: @Debra_Jenn
5. Purple Wide Leg Jeans with Leopard Corset Top: Fierce and Fabulous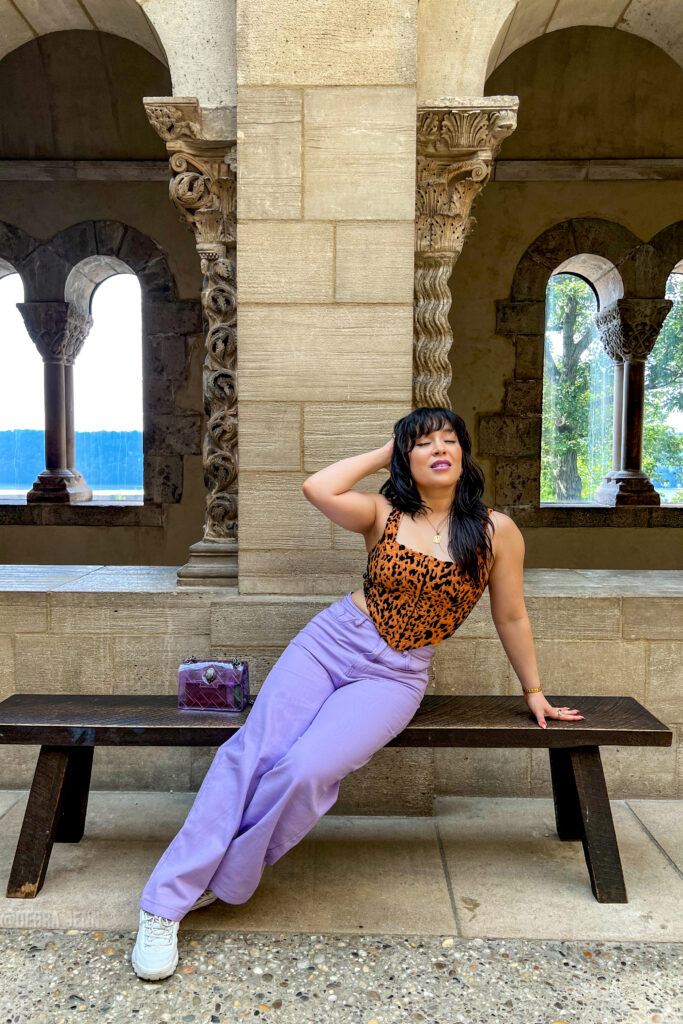 Channel your wild side with a fierce combo of purple wide-leg jeans and a leopard-print corset top. This edgy ensemble is perfect for those who love to mix patterns and textures. The wide-leg jeans are so on-trend (and comfy!), while the leopard corset adds a touch of untamed glamour. Finish the look with chunky sneakers and you're ready to sightsee!
What I'm Wearing:
See More: Affordable Designer Dupes
6. Blue Mini Skirt Set with Yellow Purse: Color Splash Delight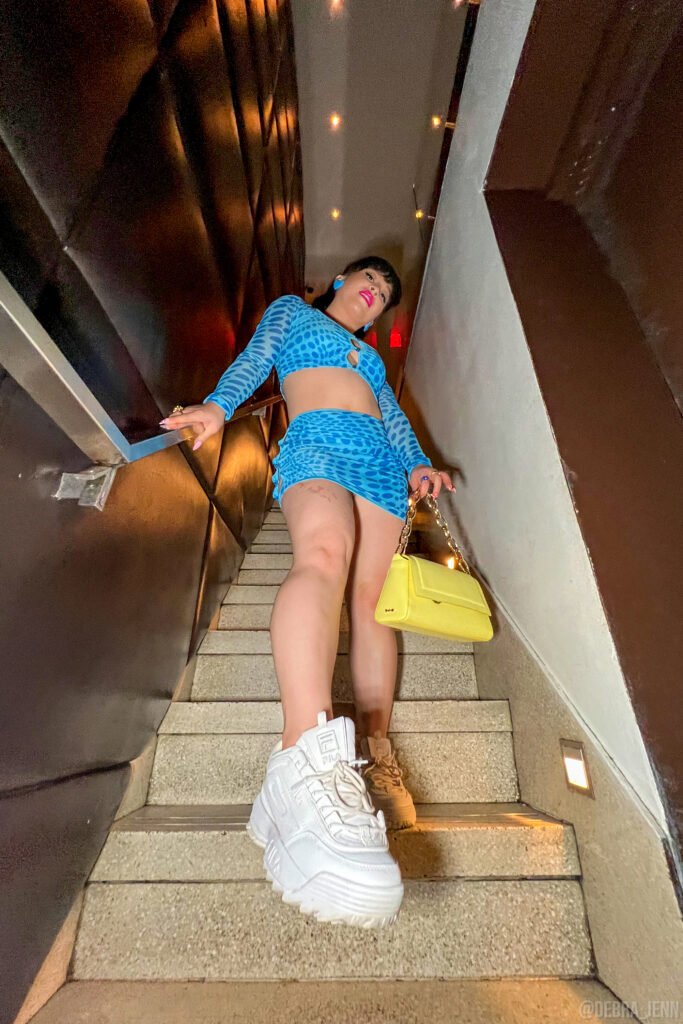 For a fun and flirty vibe, I paired this blue mini skirt set with a bold yellow purse. This outfit is all about embracing your funky side with some color blocking. The mini skirt shows off your figure and the color-contrasting yellow purse creates a visual feast (bon appetit!). Slide into some colorful slides, strappy sandals, or a cute sneaker like I did since I literally walked 20 NYC blocks in this outfit, and you're ready to paint the town in style.
What I'm Wearing:
Shop my Amazon store for my favorite skincare, costumes, home organization & more!
7. Star Mini Skirt with Purple Corset Top: Star Power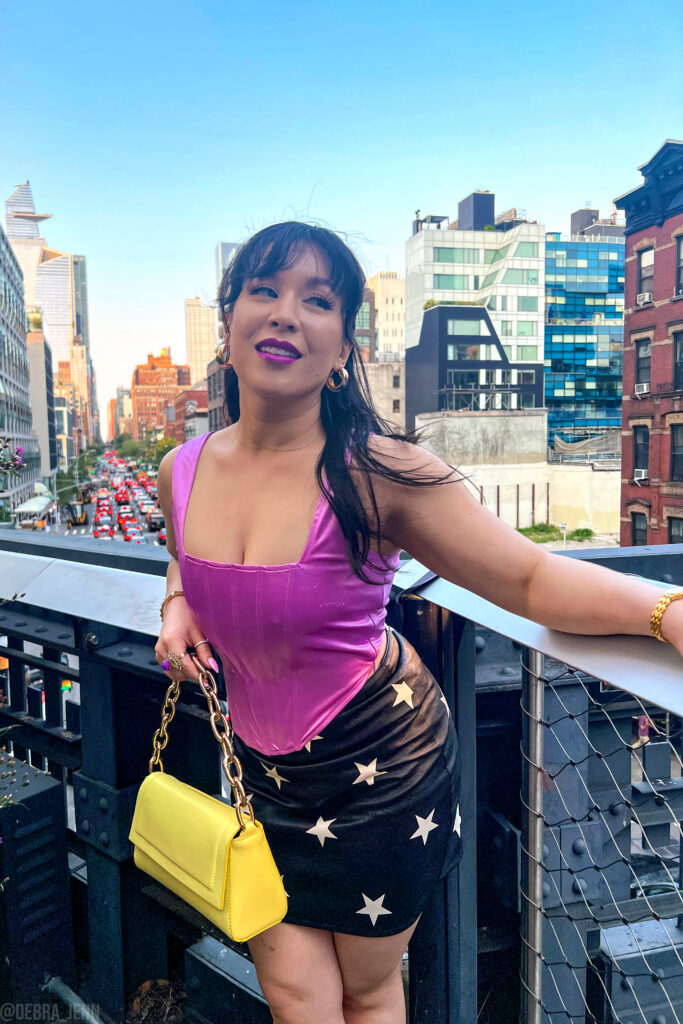 Unleash your inner star power with a playful star-print skirt paired with a purple corset top. This ensemble is like a constellation of style, perfect for a dreamy evening by the water or a summer night out on the town. I wore this cute lil fit while exploring NYC, so I paired it with sneakers for comfort and added a few pops of color with my accessories to really turn up the summer vibes.
What I'm Wearing:
Purple Corset Top from Revolve
Star Skirt from Nasty Gal
Yellow Purse from House of Want
Gold Hoop Earrings from Revolve
Shoes: Fila Disruptors
Like my Facebook page for live tutorials: Debra Jenn
8. Purple Versace Leggings: Glam Purple People Eater

Shop This Cute Summer Outfit:
Purple Versace Leggings from Revolve
Purple Bodysuit from Amazon
Green Sequin Shirt Dress
Hot Pink Clutch from Revolve
Light Pink Mach & Mach Looking Shoe from Amazon
Vintage Chanel Necklace (I bought mine from What Goes Around Comes Around)
Gold Hoop Earrings from Revolve
Emma Pills Ring
Let Your Summer Style Steal the Show
Whether you're planning a beachside escape, soaking up the sun at home, or exploring the city (my personal fave) these cute summer outfit ideas will have you feeling fabulous and vacation-ready. Remember, it's not just about the clothes – it's about the confidence and the memories you make while rocking those summer styles (aka the friends we made along the way lolz). Here's to a sun-soaked, stylish adventure!
And when it comes to summer outfit inspo, Pinterest is your best friend, so make sure to pin my looks and follow me on Pinterest for all my style pics, OOTDs, and outfit inspo!
More Fashion & Style Inspo:
Some of the links above are affiliate links, which means I may make a small commission if you choose to purchase. If you feel comfortable, purchasing products through these links greatly helps me out as I work really hard to make high quality, fun content for you guys to enjoy.