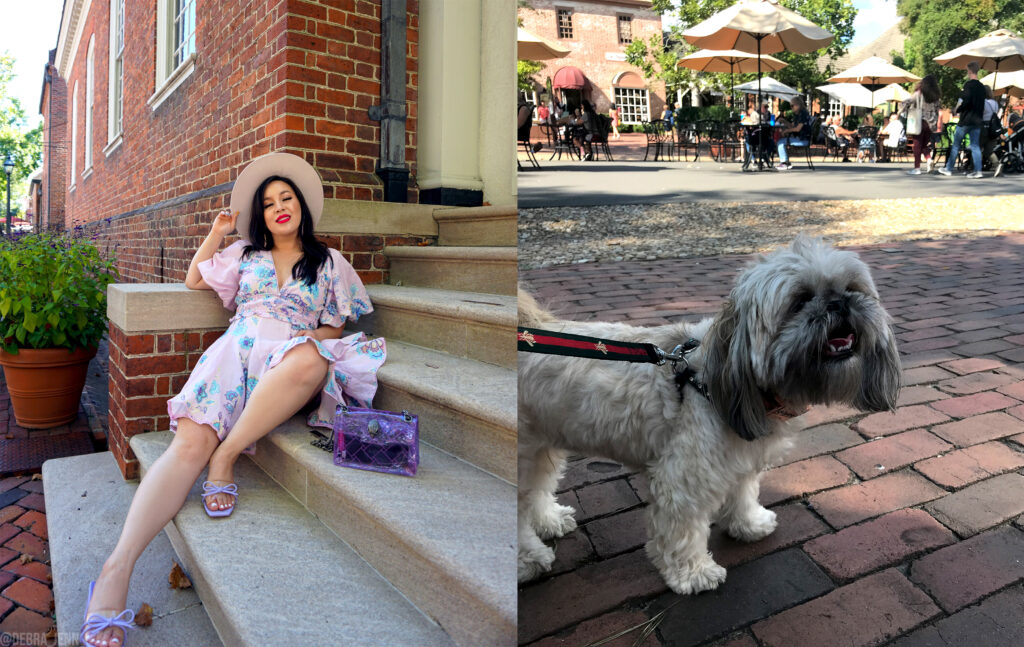 Summer may be ending, but it's not dead yet! Now that we live in Washington DC, my boyfriend, Eric, and I decided to take Gizmo to Colonial Williamsburg last weekend for Labor Day, and BOY was it hot out (we're talking 90 degrees + so much humidity… which is good for your skin so I try to count it a blessing, BUT STILL ?). Anywhozies, Gizmo had the time of his life, Eric got some nice wine and cheese, and I got some outfit pics! So we all won ?
Follow me on TikTok: @Debra_Jenn
Umm, This is Officially the BEST Summer Dress
I miss taking outfit pics, but if I'm being honest, I haven't felt great about the way I look lately and was honestly nervous I was gonna hate every shot… but my boyfriend deserves a major shoutout, because he agreed to be my photographer and didn't even complain once in the 90 degree heat! (And lemme tell you, he HATES being outside when it's hot, so that's really saying something ?) He did such a good job and even pointed out spots he thought looked like they'd be good for pics, so I think he's officially hired! (Whether he likes it or not lmao ?)
Also, shoutout to this dress for being super flattering and making me feel good about myself. I got more compliments on this outfit while we were out than I could count! A blessing, indeed ? I'm calling it a summer dress, but tbh I would wear this dress any time of year… although, after living in LA for the past 9 years, it's been a long time since I lived anywhere with a true winter, so I may change my mind once winter hits DC ?
I'll link everything I'm wearing below so you can grab the same items, if you love 'em as much as I do!
Follow me on Instagram: @debra_jenn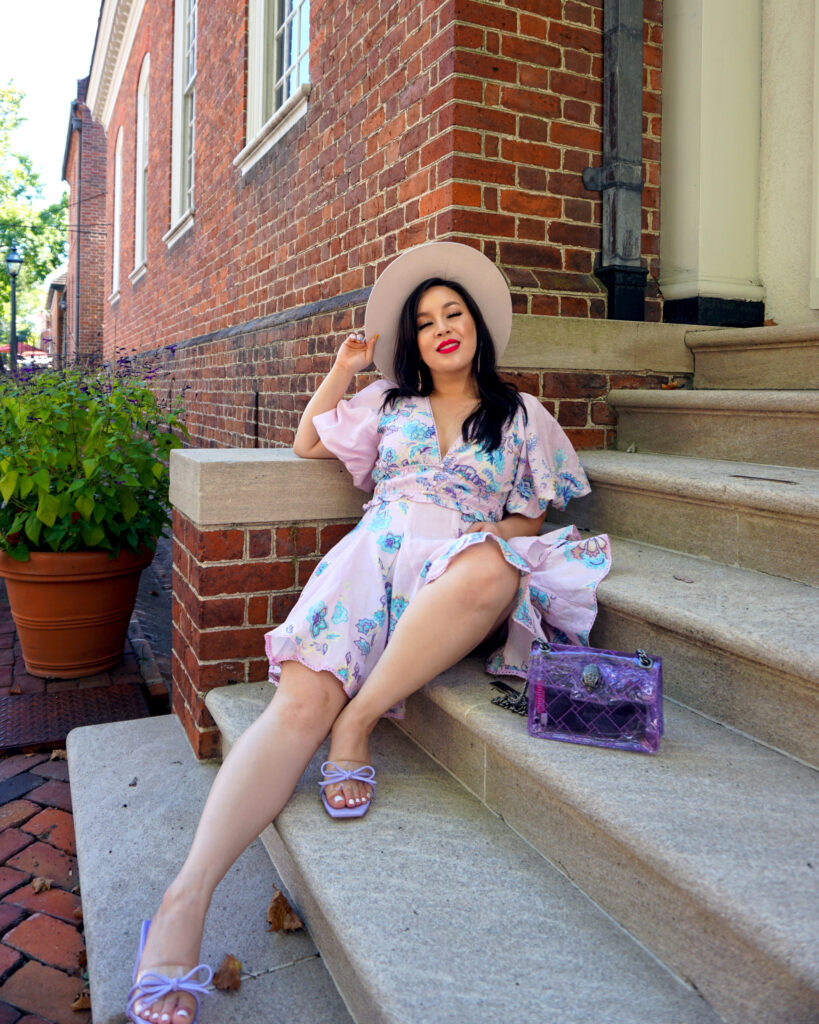 Purple and pink are my fave colors, and I love a sleeve that hides my arms, because, well… I hate my arms (I know I should love myself, but just being honest lol I've never liked my arms no matter how thin/fit I've been ??‍♀️). ANYWHO, this dress hides my arms without being hot or having long sleeves, which would be absurd in 90 degree heat, so it's safe to say this dress is now my #1 pick for best summer dress!
What I'm Wearing:
Shop My Outfit:
Shop my Amazon store for my favorite skincare, costumes, home organization & more!
A Little More Commotion for This Dress, Puh-leeeease
A few more pics of this dress, just 'cause I like it so much, and to show off Eric's photography skillz!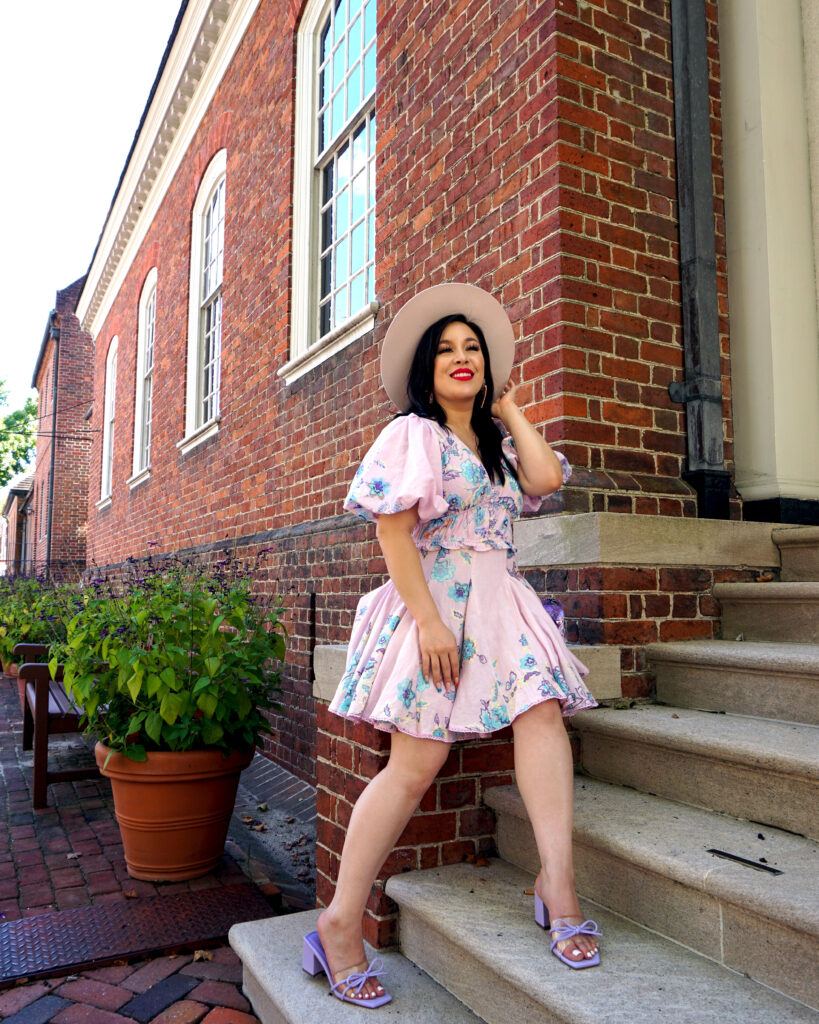 Like my Facebook page for live tutorials: Debra Jenn
And NOW for the Best Part: Pics of Gizmo ?
Ugh, isn't he just the best? If you're as much of a fan of him as I am, you can follow him on Instagram: @GizmoTheFluffyBear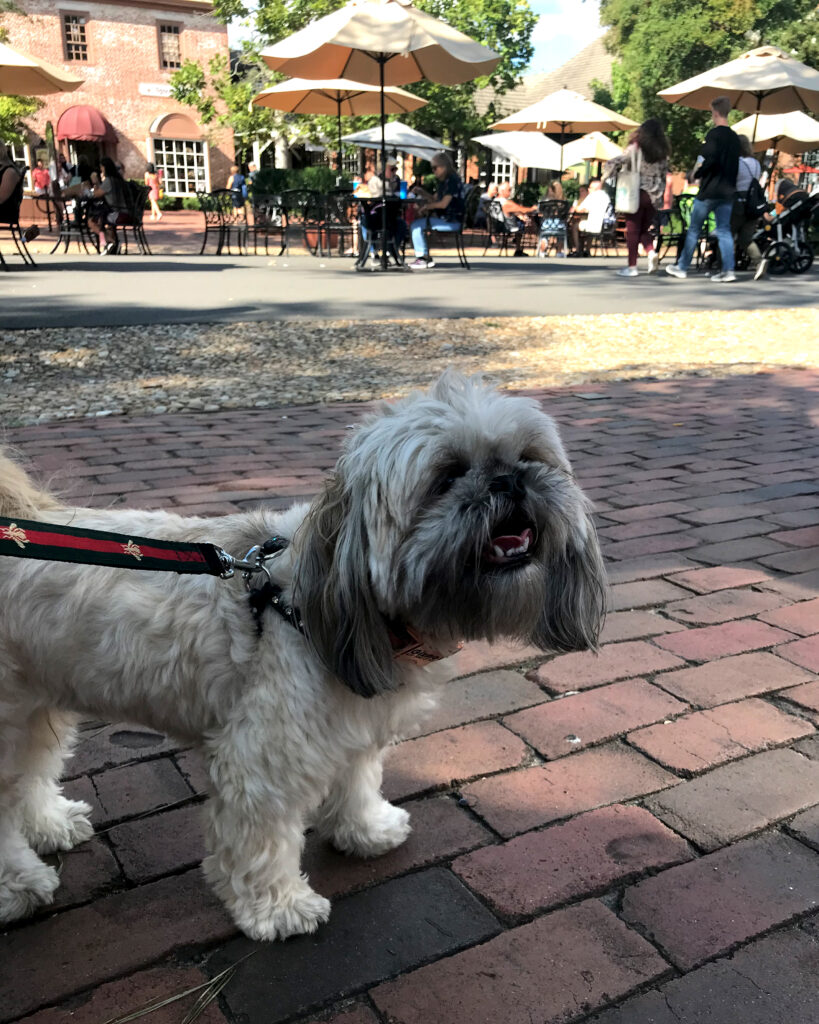 Watch My Pink Eyeshadow Tutorial
This pink cut crease would look so good paired with the dress I wore to Colonial Williamsburg! Check out my tutorial below and don't forget to subscribe to my YouTube channel while you're there!
Subscribe to my YouTube channel
More Outfit Inspo:
* Some of the links above are affiliate links, which means I may make a small commission if you choose to purchase. If you feel comfortable, purchasing products through these links greatly helps me out as I work really hard to make high quality, fun content for you guys to enjoy.