If you've been keeping your eyes on fashion blogs, you might've seen these stunning Mach & Mach bow heels floating about… I know I have. But if you're like me, you also don't feel comfortable dropping a fat grand on a single pair of shoes. Mama needs to save that coin for a home down payment, thank you very much. Luckily, I've found some dupes for the classic Mach & Mach style that are way more reasonable. I mean, c'mon, how many times are you gonna wear a thousand dollar pair of shoes anyways? Imo it's only worth it if you're gonna wear the s#!t outta them.
Follow me on TikTok: @Debra_Jenn
So I'd personally *consider* buying an expensive pair of shoes if they were a black boot or something I thought I'd get a lot of use out of. Like a pair of jeweled Gucci boots that I'm SURE I'd wear constantly. But even then… let's face it, I'm prob not gonna pull the trigger on them because, again, I'm tryna buy a house before I hit middle age and we all know how the housing market has been these days. (Not great.)
Mach & Mach Double Bow Heels
Anywho, back to the bow tie heels, I showed my boyfriend the picture of the expensive shoes and the dupe side by side (without any prices shown), and asked him which shoes he thought were the nicer pair, and he picked the cheaper pair as the ones he thought were the expensive ones! So if you needed one more reason to save money and buy the cheaper version… there you have it.
I'll link everything below so you can grab the same items, if you love 'em as much as I do!
Follow me on Instagram: @debra_jenn
Snag This Affordable Mach & Mach Dupe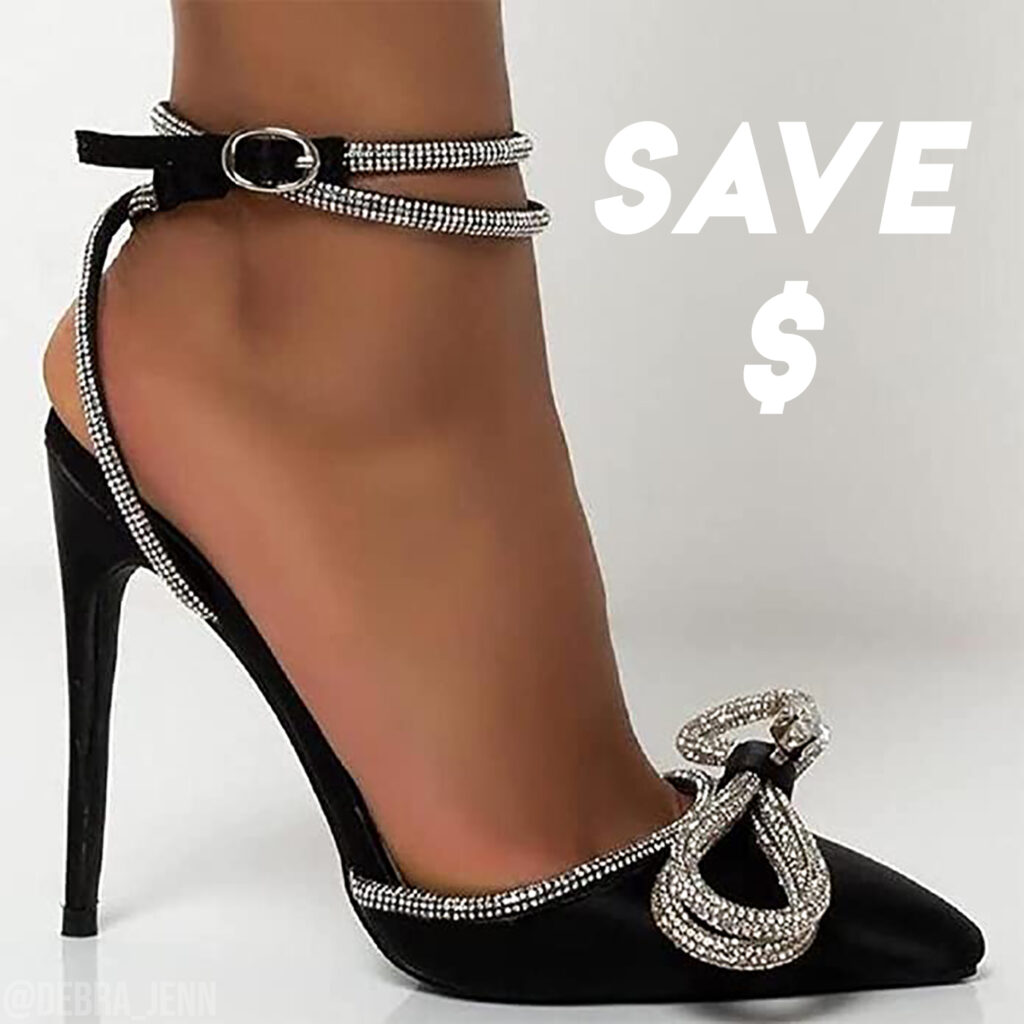 The Mach & Machs come in both an ankle strap and a mule style so I threw both dupes in for ya. I know the last pair with the acrylic heel aren't as close of a dupe, but they have the same vibe and I'm honestly obsessed with them, so I had to throw 'em in.
More Mach & Mach Dupes in Every Color
Shop my Amazon store for my favorite skincare, costumes, home organization & more!
Buy the Real Mach & Machs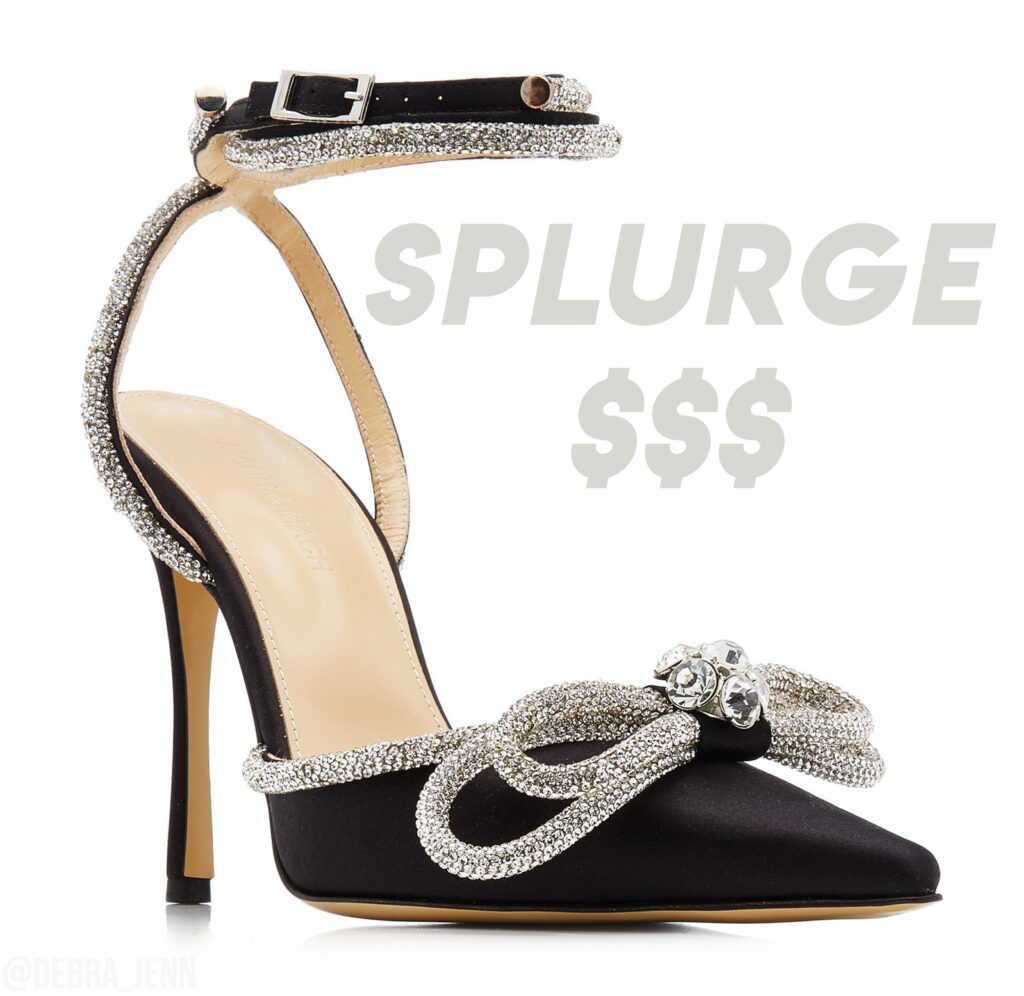 And if you got it like that, here's the link to the splurge version… please do some charity work and buy via my link (since you got it like that), so I can make a few dollars off the sale 🙏🏼😂
More Affordable Shoes I'm Loving Right Now
If the bow heels aren't your jam, here are some more affordable shoes I've totally been lusting over.
Like my Facebook page for live tutorials: Debra Jenn
Watch My Affordable Makeup Tutorial
If you like affordable tings, check out my affordable makeup tutorial below and don't forget to subscribe to my YouTube channel while you're there!
Subscribe to my YouTube channel
More Fashion & Style Blogs:
* Some of the links above are affiliate links, which means I may make a small commission if you choose to purchase. If you feel comfortable, purchasing products through these links greatly helps me out as I work really hard to make high quality, fun content for you guys to enjoy.