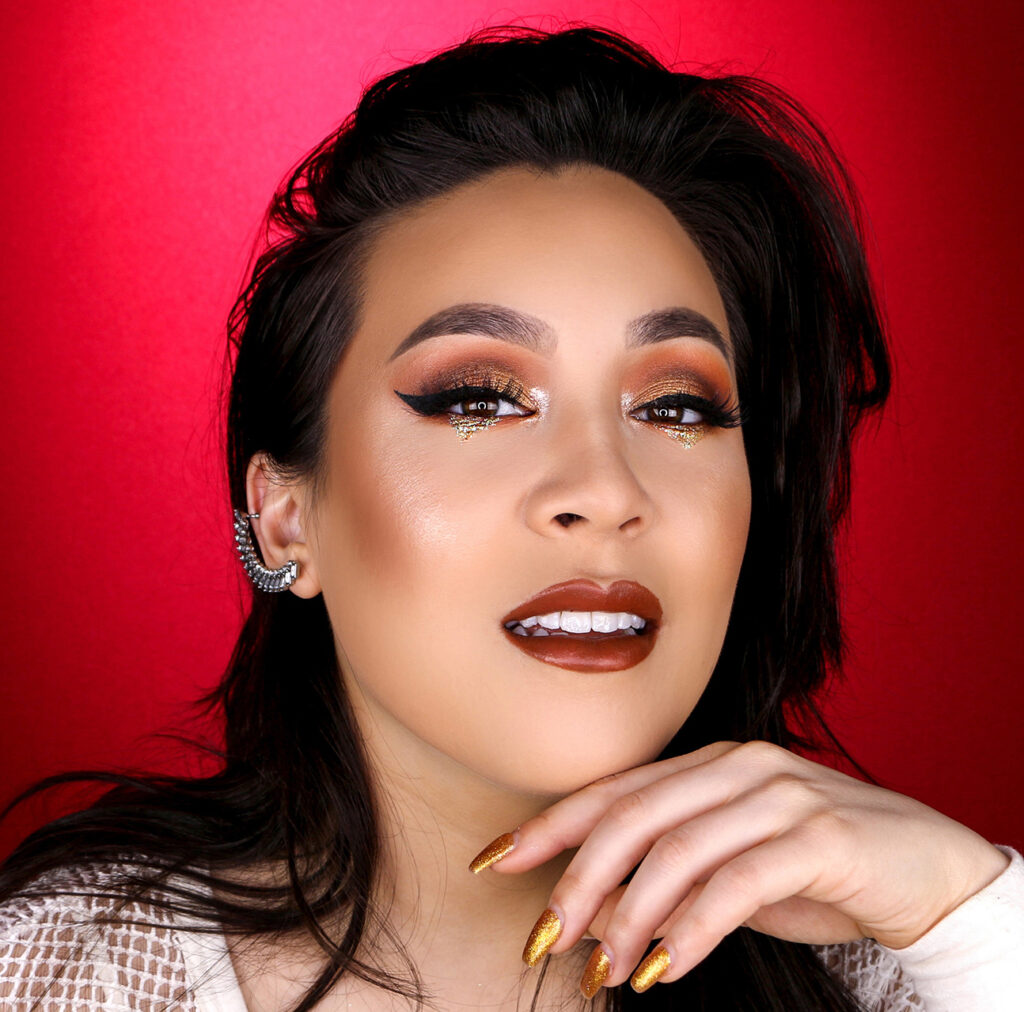 Well, ladies and gents, the April BoxyCharm did not disappoint! I was really sick when I got my box, but I still wanted to get a video up for you guys, so I filmed my video (while running a fever, I might add ???‍♀️), and my sister, Linda, did my voiceover for me… and she did a pretty crap job, if I may be so blunt ??
The products I got in my April 2019 BoxyCharm include:
PÜR Festival Palette (with a sample of PÜR Get a Grip eyeshadow primer)
Luxie Summer Daze brush set (with a Luxie 512 contour brush, Luxie 209 large shader brush, and Luxie 245 small shader brush)
Artist Couture diamond glow powder in Summer Haze
Butter London Power Up mascara
Beauty For Real Finish Line liquid eyeliner.
The PUR Festival palette is absolutely beautiful, with richly pigmented, easy-to-blend eyeshadows, and the Beauty For Real liquid eyeliner is literally my new favorite eyeliner — it makes it SO EASY to create a beautifl winged eyeliner look. I already own an Artist Couture diamond glow powder, so I wasn't surprised that I loved it, and the same goes for the Butter London mascara. What did you guys think of this month's BoxyCharm?
Watch My PÜR Festival Palette Tutorial & April BoxyCharm Unboxing:
If you liked this PUR Festival palette tutorial and April 2019 BoxyCharm unboxing/try-on, I hope you'll subscribe to my YouTube channel and follow me on Instagram, so you can keep up with my latest makeup looks and tutorials!
More BoxyCharm Unboxing Tutorials: