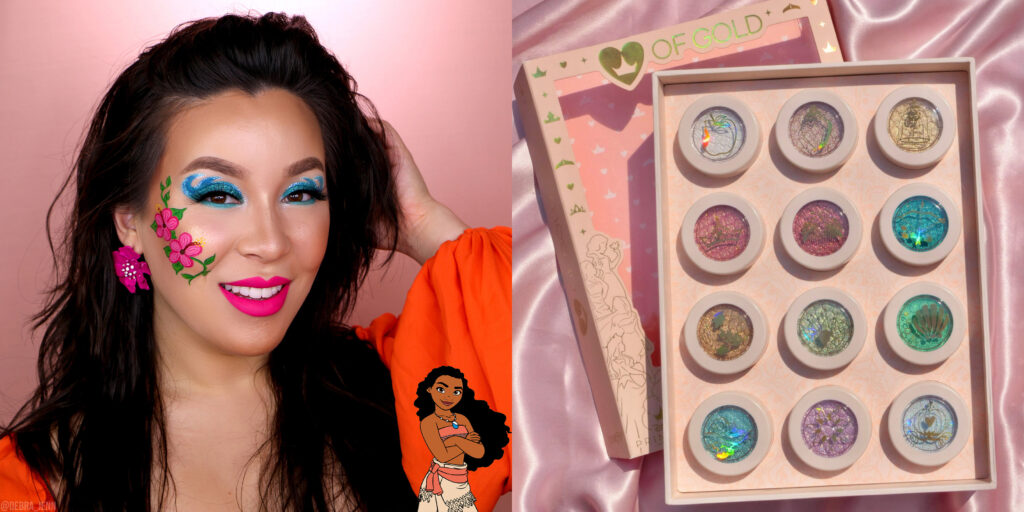 ColourPop asked me to do a Disney Princess inspired makeup look using their new Disney Princess Super Shock Shadow collection, so I decided to do a Moana makeup look!
Table of Contents:
Follow me on TikTok: @Debra_Jenn
Moana Face Paint with Flowers & Ocean Waves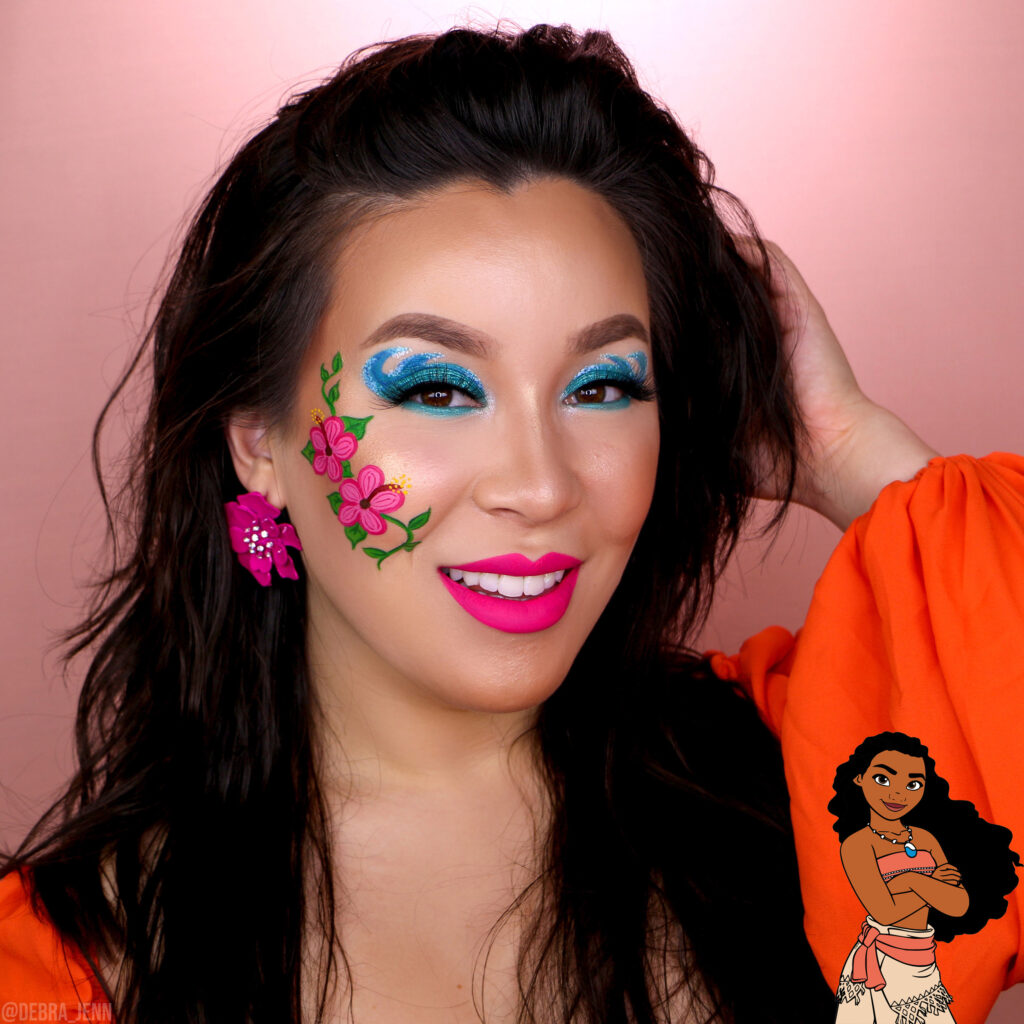 For this Moana inspired makeup look, I thought it would be so cool to draw ocean waves for my eyeshadow (I did the waves with Super Shock Shadow and face paint!) Then I used the same face paint palette to draw some hibiscus flowers on my cheek, which I really think put this look over the top, and I'm so proud of how the finished look came out!
Jump to my Moana makeup tutorial or my Moana TikTok
I'll include the tutorial at the very end of this post and link everything I used to create my Moana makeup look, so you can recreate if you wanna ? (Please tag me on IG if you do so I can repost you to my stories! @Debra_Jenn)
Follow me on Instagram: @debra_jenn
Products Used in My Moana Makeup Look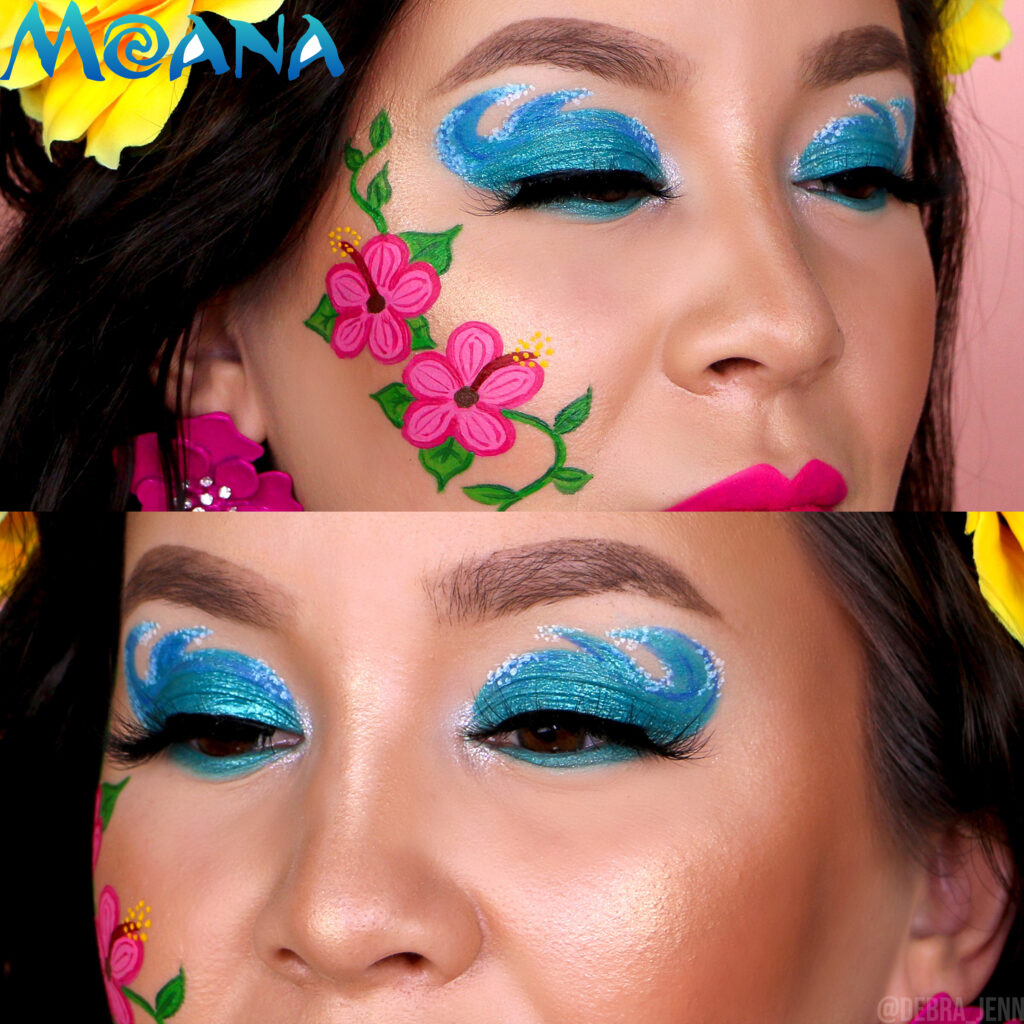 Shop my Amazon store for my favorite skincare, costumes, home organization & more!
ColourPop Heart of Gold Vault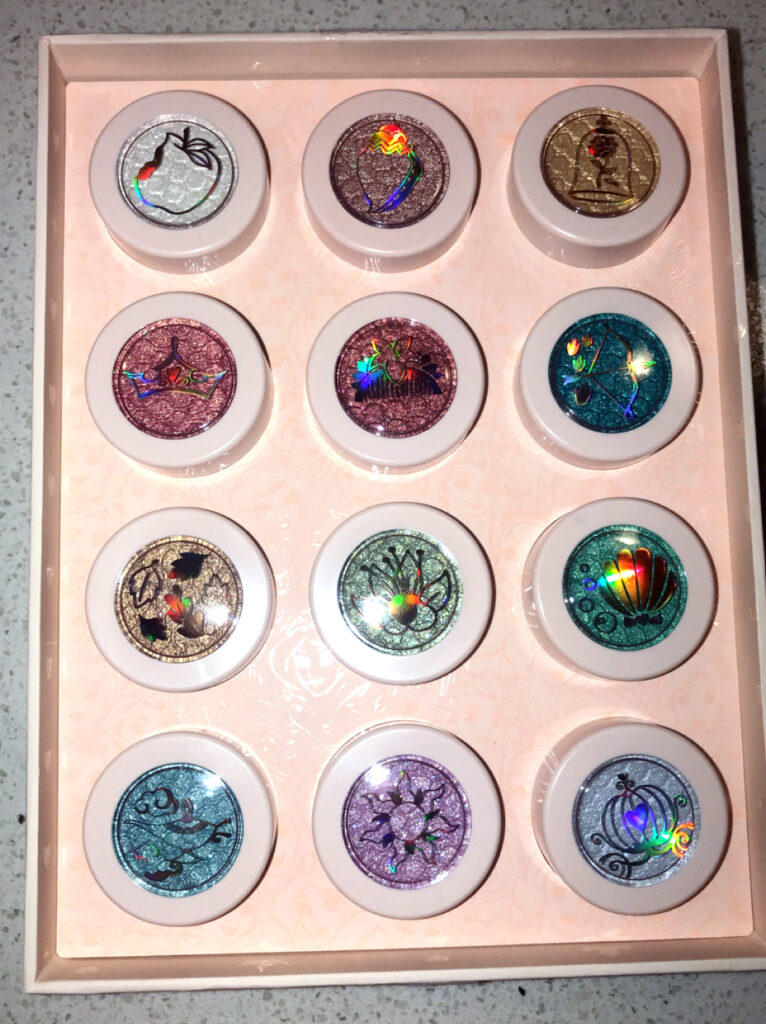 I feel so blessed that ColourPop sent me the entire Disney Princess Heart of Gold Super Shock Vault! I mean just LOOK at these colors!
If I'm not mistaken, they sold out of the vault pretty quickly, and unfortunately, I don't think they're planning to resock, BUT you can still buy the super shock shadows individually, OR as a set! (Meaning you'll get all the shadows pictured here at a bundled price, but without the special packaging)
I don't think ColourPop discount codes can be applied to collabs, but just in case, you can try my code 5DEBRA which will save you $5 off any purchase of $20+
Like my Facebook page for live tutorials: Debra Jenn
Watch My Moana Makeup Tutorial
Check out my Moana makeup tutorial below and don't forget to subscribe to my YouTube channel while you're there!
Subscribe to my YouTube channel
Watch My Moana TikTok
I swear making TikToks takes more time than the actual makeup part ? Please follow me so I'm not just wasting my time ? @Debra_Jenn
More Creative Makeup Looks:
* Some of the links above are affiliate links, which means I may make a small commission if you choose to purchase. If you feel comfortable, purchasing products through these links greatly helps me out as I work really hard to make high quality, fun content for you guys to enjoy.