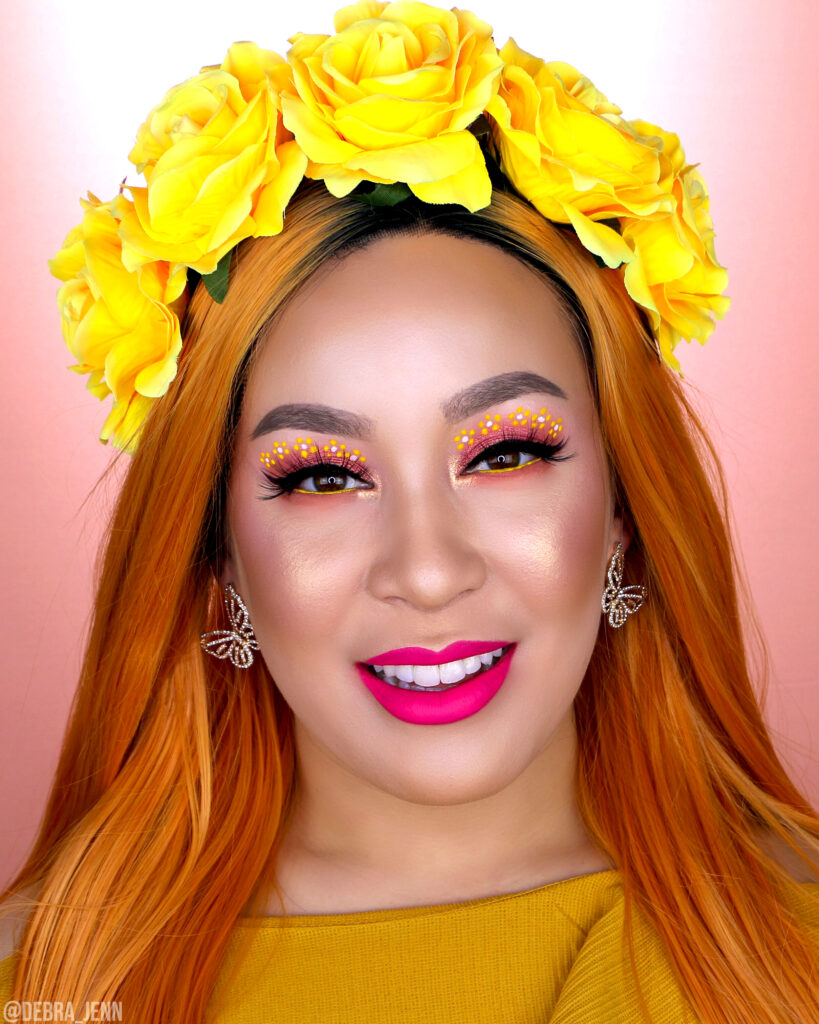 Happy Easter, happy schmeaster! From pastel eyeshadow with flowers to painting Easter bunny ears on your face, or turning yourself into an actual Easter Bunny, there are so many fun ways to use your face as a blank canvas for some cute Easter makeup looks!
Follow me on Instagram: @debra_jenn
Festive Easter Makeup Looks
Here are my favorite festive Easter makeup looks to celebrate the holiday (or just to look cute and Spring-y if you don't celebrate)! If you like what you see, please save my looks to Pinterest and share with your friends!
All of the tutorials are linked in the caption below each image, so you can recreate these looks! Make sure to tag me and I'll share your looks on my Instagram story! @DEBRA_JENN
Subscribe to my YouTube channel
1. Easter Bunny Makeup Look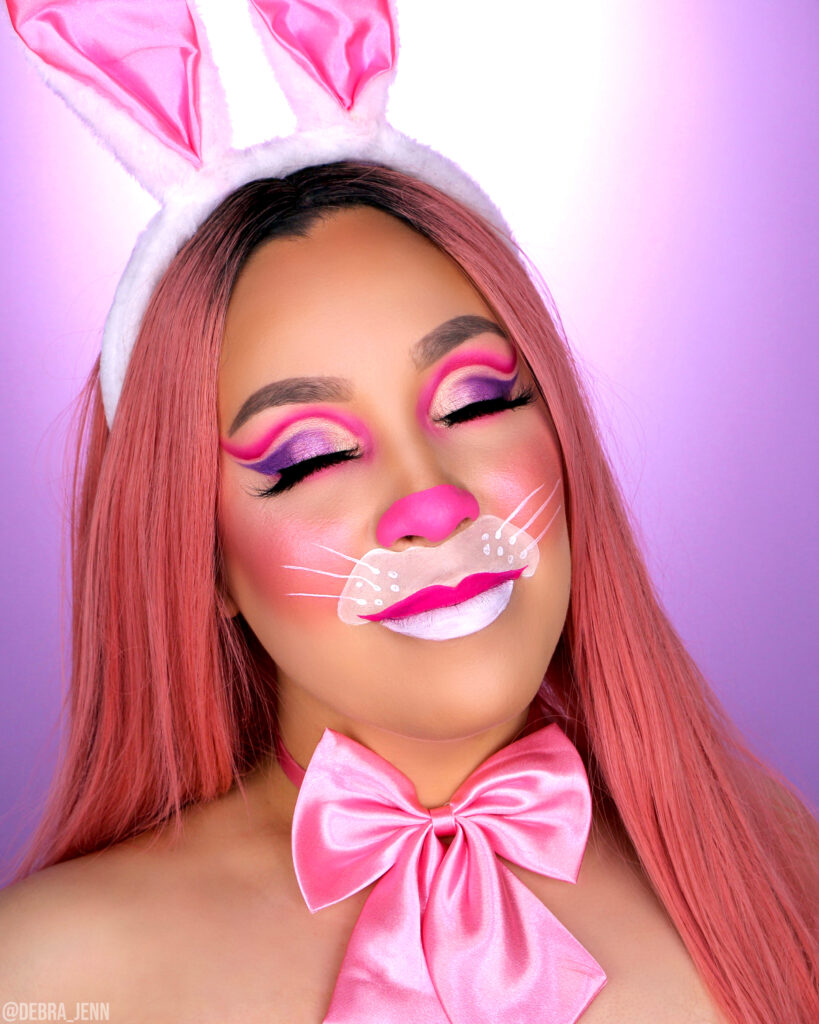 I'm so proud of how this Easter Bunny makeup came out! You don't have to do a fancy cut crease eyeshadow look with it if you don't feel like it, but I think the eyeshadow is really pretty on its own, so I wanted to do it. Drawing the bunny nose and whiskers is fairly easy — just make sure you go slow and steady and you'll probably surprise yourself with what you're able to draw!
I got the Easter bunny ears from Amazon, and the bow tie is from Amazon, too!
Shop my Amazon store for my favorite skincare, costumes, home organization & more!
Watch My Easter Bunny Makeup Tutorial
Watch my Easter Bunny makeup tutorial on my facebook page!
Read More: Alice in Wonderland Halloween Costumes (Including the White Rabbit!)
2. Easter Eggs Makeup Look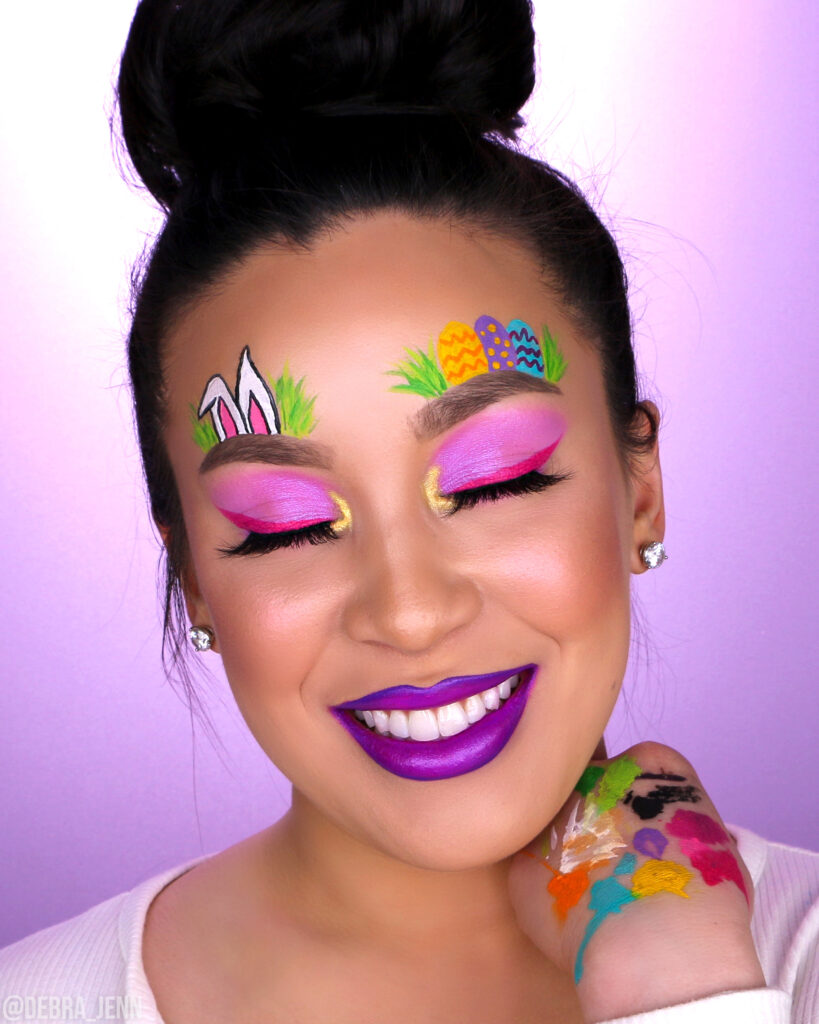 This look is a lot easier than it may look. Make sure you draw the white part of the Easter bunny ears first, and then outline them in black. If you do the black first, it'll be awfully hard to keep the white from getting streaks of black in it.
I used the Mehron Makeup Paradise Pro Face Paint palette for the face paint details — you can get it on Amazon!
Watch My Easter Eggs Face Paint Tutorial
Watch my Easter eggs makeup tutorial on facebook.
Follow me on TikTok: @Debra_Jenn
3. Pastel Easter Eyeshadow Look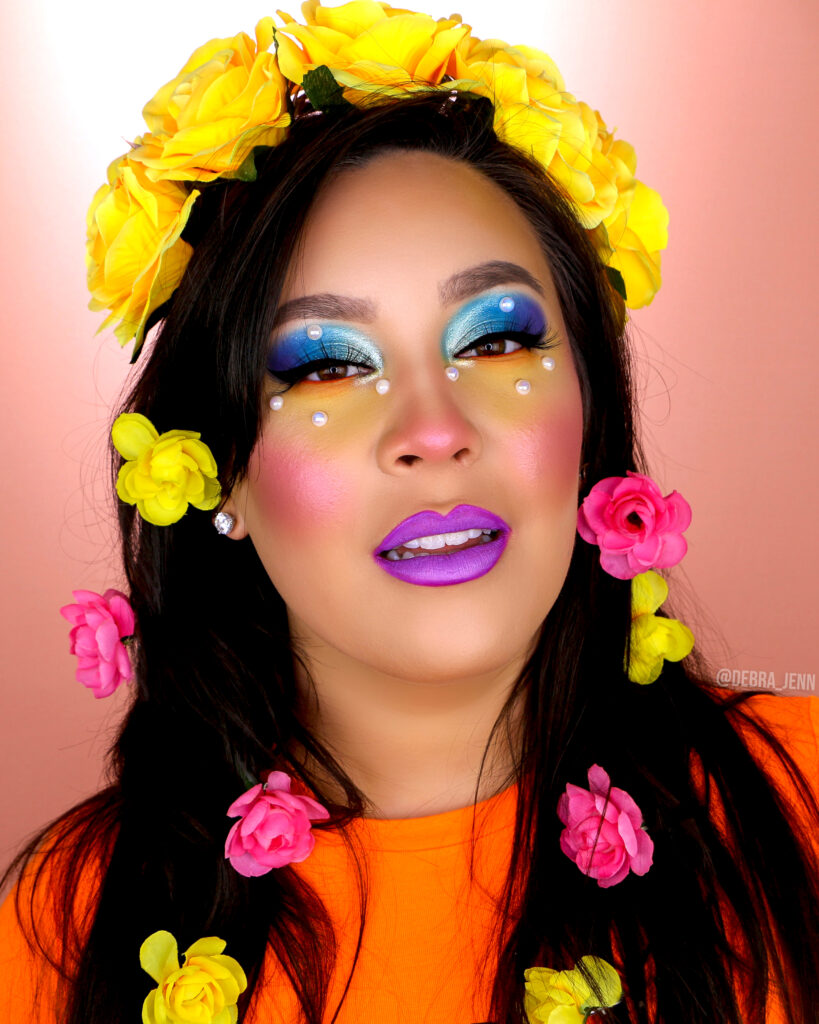 I used the Natasha Denona Tropic eyeshadow palette for this look and as much as it pains me to say it… the high price was actually worth it, because these shadows are so good. I mean, LOOK at the sheen of the shimmery mint shade and how well the colors blend! But the good news is, there's a mini version of the palette and it has all the colors you need for this look at a much more affordable price! You can find it at Sephora.
Watch My Pastel Eyeshadow Tutorial
Watch my pastel Easter eyeshadow tutorial
4. Spring Flowers Easter Eyeshadow Look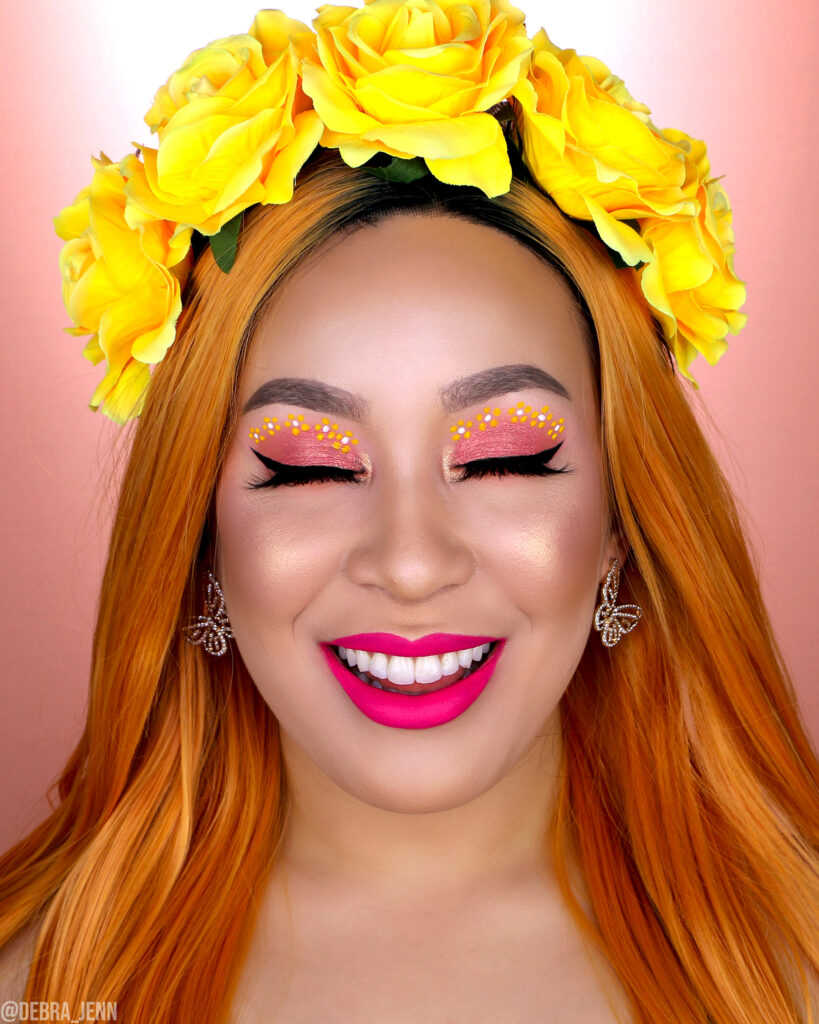 Carole Baskin, who? There's nothing like a good flower crown to make you feel like a cool cat 'n kitten 😉
Watch My Spring Flower Eyeshadow Tutorial
Watch my spring flowers makeup tutorial
Read More: 10 Easy Halloween Makeup Ideas
Watch My Spring Makeup Tutorial
Here's a pastel eyeshadow look I did using the ColourPop Sailor Moon palette. I didn't do it specifically to celebrate the resurrection or hunt Easter eggs, but I'll be darned if it ain't a perfect Easter eyeshadow look! If you like what you see, please subby-sub to my YouTube channel!
More Fashion & Makeup:
*Some of the links and discount codes shown are affiliate links, which means I may make a small commission if you choose to purchase any of them. If you feel comfortable, purchasing products through these links and codes greatly helps me out as I work hard to make high quality, fun content for you guys to enjoy.