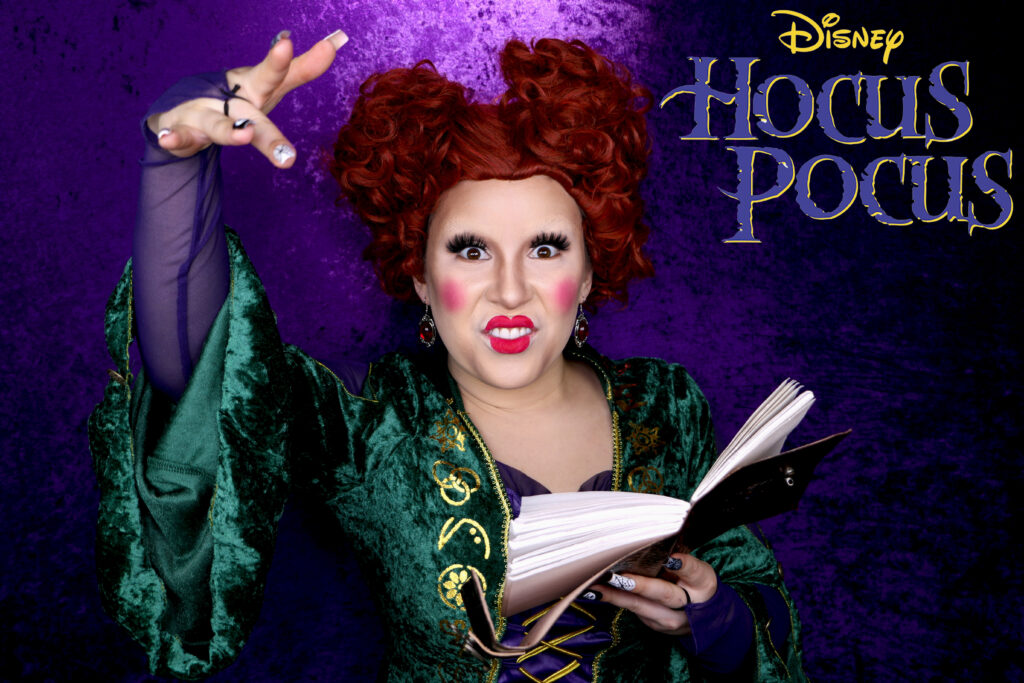 Calling all Hocus Pocus fans! Have I got the cosplay makeup tutorial for you: Winnie Sanderson. And if you aren't a Hocus Pocus fan… welp, you better watch my Winifred Sanderson makeup tutorial anyways, or I'll cast a spell on you!
Table of Contents:
See More: Cosplay Makeup Ideas
Winifred Sanderson Cosplay: The Best 'Hocus Pocus' Witch?
The Famous Winnie Sanderson Wig
Follow me on TikTok: @Debra_Jenn
I'll include the makeup tutorial at the very end of this post and link everything I used to create this Sanderson sister cosplay, including all of the costume accessories so you can recreate the exact lewk if you wanna 😉 (Remember to tag me on IG if you do so I can repost you to my stories! @Debra_Jenn)
Follow me on Instagram: @debra_jenn
How I Created My Winifred Sanderson Makeup Look
Shop My 'Hocus Pocus' Costume & Accessories
If you want to be Winnie for All Hallows Eve this year, here are the exact Halloween costume and accessories I used to create this spell-binding look.
Shop my Amazon store for my favorite skincare, costumes, home organization & more!
Watch My Winifred Sanderson Makeup Tutorial
Check out my Winifred Sanderson makeup tutorial below and don't forget to subscribe to my YouTube channel while you're there! This was the most fun I've had recording a makeup tutorial possibly ever, so I hope you have just as much fun watching it.
Subscribe to my YouTube channel
Like my Facebook page for live tutorials: Debra Jenn
And Now for a Fun Lil 'Hocus Pocus' TikTok
More Halloween Makeup Looks:
* Some of the links above are affiliate links, which means I may make a small commission if you choose to purchase. If you feel comfortable, purchasing products through these links greatly helps me out as I work really hard to make high quality, fun content for you guys to enjoy.