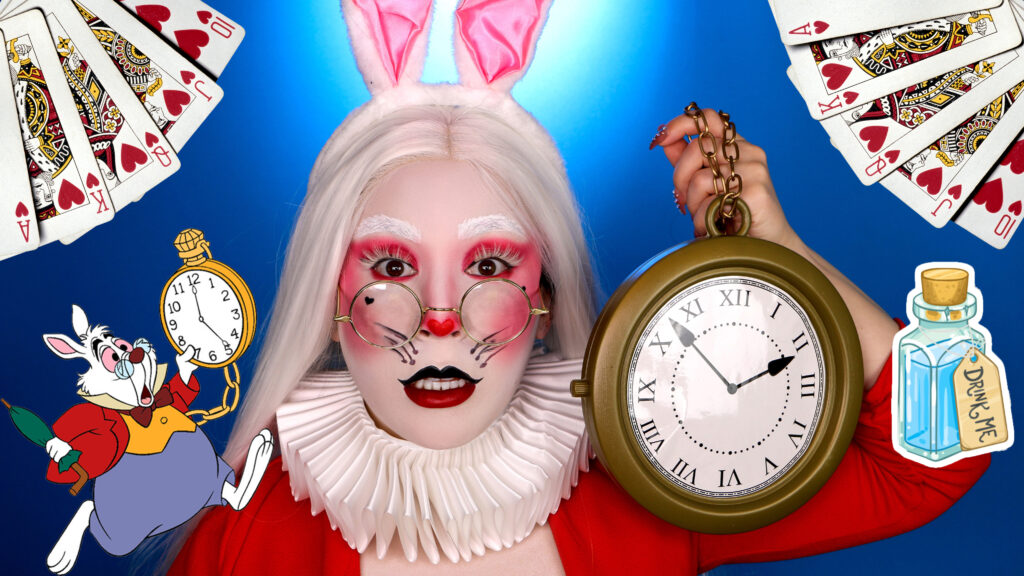 Calling all Alice in Wonderland fans! Have I got the cosplay makeup tutorial for youuuu! But there's no time to say "hello,"goodbye, so let's get into all the details of this fun costume, shall we?
What's in this Blog:
Follow me on TikTok: @Debra_Jenn
My Alice in Wonderland White Rabbit Costume
I'm late, I'm late, I'm late!
And true to form (and true to the White Rabbit), I was actually quite late with the tutorial for this White Rabbit cosplay… I didn't finish editing the video until a full year after I'd filmed it. But ho hum, pig's bum, I suppose that's the way the cookie crumbles sometimes.
This Alice in Wonderland White Rabbit Halloween costume is fairly easy to pull together, all things considered. There aren't any complicated steps like covering your eyebrows, just paint your face white (and I used a white foundation for this look, so really, it's more like just applying a very light foundation shade), slap on some red eyeshadow and blush, draw on a nose and whiskers, and you're out the door. It's not necessarily what I would call a good last-minute Halloween costume idea since you'll need all the Halloween costume accessories to really pull it off, but it's still an easier makeup look, nonetheless.
THAT BEING SAID, I did have a minor meltdown while creating this lewk (but TBH I swear I have a moment during every look where I think I'm the
White Rabbit Makeup Details
I'll include my White Rabbit makeup tutorial at the very end of this post and link everything I used to create this White Rabbit cosplay, including all of the costume accessories so you can recreate the exact lewk if you wanna 😉 (Remember to tag me on IG if you do so I can repost you to my stories! @Debra_Jenn)
Follow me on Instagram: @debra_jenn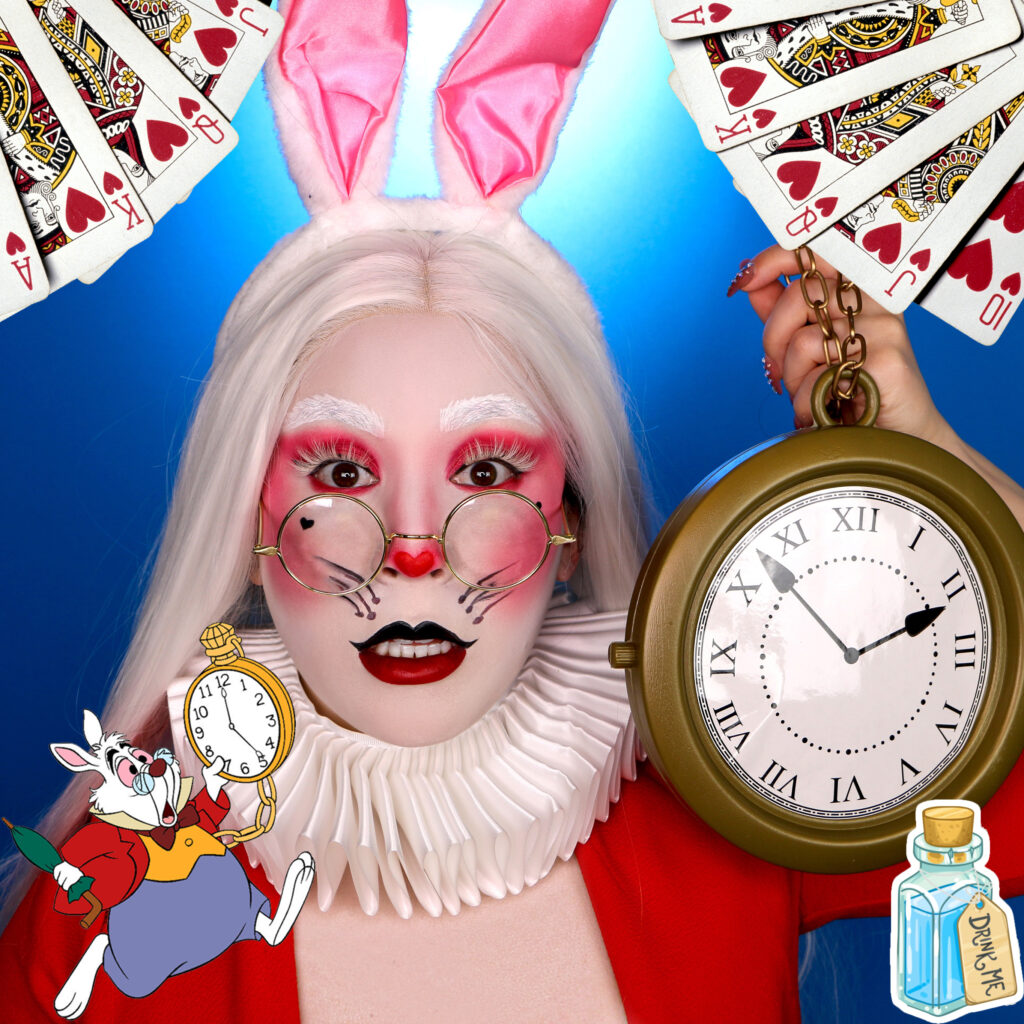 Products Used in my White Rabbit Makeup Look:
See the full list of products I used in this White Rabbit costume here.
More Makeup Ideas: Easter Bunny Makeup Looks
Shop My White Rabbit Halloween Costume & Accessories:
Shop my Amazon store for my favorite skincare, costumes, home organization & more!
Watch My White Rabbit Makeup Tutorial
Check out my White Rabbit costume makeup tutorial below and don't forget to subscribe to my YouTube channel while you're there! I had a minor meltdown drawing the whiskers, but watching the footage back, it was never as bad as I thought it was when I was in the middle of painting my face
Subscribe to my YouTube channel
Watch My White Rabbit Cosplay TikToks
Like my Facebook page for live tutorials: Debra Jenn
More Halloween Makeup Looks:
* Some of the links above are affiliate links, which means I may make a small commission if you choose to purchase. If you feel comfortable, purchasing products through these links greatly helps me out as I work really hard to make high quality, fun content for you guys to enjoy.